Greenland is not your usual travel destination. It's remote, arctic and off the beaten path. Not many travellers have been there before but many still dream about going. Why, you ask? Well let me give you 11 reasons to visit Greenland and you'll put the country onto your bucket list in no time!
1. Icebergs and Glaciers
Greenland is covered to 80% of ice and while that probably won't be the case forever, the country is the perfect place to experience glaciers and icebergs up close. In the Greenlandic town Ilulissat, which literally translates to "icebergs", you can go and visit the so called Icefjord and see gigantic icebergs up close. They all come from the glacier Sermeq Kujalleq which is the fastest moving of its kind in the world at a speed of 40 metres a day. If that isn't spectacular, I don't know what is!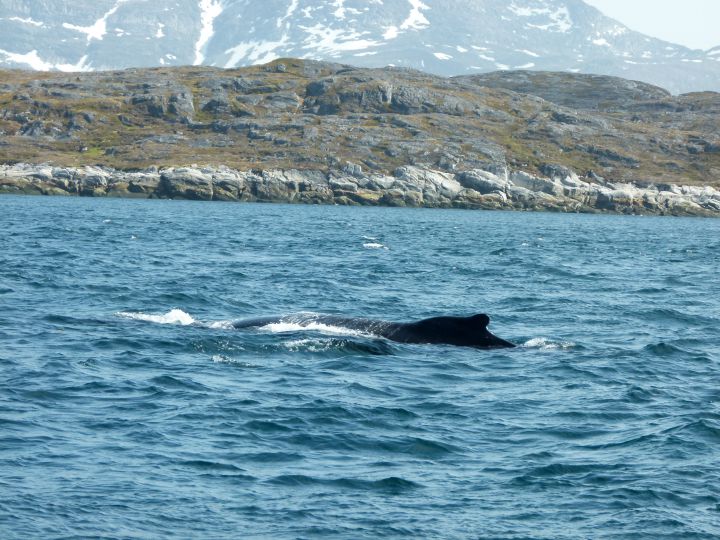 2. Muskoxen
Greenland is not only home to stunning landscapes but also to exotic animals. One of them is the muskox. Once being threatened, these giants now are protected and can be seen by tourists in the area around Kangerlussuaq in West Greenland. If you're lucky, you can even spot them from the plane. Otherwise you can go on muskox safaris or learn all about these giants at Kangerlussuaq Museum.
3. Polar Bears
Polar bears are the largest land-based predators of the world and due to climate change, classified as vulnerable. They mainly live in the northern parts of Greenland which makes them extremely difficult to spot for tourists, though in the summer of 2015, Greenlandic media reported a polar bear sighting in the area of the capital city Nuuk. Regardless of whether or not you're lucky enough to see one on your trip to the country, polar bears hold a special place in the national identity of Greenland and can even be found in the country's coat of arms.
4. Norse History
Greenland is a country full of history! First settled by the Norse, then by Inuit and later on by the Vikings again. The Norsemen settled in South and West Greenland at around 1000-1200 A.D. and lived off farming, hunting and trading. They left the country in the early 13th century as the climate got colder and less suitable for farming. In the 18th century then, Greenland was settled by Vikings again, led by the Danish priest Hans Egede. They settled down in Kangeq, a small village near Nuuk, which is abandoned but still preserved today and can be visited by boat from Nuuk.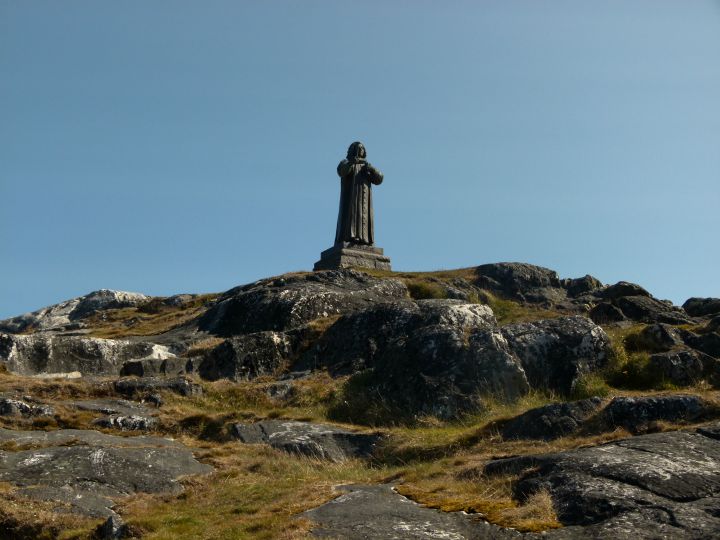 5. Inuit Culture
Speaking of history and settlement of Greenland, the Inuit are the indigenous people of the country. Inuit culture is rich in traditions and the Greenlanders are all very welcoming and kind people, so chances are that you'll learn a lot about their culture just by talking to locals. You could also visit the Greenland National Museum in Nuuk which highlights the history of the country from the first settlement to colonial times. Or you can visit Nuuk Art Museum to get a glimpse of Greenlandic handicraft and Danish romanticism.
6. Northernmost Thai Food in the World?
Now if polar bears, glaciers and Viking history aren't exotic enough for you, how about a visit to the northernmost Thai restaurant in the world? At Charoen Porn (yes that's its actual name) in Nuuk, you can eat authentic Thai cuisine if muskox burgers and whale goulash aren't for you. There's actually quite a few Thai restaurants all over Greenland and Thai's make up the biggest group of immigrants from outside of Europe.
7. The Northern Lights
The biggest reason why people visit the Arctic are of course the Northern Lights and you can watch them in Greenland as well. I personally think that Greenland is the best spot to experience the magic lights – I mean, there are few other places in the world where you can watch them dance above icebergs, right?!
8. Hiking in the Mountains
The North is generally known for its beautiful nature and gorgeous landscapes and Greenland is no exception. In Nuuk especially, you can experience the hustle and bustle of a city one minute and the peace and silence of nature the next. There's quite a few really good hiking trails around Nuuk but the best and closest ones go up the Malene Mountains. There's Little Malene at 400 metres above sea level and then there's Big Malene at almost 800 metres. No matter for which peak you aim for, both will give you a fantastic view all over Nuuk and the surrounding fjords.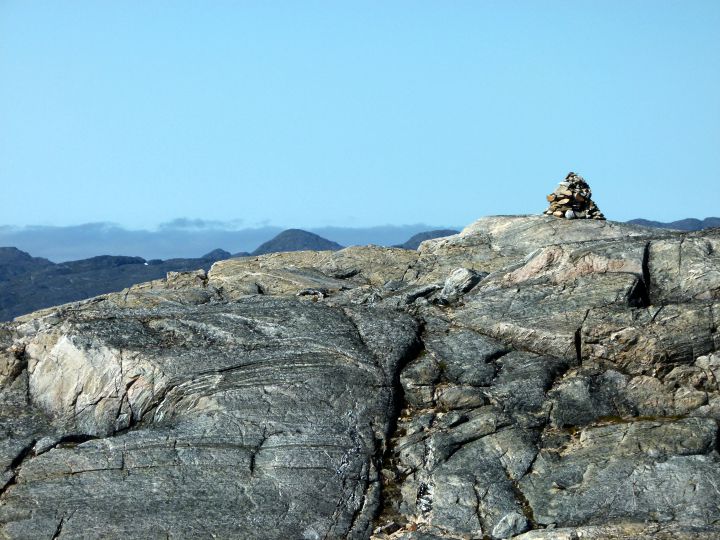 9. Whales
Speaking of fjords, did you know that Nuuk is home to humpback whales? You can go on whale safari in Nuuk Fjord, which is actually one of the largest fjord systems in the world, and with a bit of luck spot one of the giants of the ocean! It'll be a once in a lifetime experience.
10. Art and Handicraft
And if you after so many outdoor activities long for something cultural, Nuuk has plenty of art and handicraft for you to admire. Apart from the art museum, you should also plan in a visit to Katuaq, the cultural centre of the city. Katuaq hosts a cinema and restaurant; serves as an art gallery, and last but not least, is a meeting point for the locals. If you want to experience Greenlandic culture in a nutshell, then Katuaq is the place to be!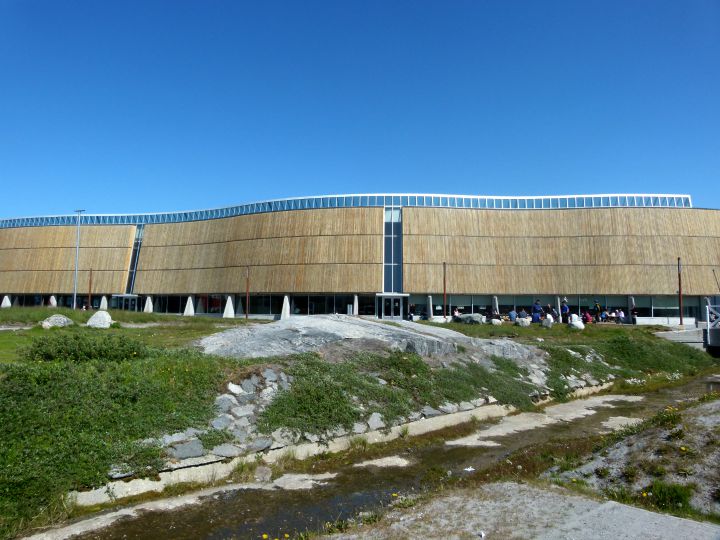 11. Iceland's just a stone's throw away
While Iceland has become a hotspot for travellers in the last couple of years, tourism in Greenland is still moderate. This will probably change sooner rather than later but until then, you could be a pioneer and make a pit stop in Greenland on your next stopover in Iceland. There are day tours to East Greenland or you could even go to Nuuk for a couple of days. There are direct flights between Reykjavik and Nuuk and the journey only takes between 3-4 hours, depending on the weather conditions.
Now get out your bucket list!
Greenland is a country like no other and there are tons of things to do and see. I hope you decide to visit this beautiful place one day and if you do, bring this myLike list which contains all the places mentioned in this post.
Click here to view all places on your mobile phone within the myLike app.
Images and text by Vanessa Brune