Munich, just recently ranked again as the third best city (in the world) to live in, is well-known for Octoberfest and tradition. It's not as metropolitan as New York, or as innovative as London, or as diverse as Berlin. Munich however has also been coined 'the northernmost city of Italy' and has its own unique charm, style and 'Lebensgefühl' (attitude).
We would like to show you some places, you should not miss as a local or visitor, enjoying a bit of Summer in Munich.
1. Vorhölzer Forum
Located above the TUM University building, this nice rooftop is ideal for a sundowner. Enter through the main entrance, turn left and walk until you reach the end of the corridor. Take the elevator (or the stairs). Moderate prices in a comfortable setting for the younger student crowd. They offer sandwiches too but the queue is always quite long.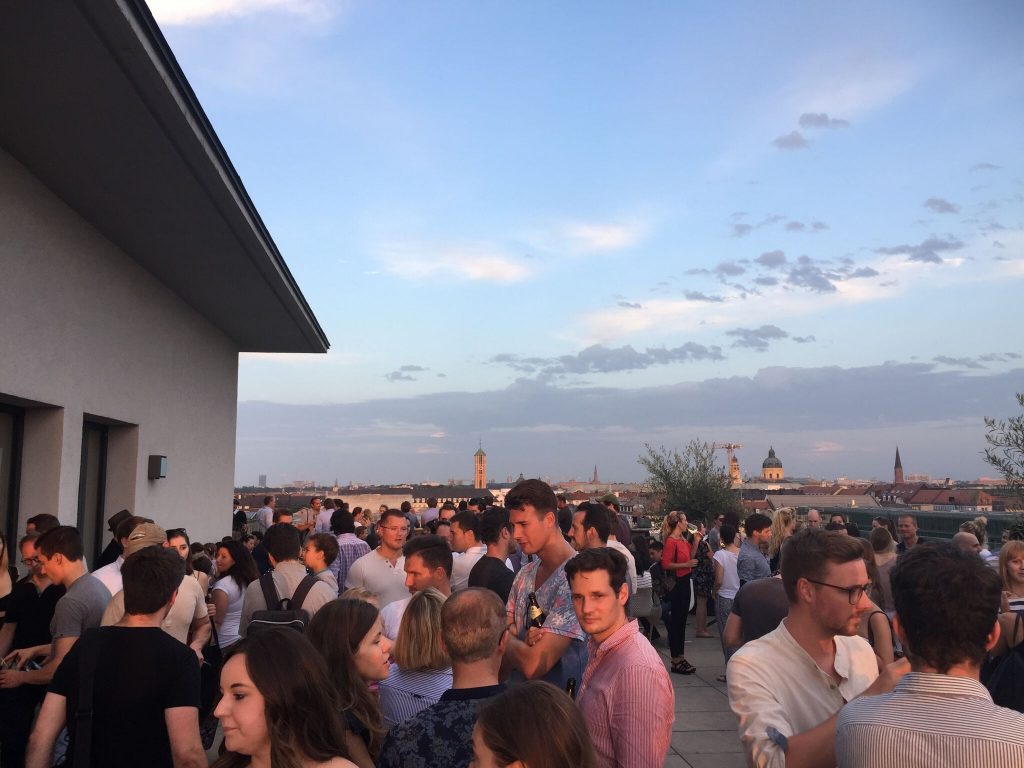 2. The LIT Roof
This beautiful rooftop is only open during summer and on sunny weekends (check their FB page). An amazing view with stylish people, a cool lounge, dance music, nice cocktails (pre-prepared but good) and small Mexican bites make this a perfect location to have a relaxed evening and meet interesting people. They even have a small swimming pool, where some people make a splash – despite it being a mere 50 cm deep!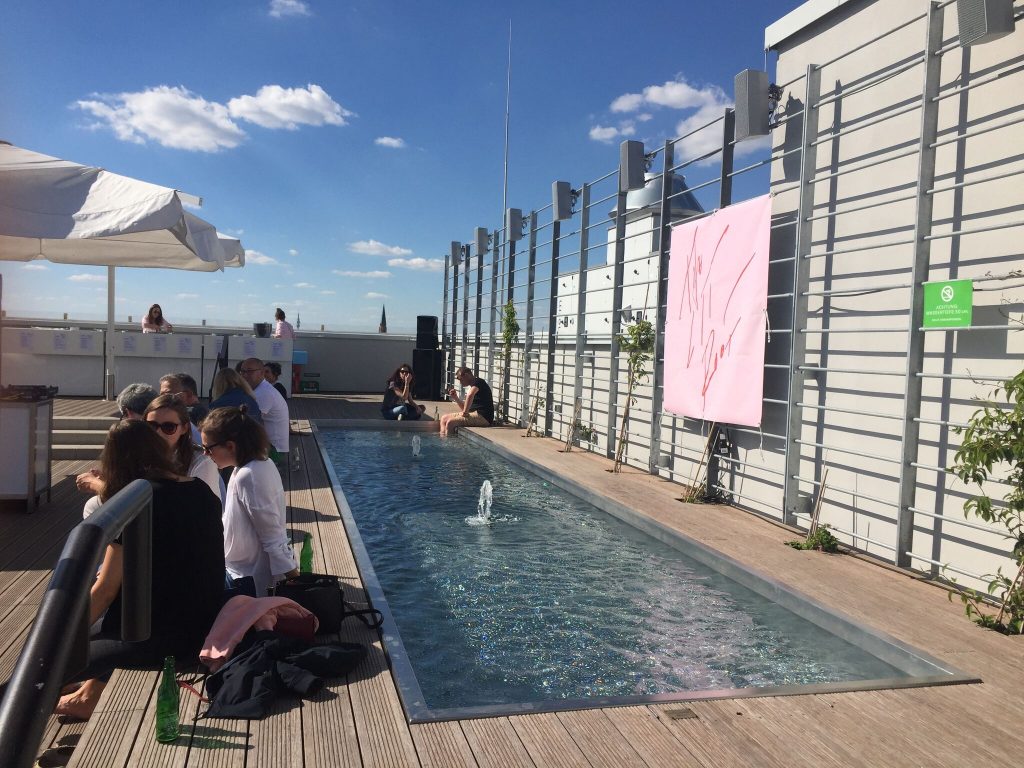 3. Burger and Lobster Bank
If you pass by the BLB on a warm summer night after 11 p.m., you will think this place is dead at a first. But you will be happily surprised, if you head through the front door to the patio hidden behind the bar. There you can join a lively crowd, grab a bite to eat (burgers and more) and enjoy one of their good cocktails or wines.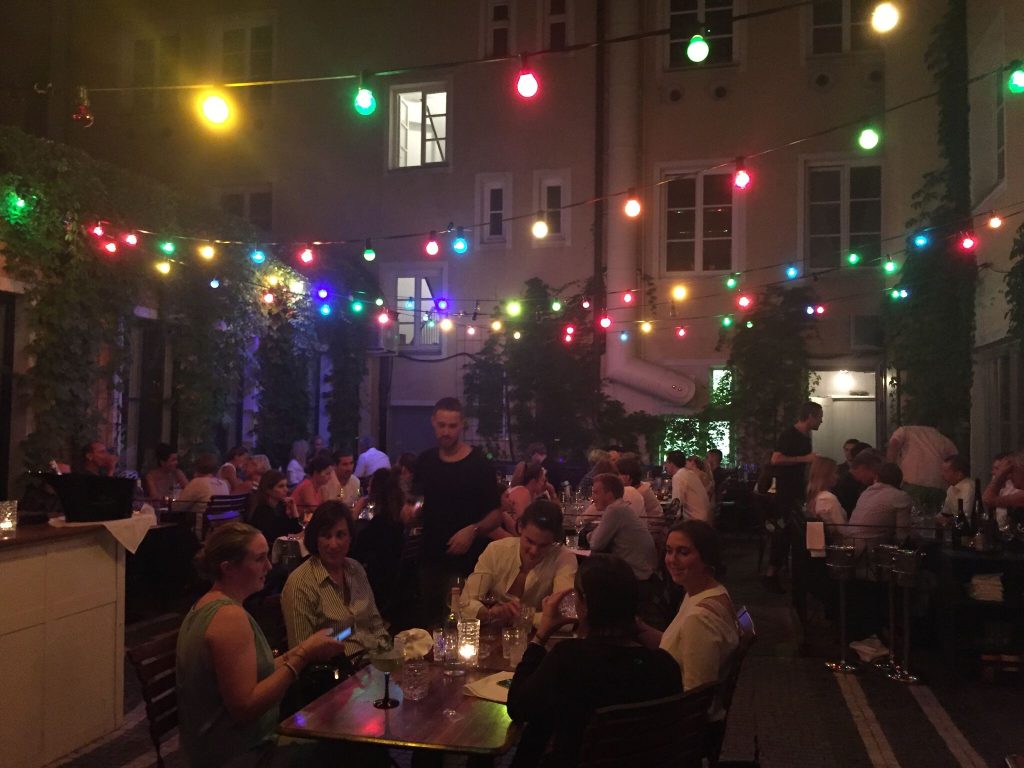 4. Bar am Seehaus
This nice open air bar is located inside the Seehaus beer garden but run by the 089 team. Perfect location for a drink after work or before you hit the party scene in Munich. You can grab a bite to eat from the beer garden if you're feeling peckish – the Steckerlfish is rather good.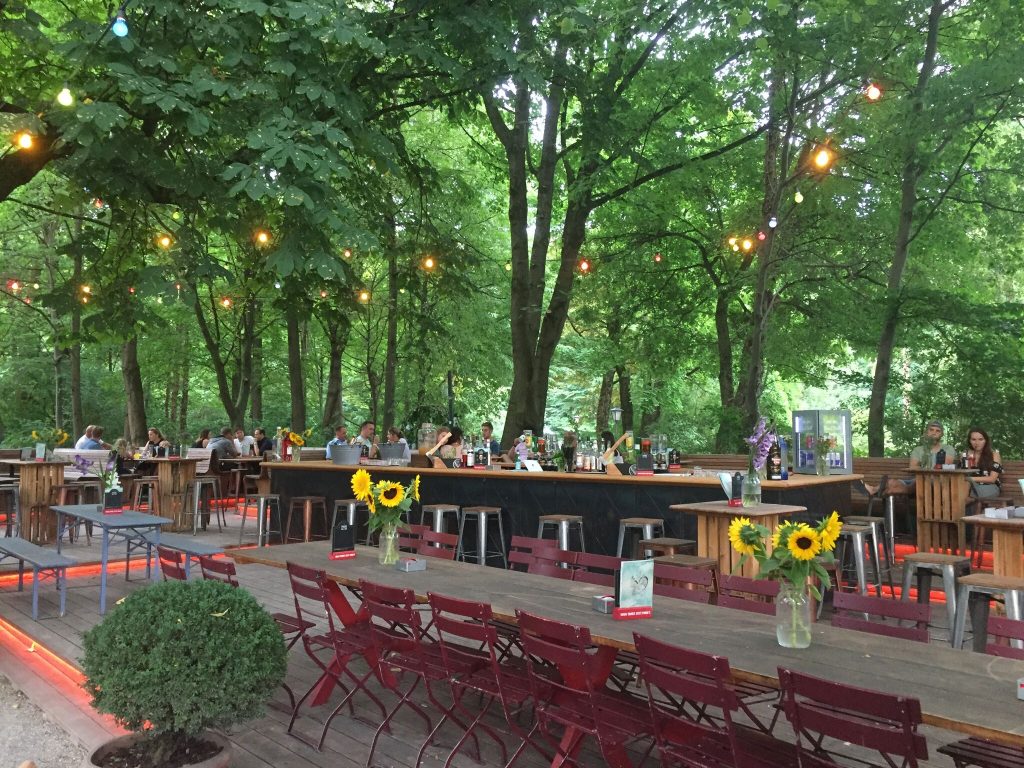 5. Bora Beach
Formerly known as the Praterstrand, this beautiful location at the Isar is covered in sand to give you a real beach feeling. It's one of the few places along the beautiful river and also has a pretty pool, but for decorative purposes only. Drinks are good and the food simple burgers and pizza.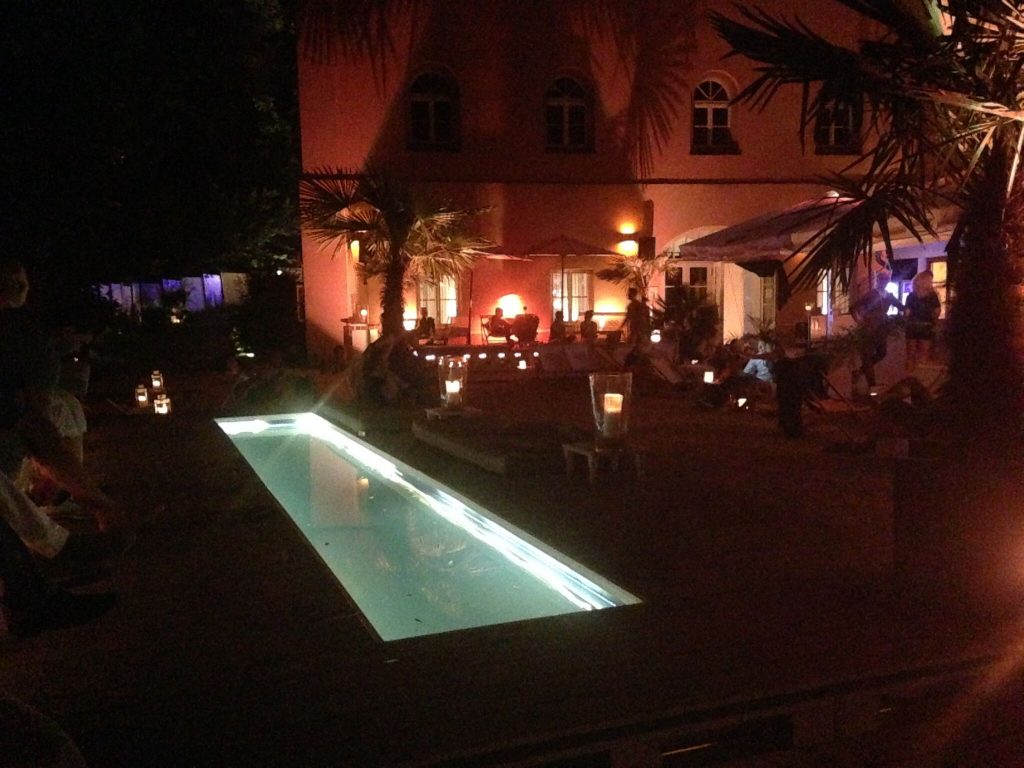 6. The Flushing Meadows
Not the typical hotel bar as it feels quite disconnected from the hotel – and the hotel itself is more like a boarding house than a hotel. It offers a small but nice balcony (rooftop would be an overstatement) which gives you a great view over the city.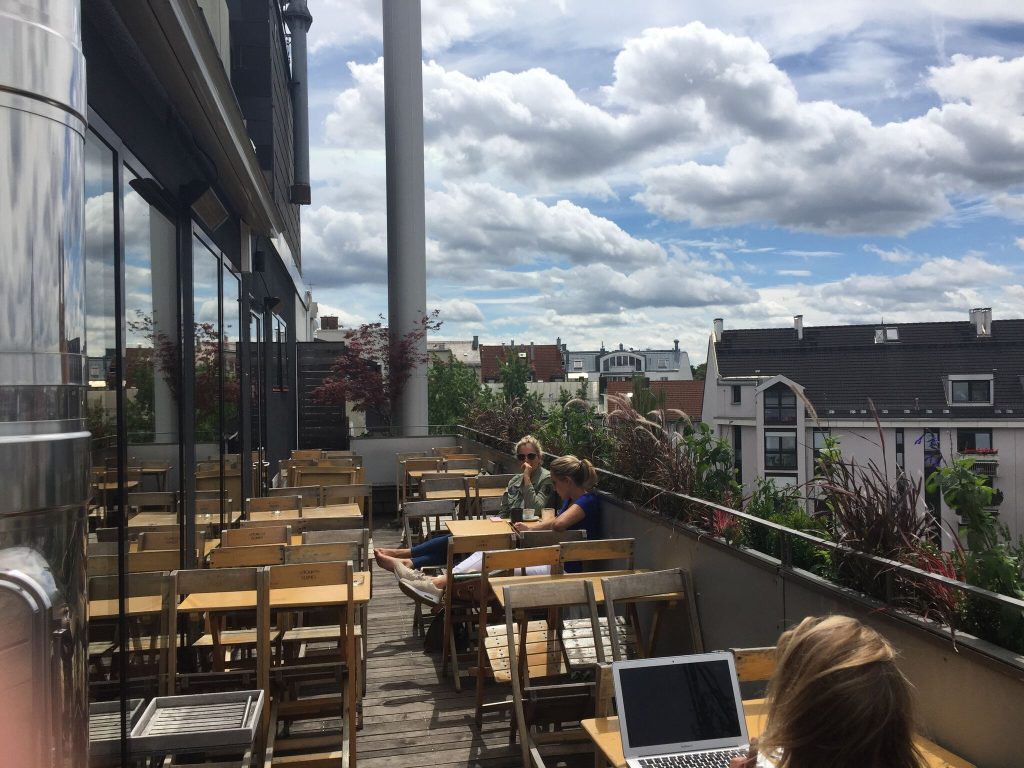 7. James T Hunt
Small but lively bar which extends its presence to the outside during Summer, with a lineup of chairs along the sidewalk. Fun for people watching!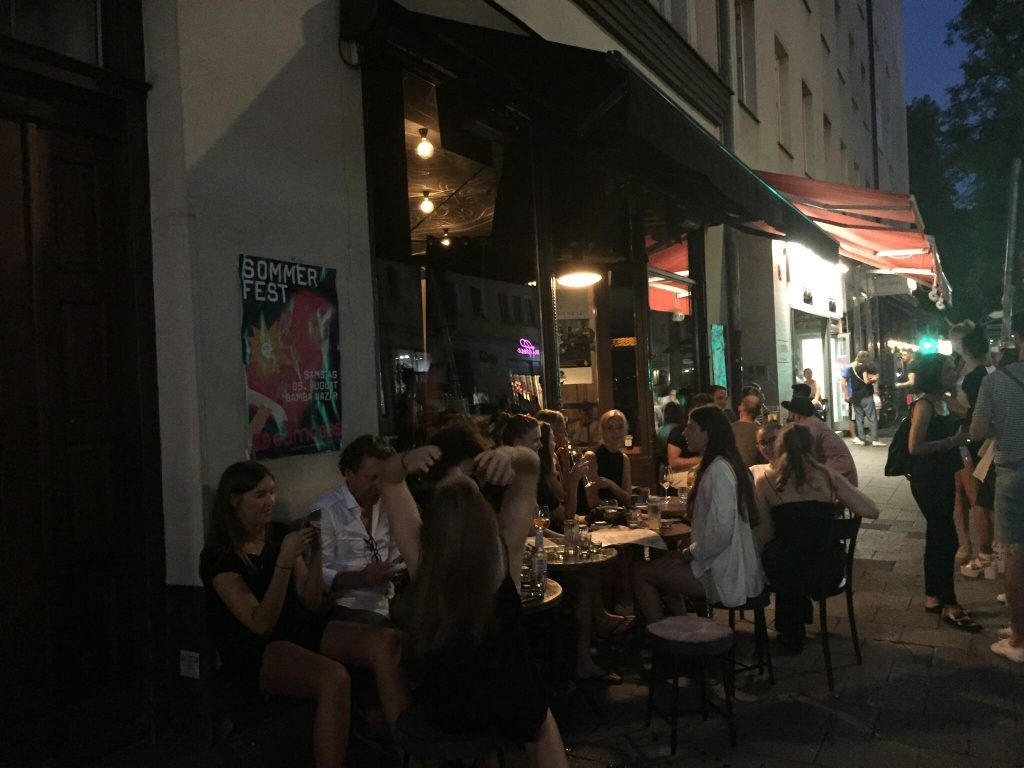 8. Herzog
Herzog is a lovely bar with a beautiful and quiet terrace. Innovative cocktails and a peaceful setting make it a perfect location for a date or catching up with friends. They have also a good selection of food.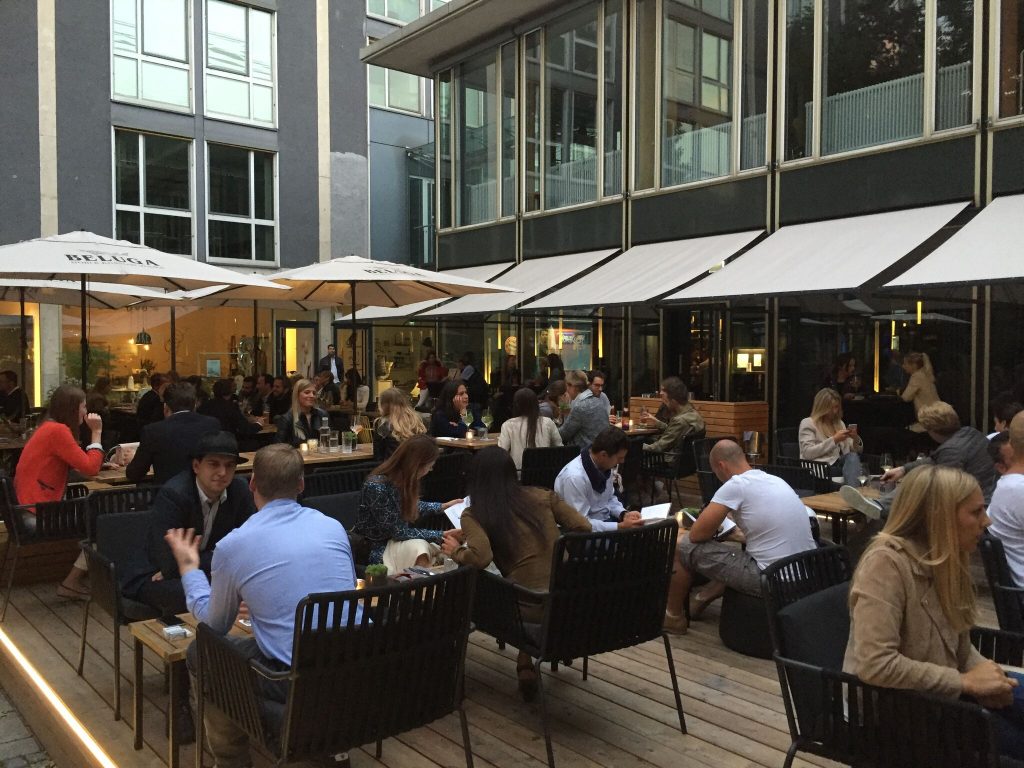 9. Heart
The Heart is now an institution in Munich. It offers a spacious outside area, which is open more or less the whole night. It offers excellent food and after 10 p.m. the tables are cleared away and you can have a drink outside. You can of course, head back inside and enjoy the live music or dancing, or upstairs to the Hearthouse, but you need to be a member or know one to do that.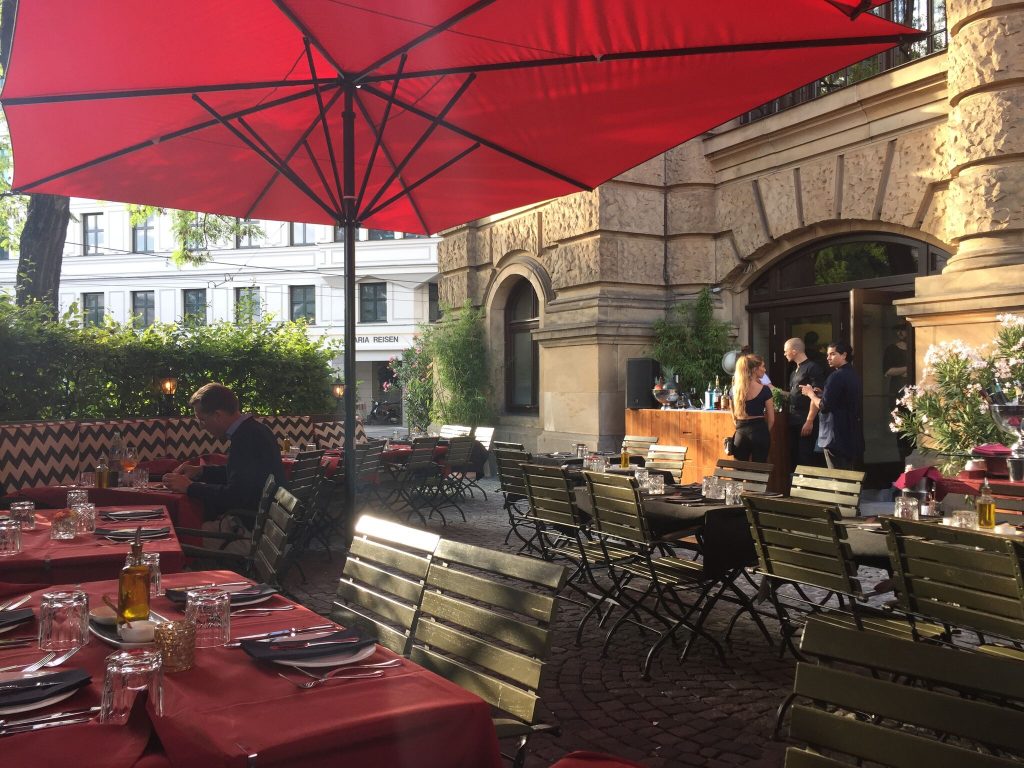 10. China Moon Roof Terrace
One of the nicest rooftops in Munich, located on top of the Mandarin Oriental hotel. Stunning view over the city, which naturally, has its price, as part of a 5 star hotel. Good for a quiet drink with your partner and friends.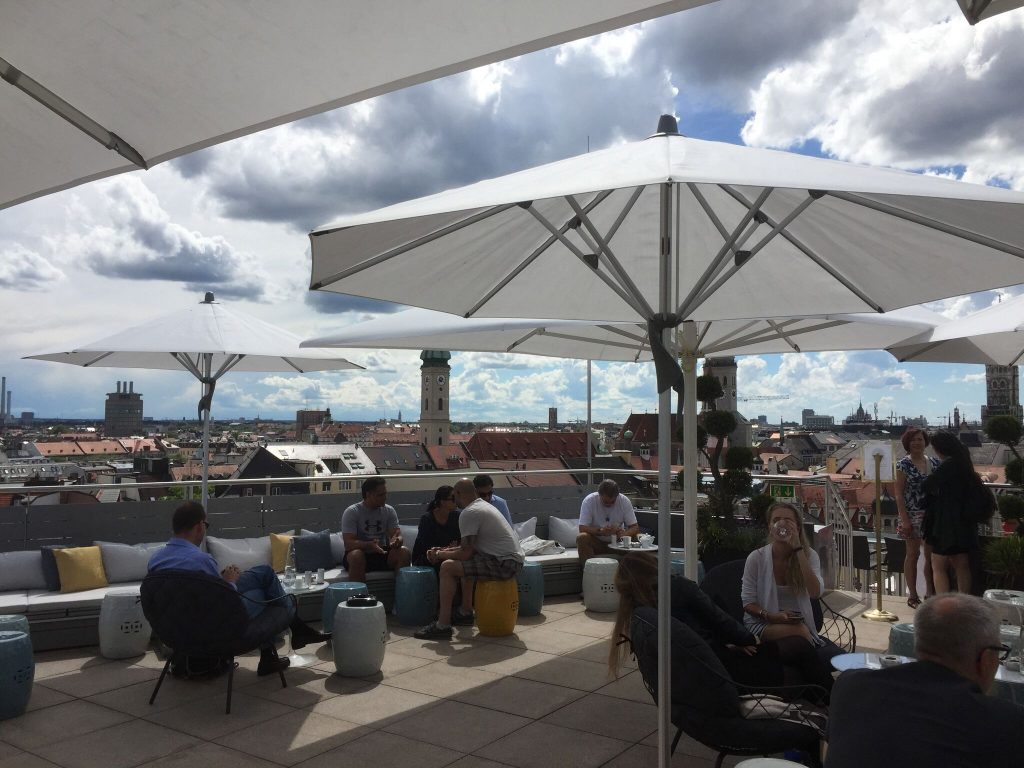 11. H'ugo's Beach Club Undosa / Orange Beach
If you fancy the idea of a lake a little outside of Munich, check out the Undosa/Orange Beach. They are beautiful beach clubs close to each other and worth the short trip. Perfect place for a sundowner or party. The Undosa offers the famous HUGO's Pizzas.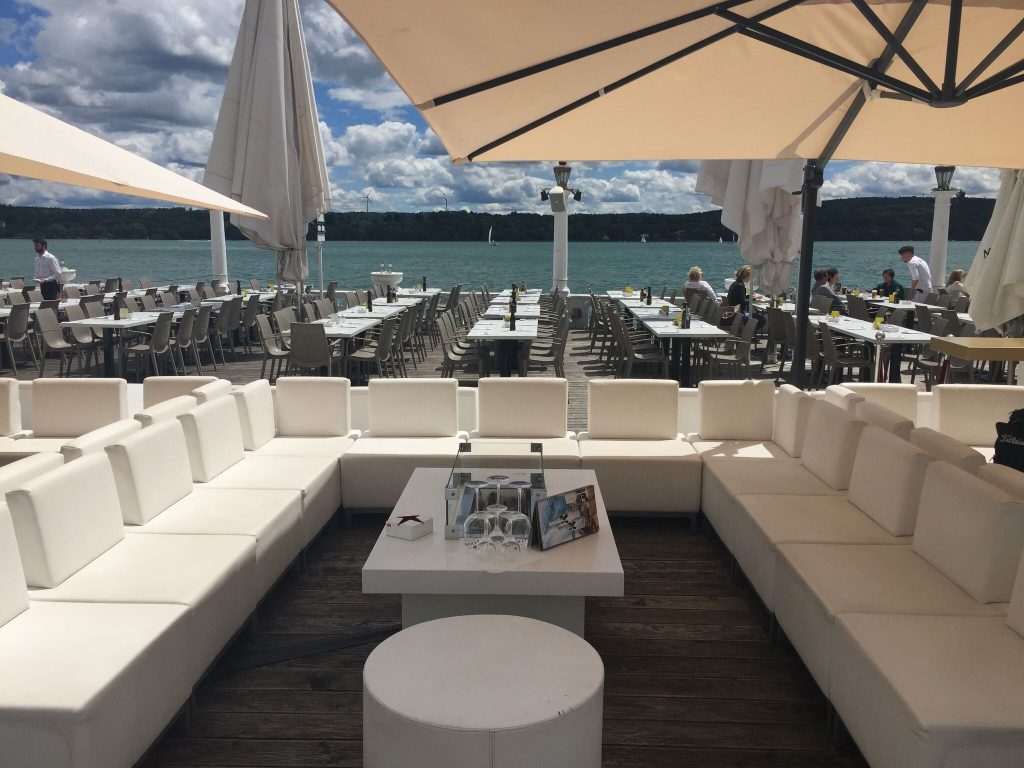 12. Die Goldene Bar
Situated at the backside of the 'Haus der Kunst' the Golden Bar offers an amazing terrace with a nice view over the English garden. During summer time they have an outside bar offering their renown cocktails. On Sunday afternoon during summer (5 -10 p.m) you can chill there, get a bite from the BBQ and listen to live DJs playing (various music styles).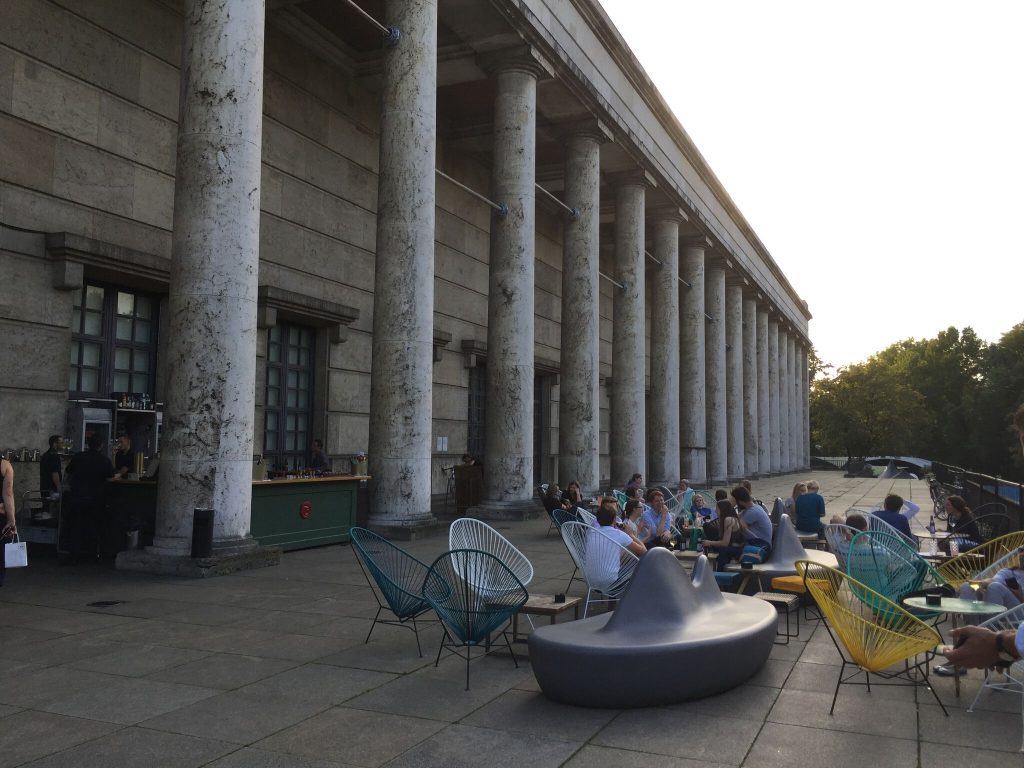 If you visit any of these places, be prepared for a short shower at any time too, due to Munich's proximity to the Alps and the 'Föhn'. Locals are used to this however and use it as a good excuse to move closer together under umbrellas or canopies. They call it 'gemütlich'.
Make sure to check out all of these places when you visit. Save this list for later: