A collection of our favourite indoor and outdoor ice skating venues in the beautiful city of Munich, for all those traveling through Germany in winter.
We focused on weather-independent places where you can show off your skating skills, stumble your way through the crowd, try not to embarrass yourself too much or just enjoy the fun.
Stachus Square – Munich Ice Magic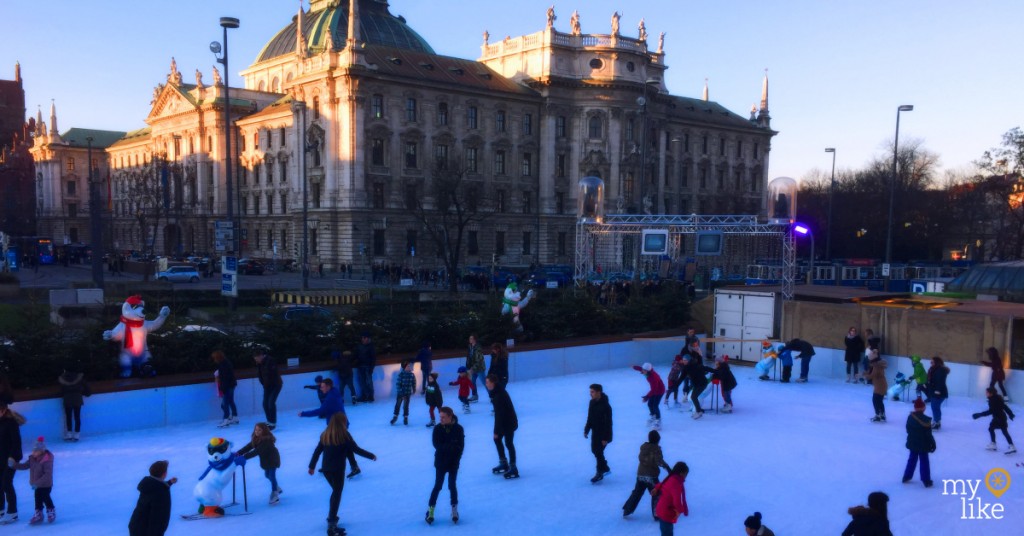 Probably the most convenient ice skating place for most travellers and tourists is the open-air ice rink in the centre of Munich at the Stachus Square. The "Münchner Eiszauber" (Munich Ice Magic) is perfect for kids during the day and a bit more party-like during the night with fitting music and light show. Additionally you can grab some mulled wine and bavarian food on the chalet styled wooden tribune.
Prinzregentenstadion – Hot and Cold
Ever wanted to combine your ice skating trip with a visit to the sauna? Then Prinzregentenstadion is the place for you. The ice rink offers music, flood light as well as food in a kiosk and restaurant.
While the sauna area includes two Finnish saunas, one of them on an open-air terrace, a sanarium, steam bath, zen garden, whirlpool, cold water pool and several wellness and massage programs.
Olympia-Eisstadion – Sporty Skating
The Olympic Ice Sports Centre offers public indoor ice skating with music and light show throughout the year, additionally there is public freestyle training, a senior citizens' sport programme, an opportunity to get private lessons and a 400 m speed skating course.
Insider Tip
Nymphenburger Kanal – curling & skating
A very weather dependent skating and curling location is in front of the beautiful Nymphenburger Schloss right on their canal, but only when the ice condition allows it.
The location bribes its visitors with a great view, its uniqueness and of course with its raspberry flavored mulled wine and barbecue on weekends.
Bonus Tips (not every year available)
Höffner – Ice Palazzo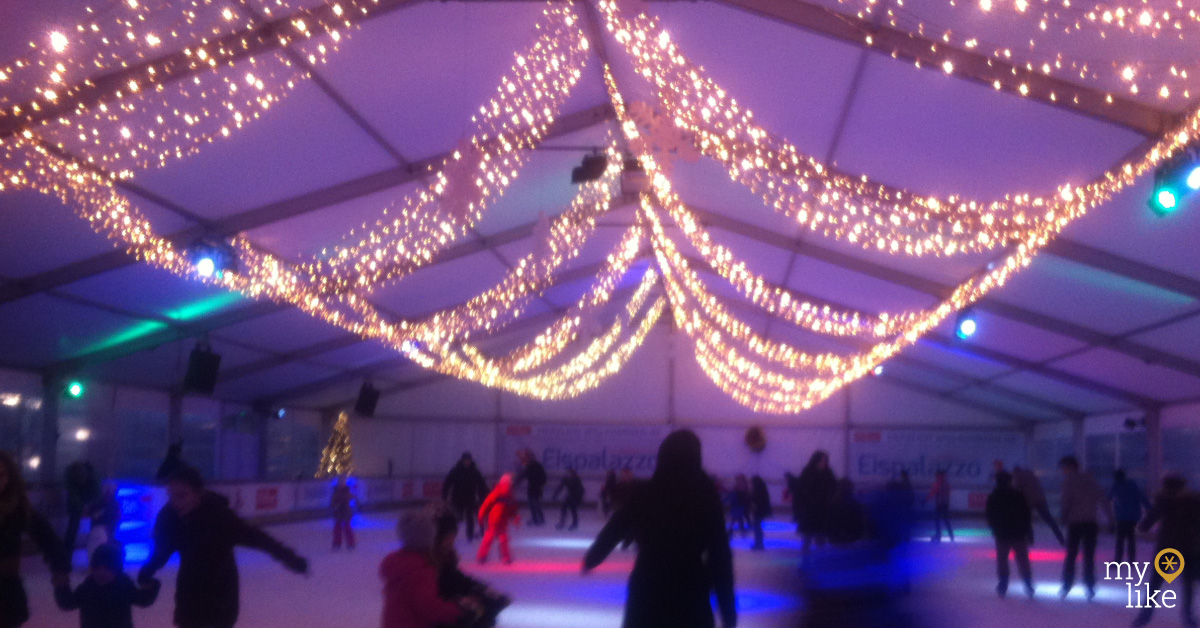 Furniture supplier Höffner in Freiham installed a small ice rink within a tent (picture above) in front of their entrance to offer costumers an additional attraction, including music, a DJ and light show.
It is perfect for a visit with children and especially nice when the sun goes down and the light show and christmas lights have more impact.
H'ugo's Beach Club – Ice Rink at Lake Starnberg
H'ugo's is a restaurant located at the shores of Lake Starnberg, outside of Munich. It's "Ice Sensation" impresses with a skating disco, curling, ice soccer competitions and an aprés-ski hut with Glühwein (mulled wine) and chestnuts.
Click here to view all places on your mobile phone within the myLike app.