When it comes to eating out, Lisbon is a city full of hidden and not-so-hidden but delightful treasures of great food and cuisines, that let you fully indulge yourself in one taste-heaven after the other while you'll simultaneously gain one kilo after the other, naturally. But who wants to diet in a city full of flavourish delights anyway?
And since I just came back from my last Portugal trip, it's high time to share my 10 favourite places to eat out in Lisbon:
1. Madame Petisca
Located right next to the Miradouro de Santa Catarina, Madame Petisca offers a marvelous view over the city and river Tagus, both seen from inside the restaurant as well as from its terrace. The restaurant and bar offer excellent Portuguese "petiscos" (tapas) with mainly fish, but also many vegetarian alternatives. Try the Ceviche and their great desserts!
Where? Rua De Santa Catarina, 17, Lisbon 1200-012, Portugal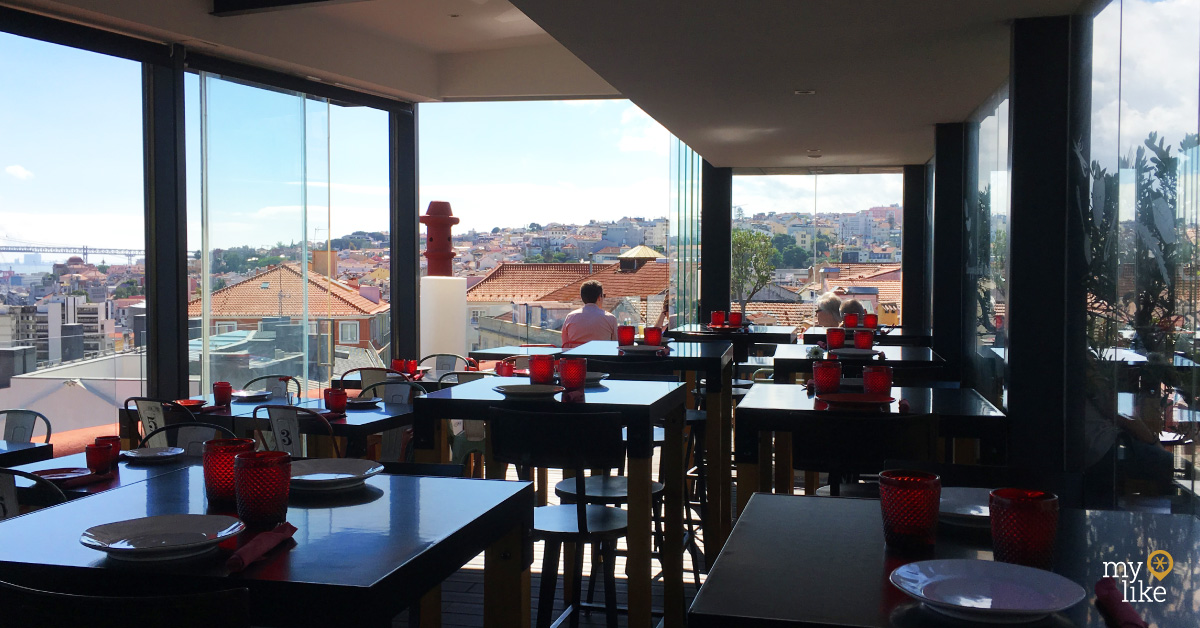 2. Lost In Esplanada
Unusual restaurant with very colourful Indian-Hippie themed design, a little hyped at the moment and therefore also a bit touristy but still very much worth a visit. You really don't want to miss that great view, the interesting dishes they're offering and the overall good experience. They also have a bar!
Where? Rua Dom Pedro V, 56, Lisbon 1250-094, Portugal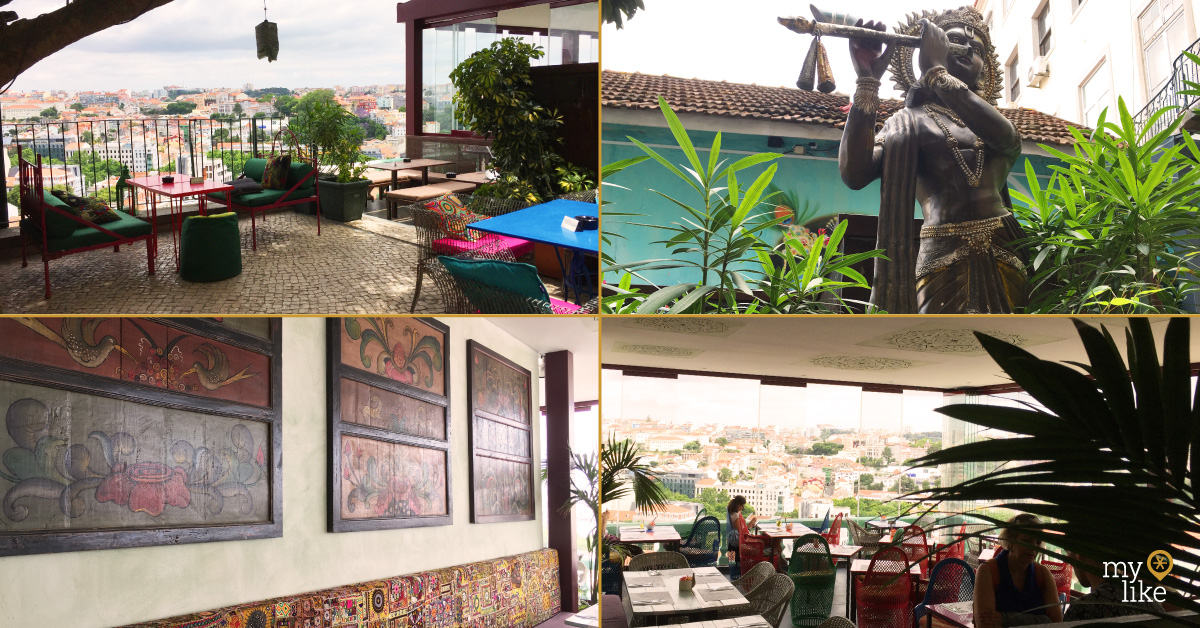 3. Atalho Real
A steak house located within the Embaixada building in the Príncipe Real district and part of the Atalho Group with two more restaurants. Apart from the stylish interior setting you also have the chance to sit outside and enjoy the garden behind the Embaixada. The steaks are excellent and the burgers too!
Where? Calçada da Patriarcal 40,Lisbon 1250 – 182, Portugal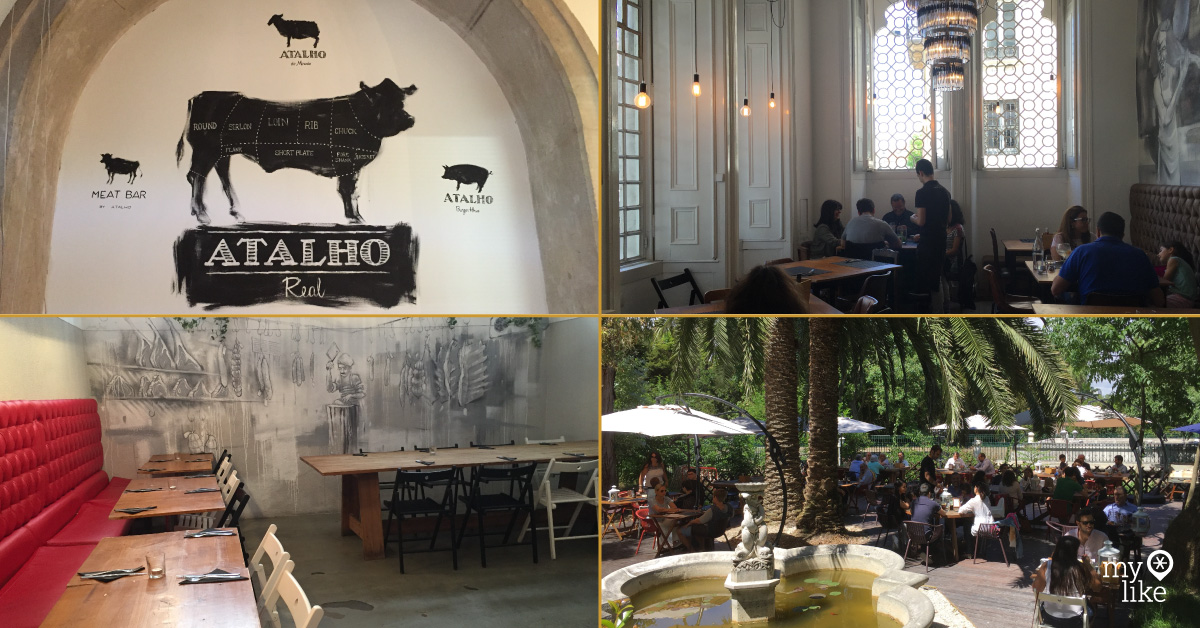 4. The Insólito
Fine dining with a sommelier and a wonderful view over Lisbon. That's exactly what the Insólito – which is part of the Independente Suites and Terrace – is able to deliver. Apart from that its stylish interior design and charme of an 1800s building, including an old tiny elevator will gurantee a really unusual (="insólito") experience.
Where? R. São Pedro de Alcântara 83, Lisbon 1250, Portugal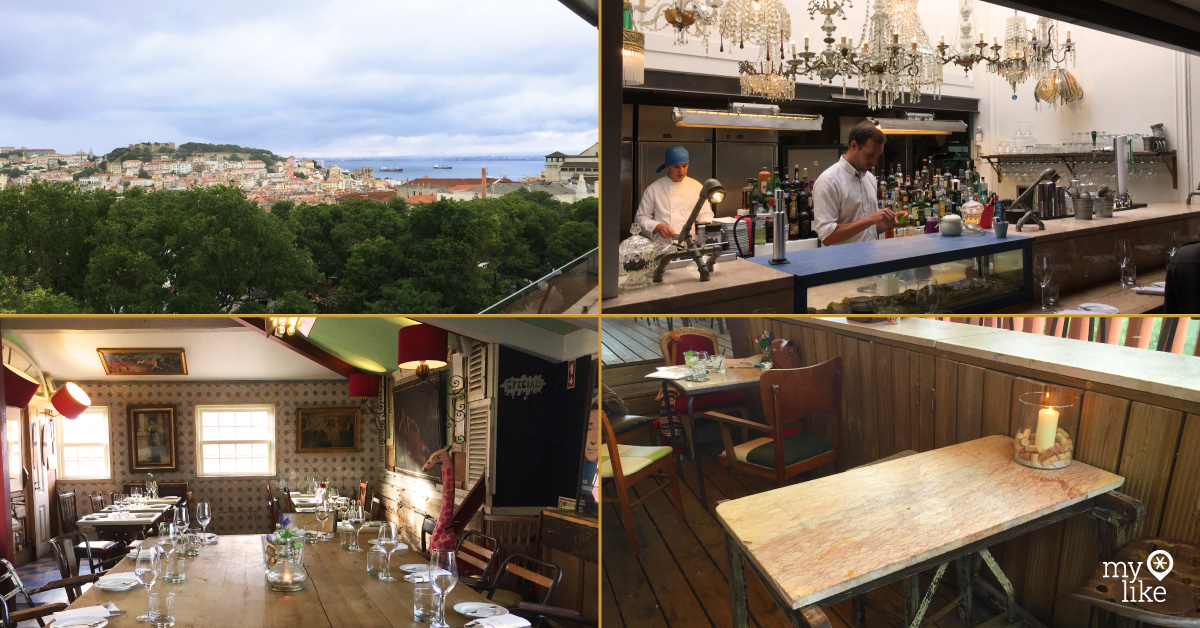 5. Sea Me
A very modern and unusual approach to the whole sea food experience awaits you at "Sea Me" – a fish restaurant, bar and fish market. It's up to you if you want to take your fresh fish home and prepare it yourself or let the prefessionals serve you anything from traditional dishes to sushi. During weekends you can also enjoy some nightly oysters and a glass of wine accompanied by DJ sounds.
Where? Rua do Loreto 21, Lisbon 1200, Portugal
6. Restaurante Bistro 100 Maneiras
Highly regarded restaurant by chef Ljubomir Stanisic who creates traditional Portuguese cuisine with an international touch. It is one of the favourite fine dining places from locals. Excellent high scale cuisine and beautiful interior design is what let's this place shine. It is the second 100 Maneiras restaurant in Lisbon, the first one is located at Rua do Teixeira, 35.
Where? Largo da Trindade 9, Lisbon 1200-466, Portugal
7. Yakuza First Floor
This sushi restaurant captivates its guests with an unusual interior design combination and a beautiful Japanese garden. When chef Olivier opened his third restaurant in Lisbon together with a sushi master it was clear that it would lead to a very special fine dining experience and thus it's no surprise that the Yakuza is one of the best Sushi places in Lisbon.
Where? Rua da Escola Politécnica 231, Lisbon 1250-096, Portugal

 8. A Cevicheria
A Cevicheria is the place to go to try something completely different. One of the very few places that serves beautifully prepared Peruvian ceviche with a very sophisticated touch. Ceviche is a South American seafood dish typically made from raw fish cured in citrus juices. Also don't miss their excellent cocktails and exotic desserts.
Where? R. Dom Pedro V 129, Lisbon 1250-096, Portugal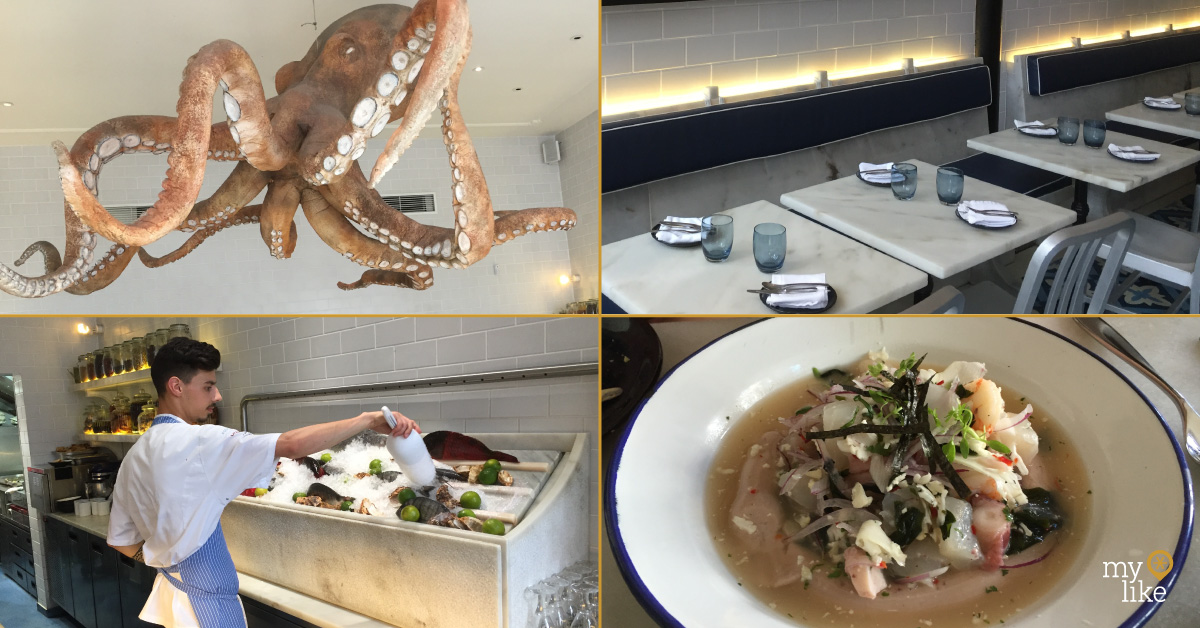 9. Sushima
Sushima really is a restaurant of another kind, serving very unusual and dare I say unconventional sushi variations. Go for the fried ones in case you want to try something new, you'll most certainly taste such flavours in combination with sushi for the first time. The staff doesn't really speak English and the restaurant is most of the time filled with locals.
Where? R. Horta Seca 42, Lisbon 1200, Portugal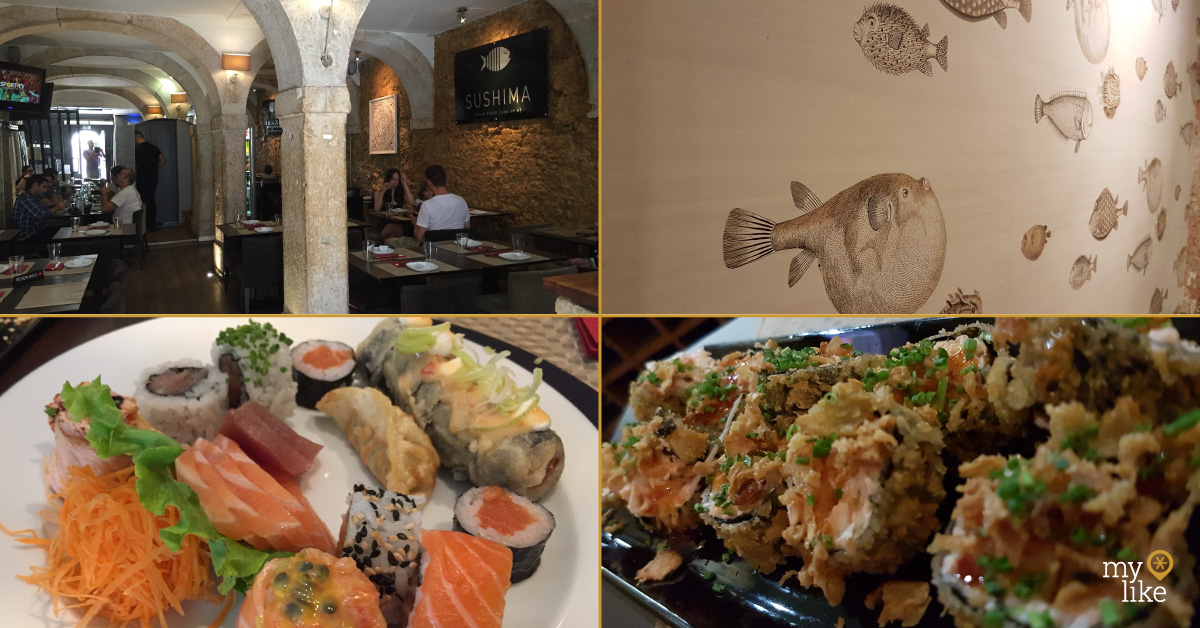 10. The Wine Cellar
Probably my favourite restaurant in Lisbon, The Wine Cellar serves traditional Portuguese dishes in a tiny location, accompanied by excellent wine and a nice atmosphere. On some evenings they also have life music. Can't recommend this place enough! The restaurant is also part of the "Grapes & Bites" restaurant and bar in Bairro Alto.
Where? Rua de S. Paulo 49, Lisbon 1200-426, Portugal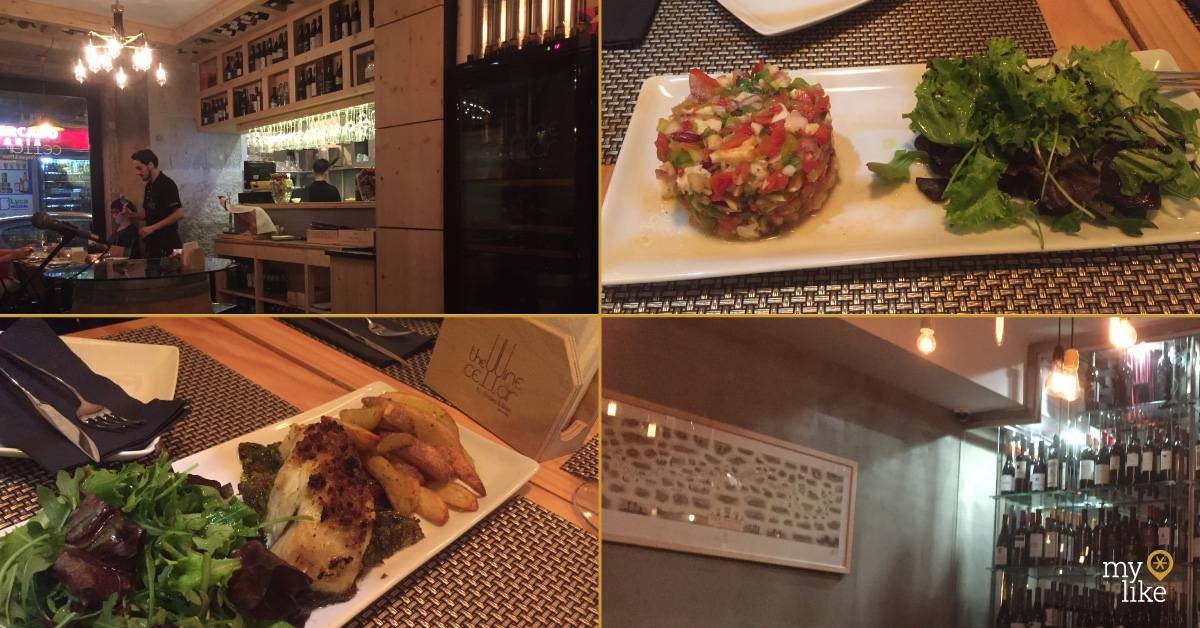 What do you think is the best place to eat in Lisbon?