While some travellers look for the nearest McDonalds or the tiniest 'locally recommended' bars, I look for books.
We've all heard of Shakespeare and Company, in Paris, and on my last trip, I made a special pilgrimage to this book mecca. It was chock full of tourists but a sight to behold, nonetheless. And their famous cat? The current iteration is named, funnily enough, Kitty. They're always called Kitty apparently, named after the imaginary friend in Anne Frank's diary.
Books – actual paper, ink and covers – are making a comeback so it's only fitting that we take some time to explore some of the more interesting independent bookshops, around the world. While other people have a bucket list of the best beaches that they want to luxuriate on, or the finest restaurants that they want to gorge themselves in, this list is all about books.
Keeping to Paris for the moment, and aside from the bouquinistes that can still be found on the banks of the Seine, a book trip wouldn't be complete without a stop in the Abbey Bookshop. This little page filled nirvana is even nearer and dearer to me, as it was opened by an ex-Torontonian, a man named Brian Spence. Only blocks from another famous and very busy English language book purveyor in Paris, Abbey Bookshop remains accessible and enjoyable, with stacks of English language tomes to choose from. Obviously, there is a strong Canadian contingent on the shelves but these are by no means the only choices.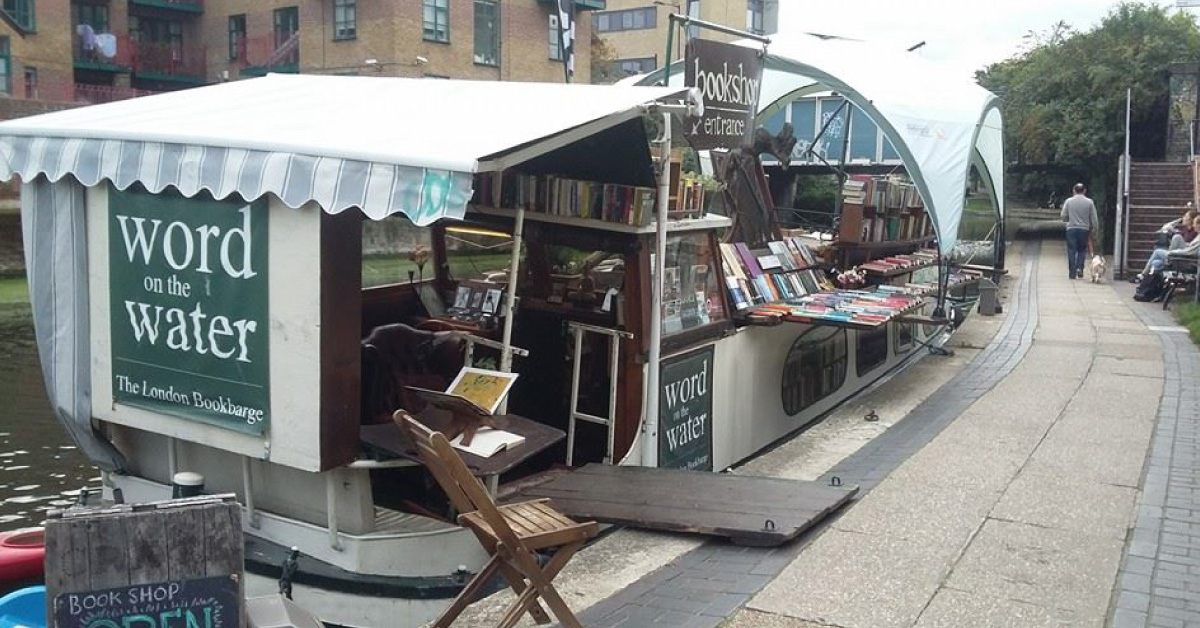 Now if we grab the Eurostar, we can pop up in central London and there begins the hunt for a quirky little bookshop called Word On The Water. Originally touring London's Regent canal, finding this little treasure trove of used books was sometimes a matter of luck. More recently, the little floating shop reported that they will be taking up a more or less permanent residency at Granary Square, King's Cross. A little further north, past Lichfield, there is another unique bookseller that can help YOU create your own little library. The Book Barge has been "operating from a 60′ cruiser stern narrowboat. Since 2015 it has specialised in curating and housing very small collections of books, which are made to order or assembled by whim". Doesn't that sound delicious and completely worth the drive up the A38 motorway?
If you prefer spas to books, why not combine the two? Mr. B's Emporium of Reading Delights in Bath offers 1 hours 'reading spas' where you can commune with … wait for it … a 'bibliotherapist'. Over a cup of tea and a slice of cake, the bibliotherapist will discuss your reading likes and dislikes and will then assemble a literal tower of books to match. Really, a 'reading spa' voucher might just be the perfect gift.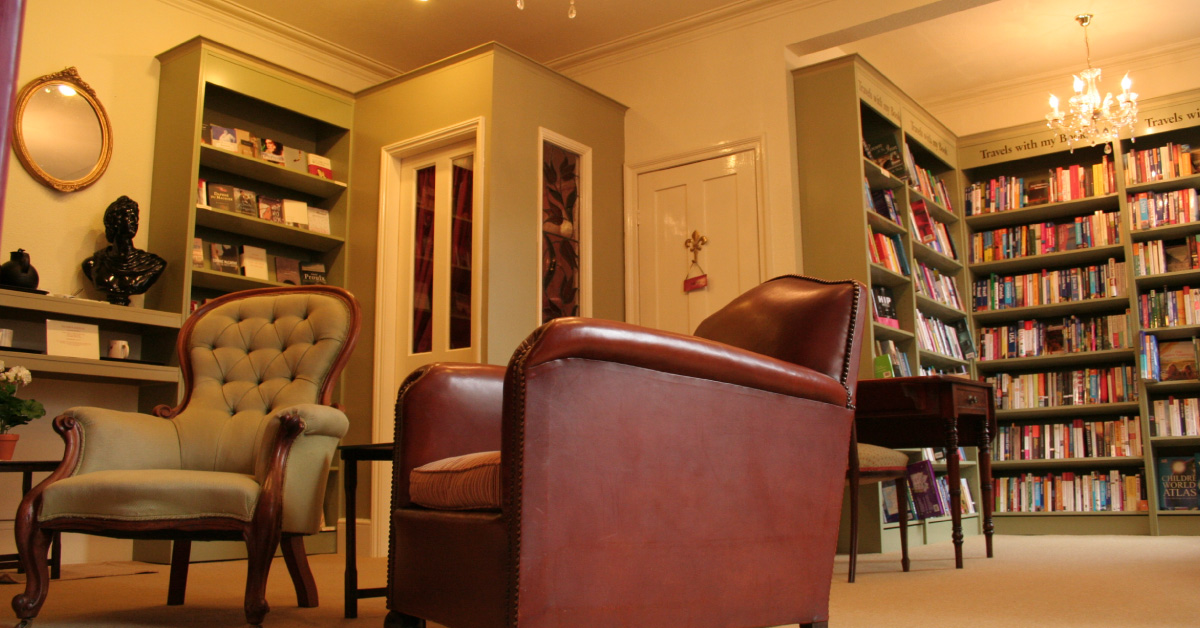 Across the pond, a tiny location is laying claim to being the world's smallest bookshop, and they may be right! Pushcart Press – creators of the Pushcart Prize – have a 9' x 12' shop in rural Maine that features many of the Pushcart Press titles, as well as a carefully curated selection of used classics. Their unique vision on publishing and devotion to all things small press make them worth a stop the next time you're in the village of Sedgwick, Maine.
Providing competition is a 10'x10' shop near Kinmount Ontario, in Canada. The World's Smallest Bookstore is so small that they don't even have staff! You pay for your books – $3 each – on the honour system. Just pop your bucks in the locked box and off you go with your newest pile of finds.
Independent bookstores are still alive and kicking all around the world. What are some of your favourites?