This is why you come to the Island: to meet up after a day sunbathing on the beach, or on your yacht, at one of the beach bars along the coast for a sundowner and the view over the sea. In Mallorca, the best addresses range from the simple, as in traditional Spanish chiringuitos – just with laid back chill-out grooves, to the really stylish, complete with their own anchorage and tender service.
The DELUXE team has assembled the best ones for you to try. For us a beach was not essential, but you need a pool to dip into now and then. Very important, though, is the look of the place, the service and a good menu.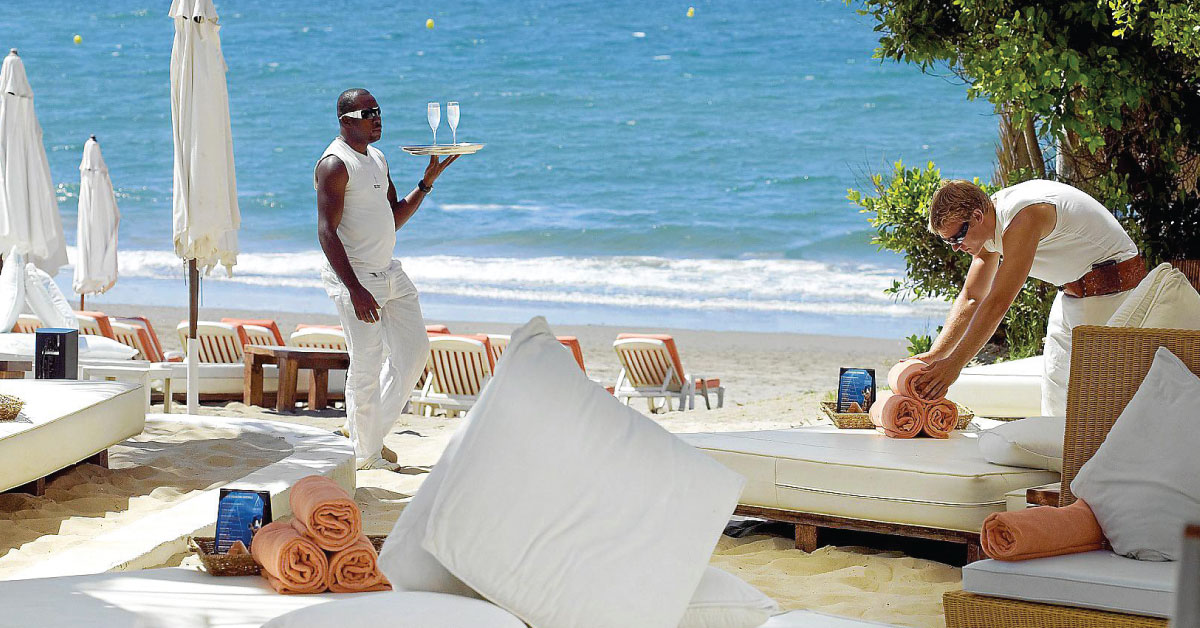 Nikki Beach remains in the No. 1 slot because of its varied programme of unique themed parties once a week. It can get noisy in the afternoon, but its Oktoberfest is a must.
2. Puro Beach, Palma (Cala Estancia)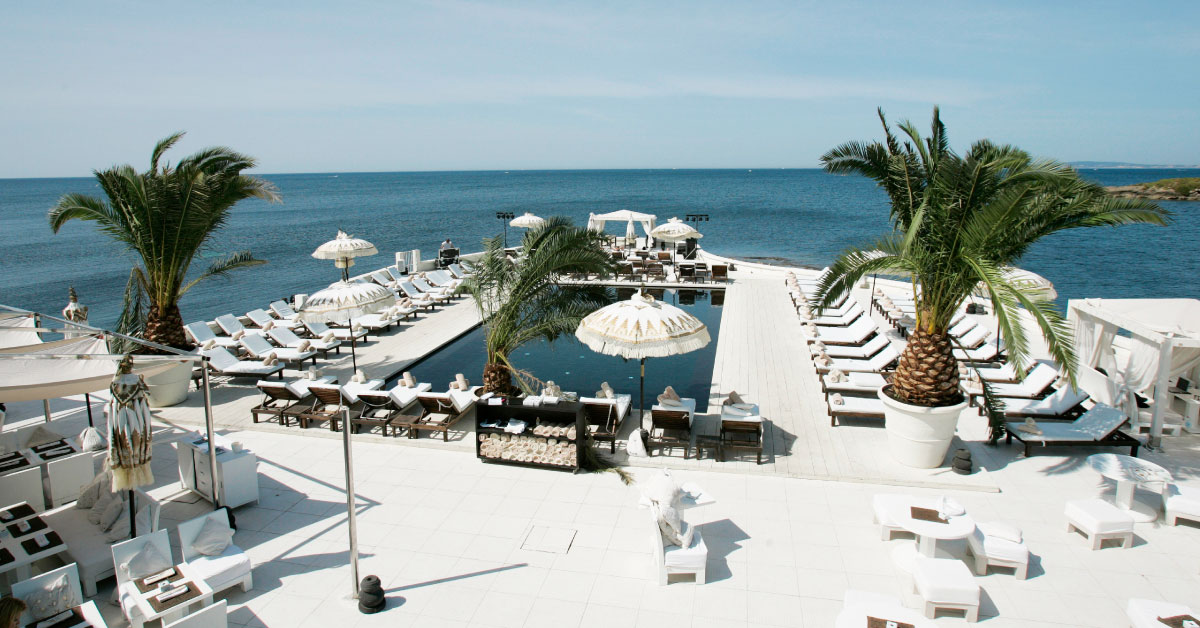 No sand, but pool and sea views plus sushi. A lounge dream in white with nice ambience and chill factor. The crowd at the beach bar is glamorous and young. A new Purobeach opened in May 2017 in Illetas.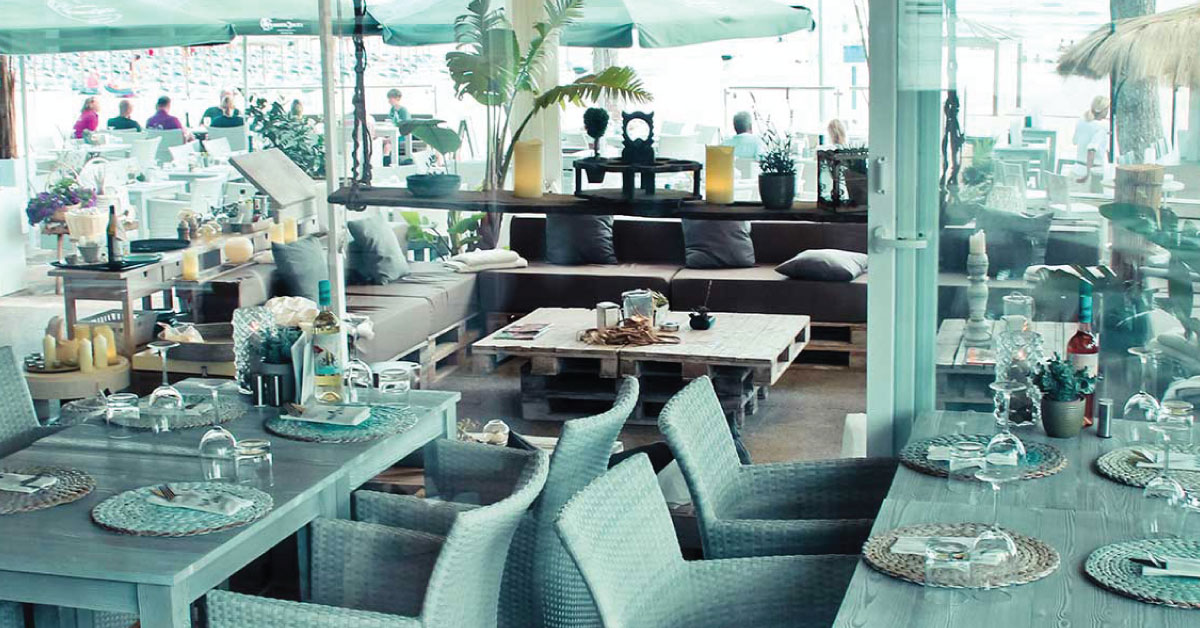 Chic bar right by the beach in Paguera with stunning sea view and a large interior that offers space on colder days. The barbecue is highly recommended.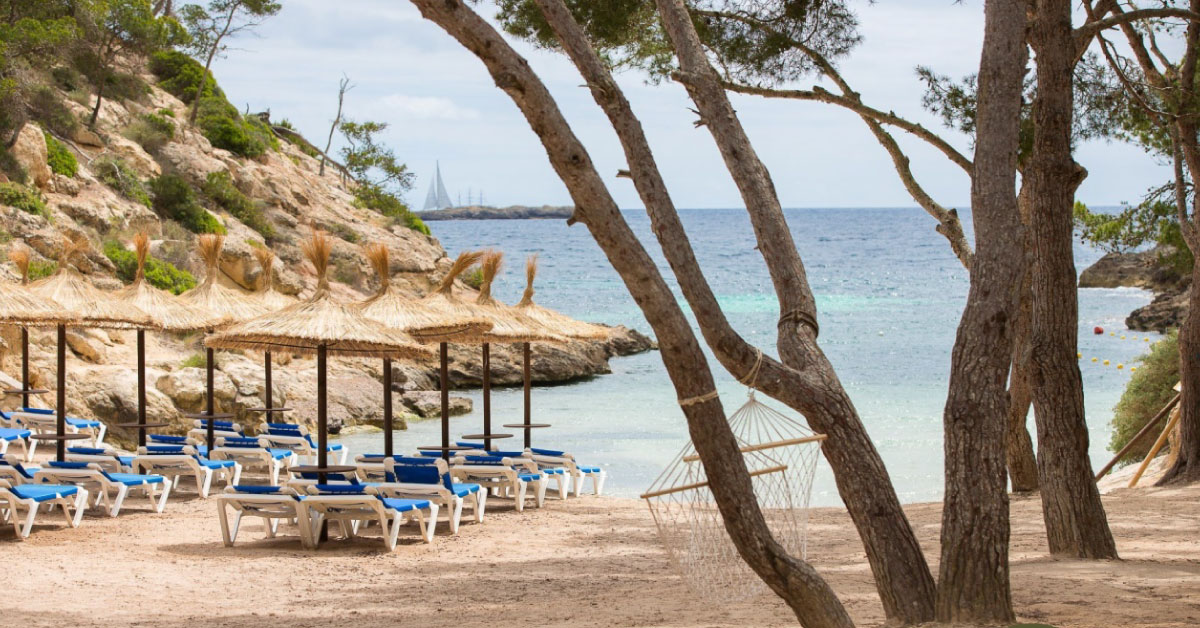 Small but beautiful beach and hidden gem surrounded by cliffs. They offer grilled fish and burgers plus cool music in a very atmospheric surrounding.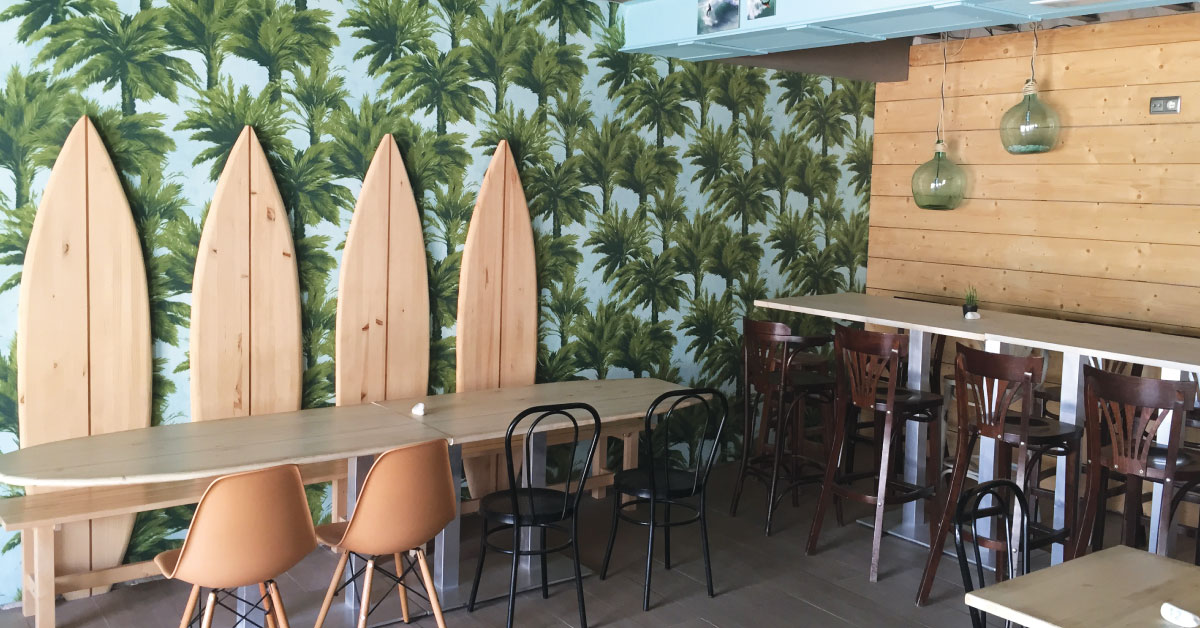 Laid back beach bar right by the sandy beach in a small bay with healthy food, relaxed interior and SUP board rental. Especially great for lunch and water sports.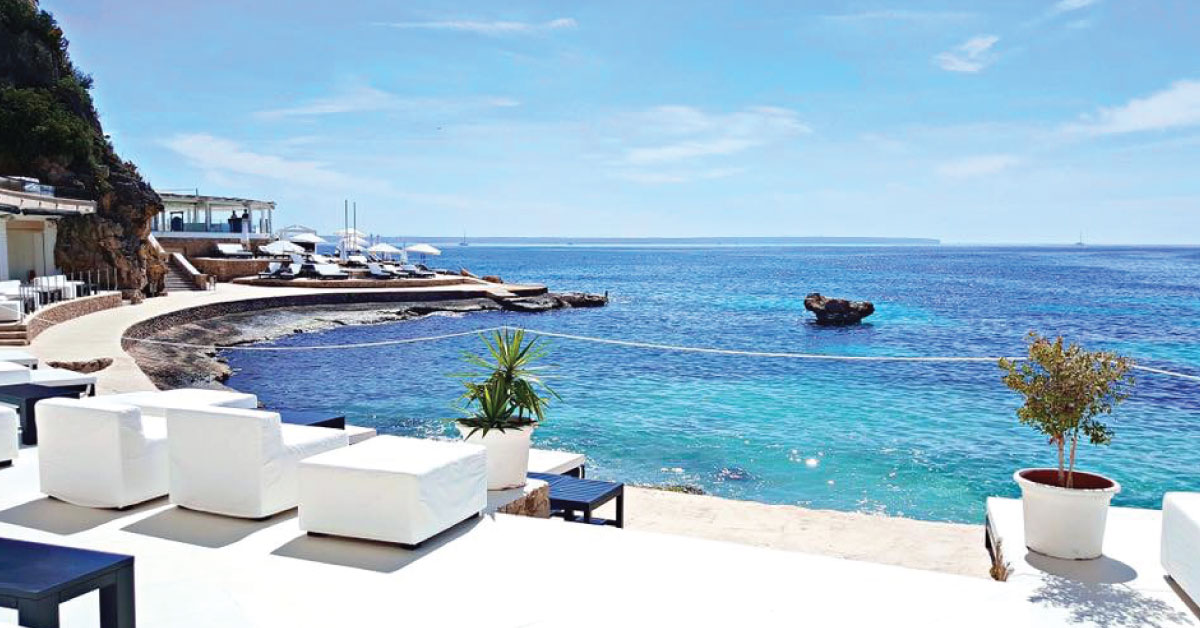 Chic venue, perfect to relax and soak in the sun. Formerly known as Virtual Club, this venue is much more than just a beach bar, it offers a restaurant, cocktail bar, bistro, sun beds and – soon to open – a night club. Under new ownership, so worth a visit!
7. Mood Beach, Costa d'en Blanes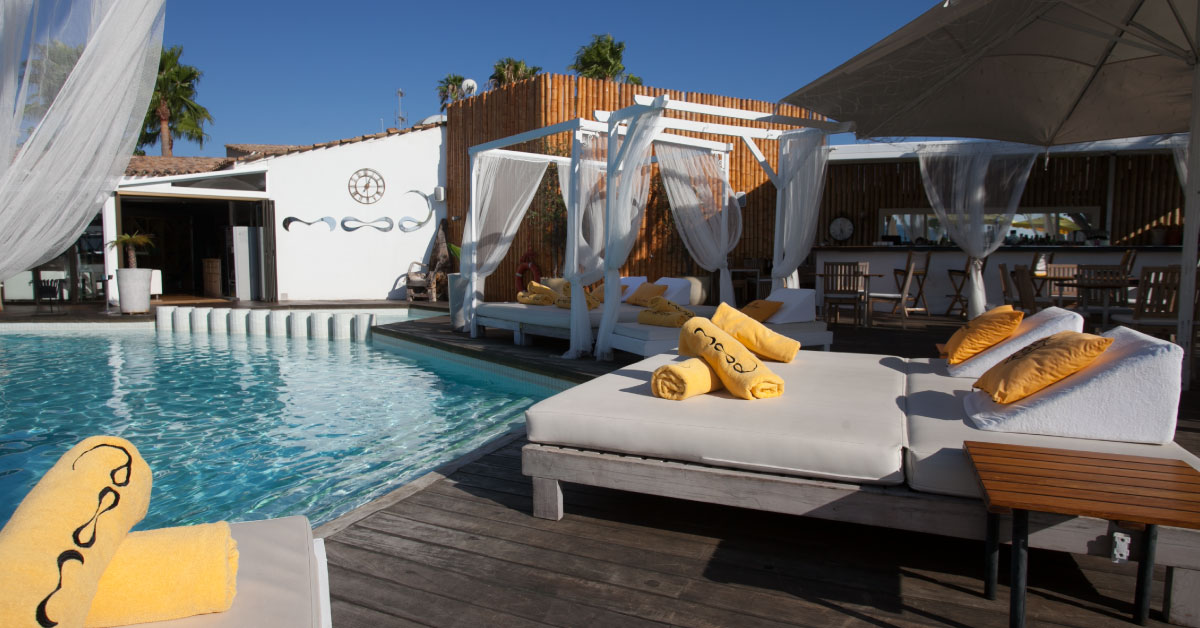 More of a pool club with fab sea views and excellent food. Make sure to book in advance and don't miss their events, like the White Night of San Juan or Salsa Nights. Almost every day of the week has its own theme.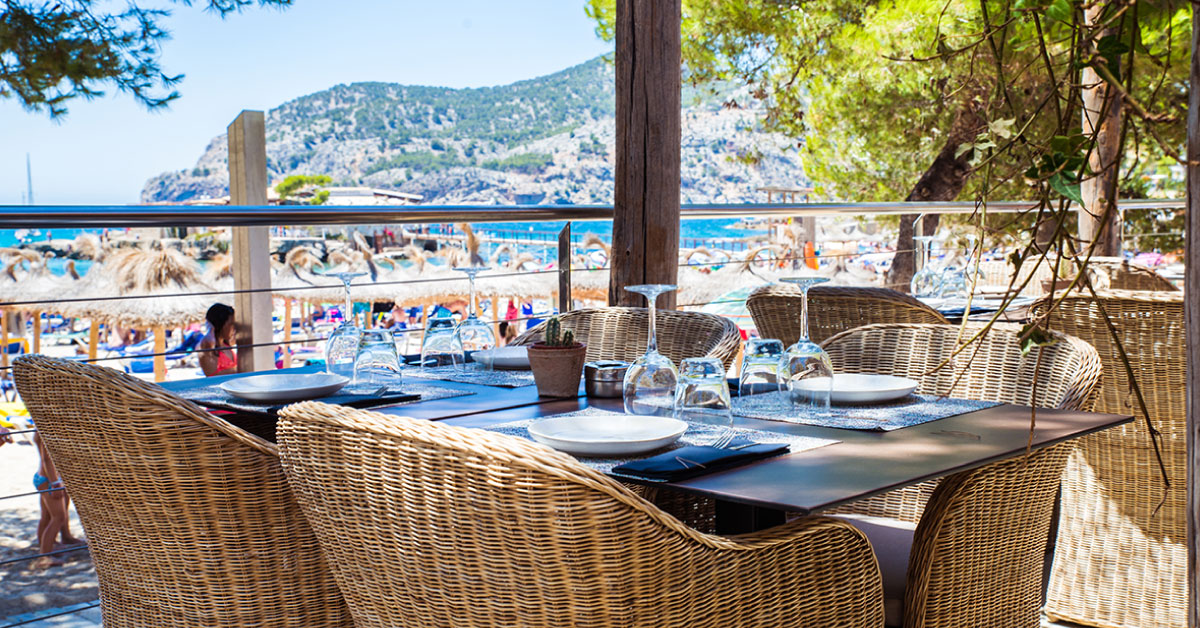 Quinoa salad and burger at the beach. A trendy new place with lovely surrounding within an otherwise rather quiet Camp de Mar. Location is very beautiful.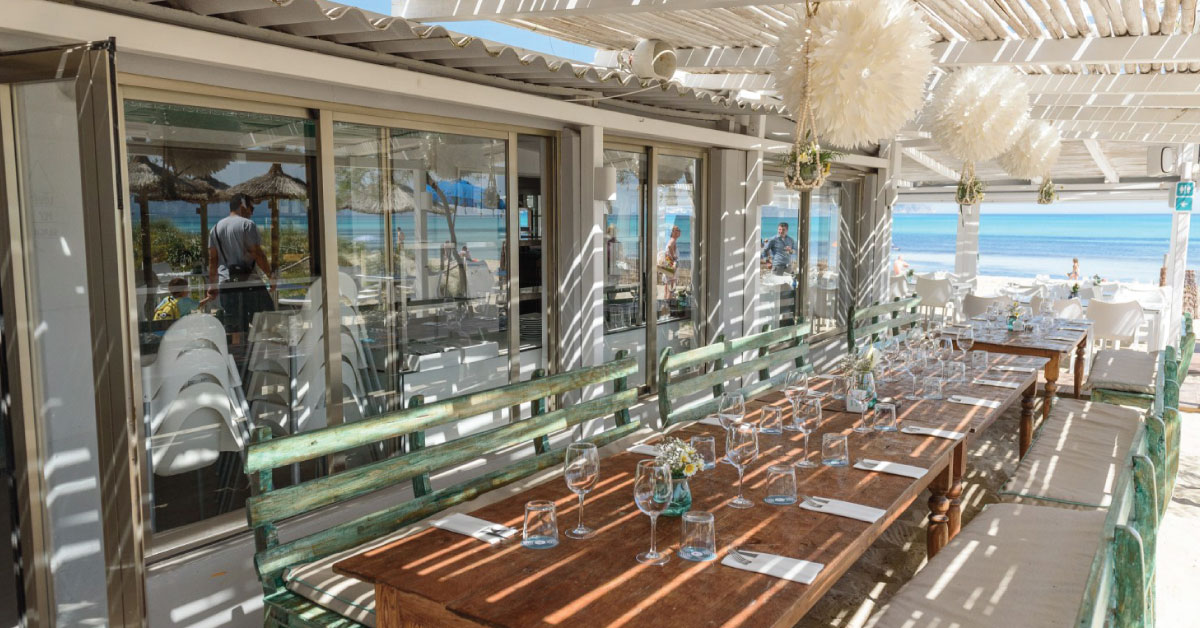 Think white sand and sea views plus sushi. Ponderosa comes with one of the most gorgeous beaches. Come and enjoy an excellent lunch with your feet in white sands. Booking in advance is highly recommended.
Tapas restaurant with designer interior. Stylish and atmospheric, a terrace at the sea with a great view and wide selection of tapas.
---
Get your own copy of Deluxe Magazine HERE, follow them on Facebook and always have all their favourite spots and recommendations with you on myLike.