Think of India. Palm-tree lined beaches, happy hippies, raging raves and organic cafes probably don't pop into your mind's eye, right?
I think that's what's so special about the place. Goa blissfully contradicts what her country is renowned for.
In India's south, Goa oozes a sense of peace and euphoria – attracting a trail of hippies back in the 70s. And while the happy, dread-locked hippies have moved on as the backpackers start to flock, it's a place where people come to find community. People get along.
This laid-back vibe first attracted me to Goa. Having lived in Canggu, Bali for the past six months, I'm a sucker for a pretty (yet grungy), peaceful beach town. And if it's cheap, good luck getting me on a plane out of there.
I arrived in Goa, guards up. Ready to for that cultural slap in the face. But all I felt a wave of calmness and peace over my body, which only grew the more time I spent there.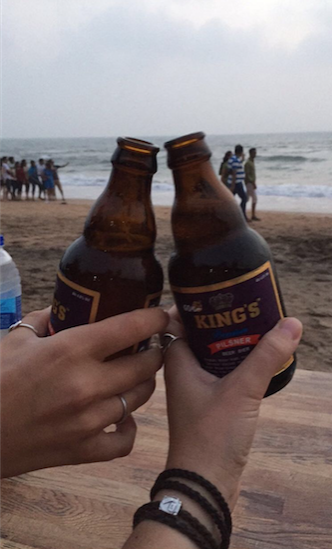 Where I stayed: Pebbles Guesthouse
I stayed in a guesthouse, Pebbles, which was a 10-minute walk from Anjuna Beach. It was about $30/night, including breakfast – divided by two, only $15/night.
The first morning, I quickly Goggled "Goa cafes" to get my coffee fix. While the café scene had nothing on Canggu, what they did serve was a special vibe – community.
We liked two the best: Artjuna and Dee's Café. Having visited both three days in a row, we became 'locals.' People started to recognise us. I felt at home. It was a sense of belonging, which was nothing like I have ever experienced before.
Ok, before I share my favourite part of my week in Goa, I'll ask a very important question: Do you like Indian food?
Yes? Great. No? Then, Goa will change your mind.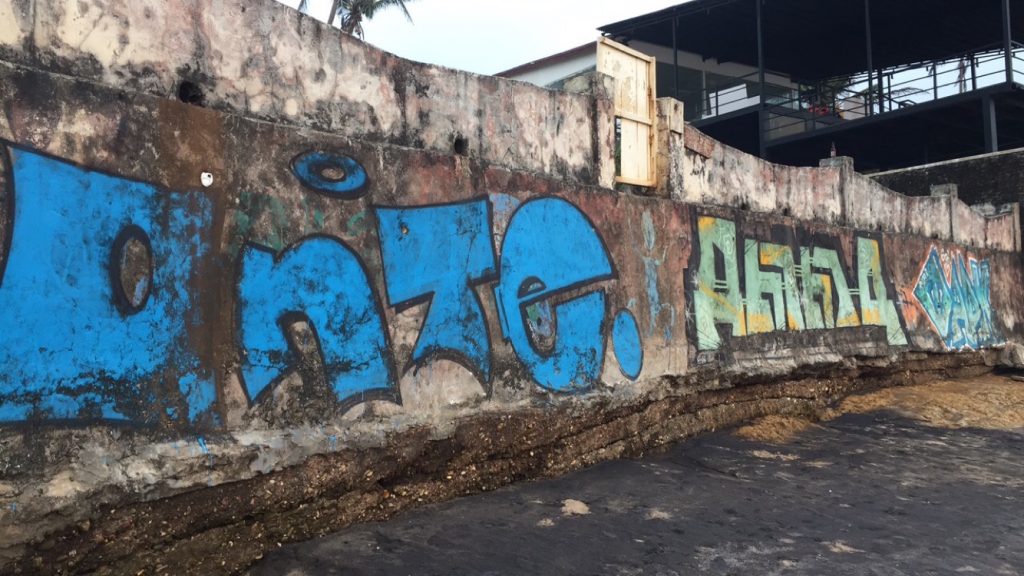 Where to find a cheap three-course meal
If you ever decide to visit Goa (which you should), I've got two words for you… Sea Horse.
Not to eat! It's a somewhat 'rustic' restaurant at Anjuna Beach. But let me share some advice. Never, ever judge a book by its cover. We didn't and we had the best meal of our lives. Seriously.
We were wandering the stretch of Goan sand, battling between hunger and dodging tribal ladies trying to sell us jewellery… when a young Indian boy handed us a menu to 'Sea Horse', it didn't take much to persuade us.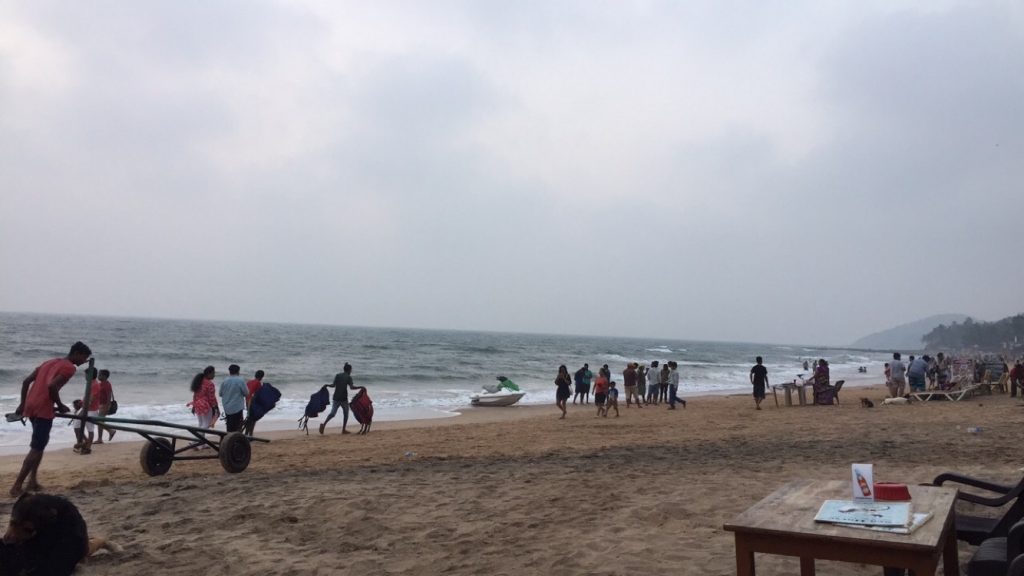 He pulls out a plastic chair for each of us, as we slip off our thongs and get comfortable – feet in the warm sand, watching the sun go down. Talk about a five-star view…
A combination of hunger and not a care in the world, we order more than we probably can fit in.
Two mains (palak paneer and vegetable masala), two cheesy garlic naan breads, two serves of steamed rice, two bottles of water, and two local beers, Kingfisher. We topped it off with a free serving of kheer – a rice pudding made with milk, rice, sugar, and dried fruits.
We sat there for hours. The view was just as satisfying as the food was.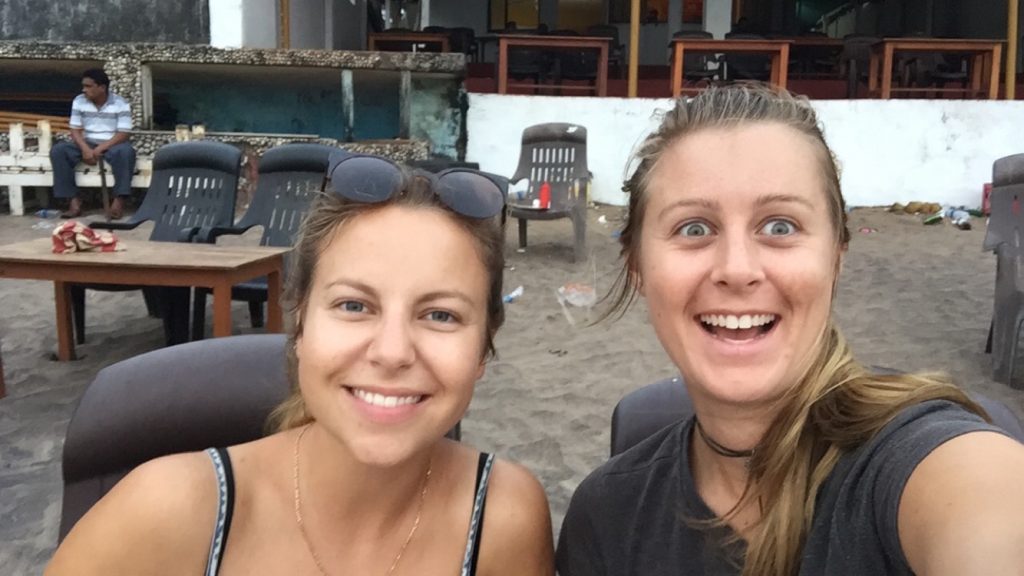 And you know what topped it all off? A bill of 500 Rupee, which is the equivalent of AU$9.75. So, if you're looking for a three-course meal for two, plus a beer and water to wash it all down that's all for under $10, hello Goa!
Sea Horse proved my theory right: The best food always comes from the so-so looking places.
If you go, don't forget to bring this myLike list with all the places mentioned! Save and download it here: