Our all time favorite day in Barcelona revolved strongly around great food! The morning started bright and early at BRUNCH AND CAKE (their popularity has recently skyrocketed … so we highly recommend showing up right before opening to be guaranteed a spot with no wait time!). The location is quite small but the vibe is super warm and welcoming. The waiters wore matching plain white tees with fun black suspenders and the inside seating embodied the cozy interior of a modern style kitchen with repurposed wood tables, comfy couches and a menu full of fresh and uniquely crafted main dishes.
Do not expect to find your typical Catalonia style breakfast here – the plates draw strongly from trendy brunch locations world wide and you are bound to find something special for your palate! Most people are wowed by the great presentation but fear not, the flavor and memorability of the plates are just as noteworthy – we've already been back twice!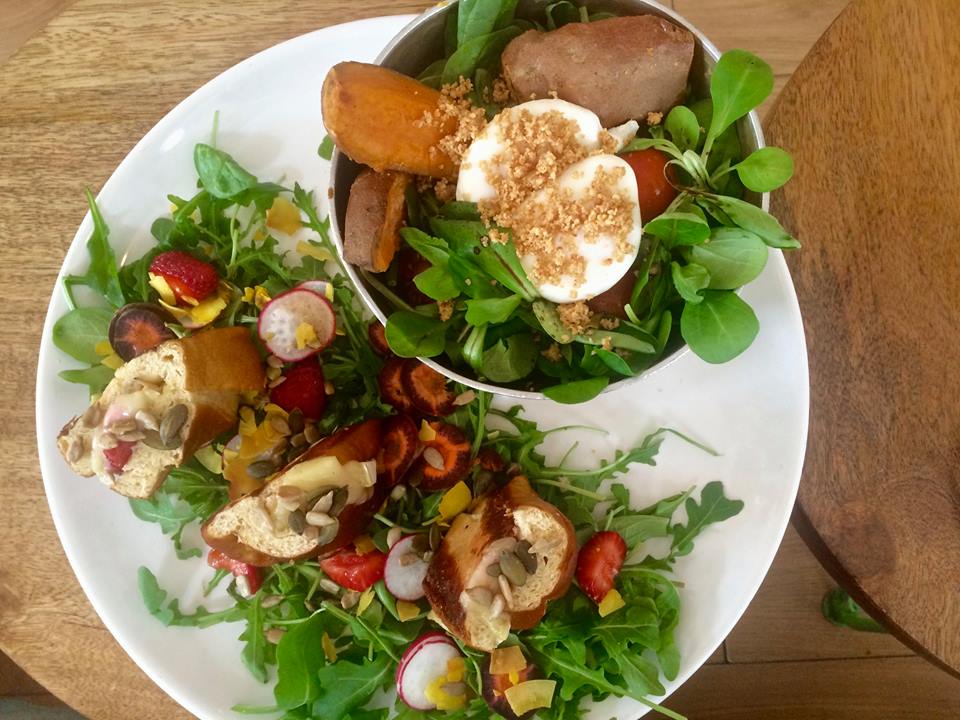 After a particularly filling breakfast, we headed out for a walk towards La Rambla – one of the most picturesque promenades we've seen while traveling. Essentially, it's a stroll from the city center straight to the sea :). We had plans to walk a while but finally succumbed to stopping at a bakery we had been eyeing for weeks. CHÖK has two major locations in Barcelonas city center, both of which are short walks off La Rambla.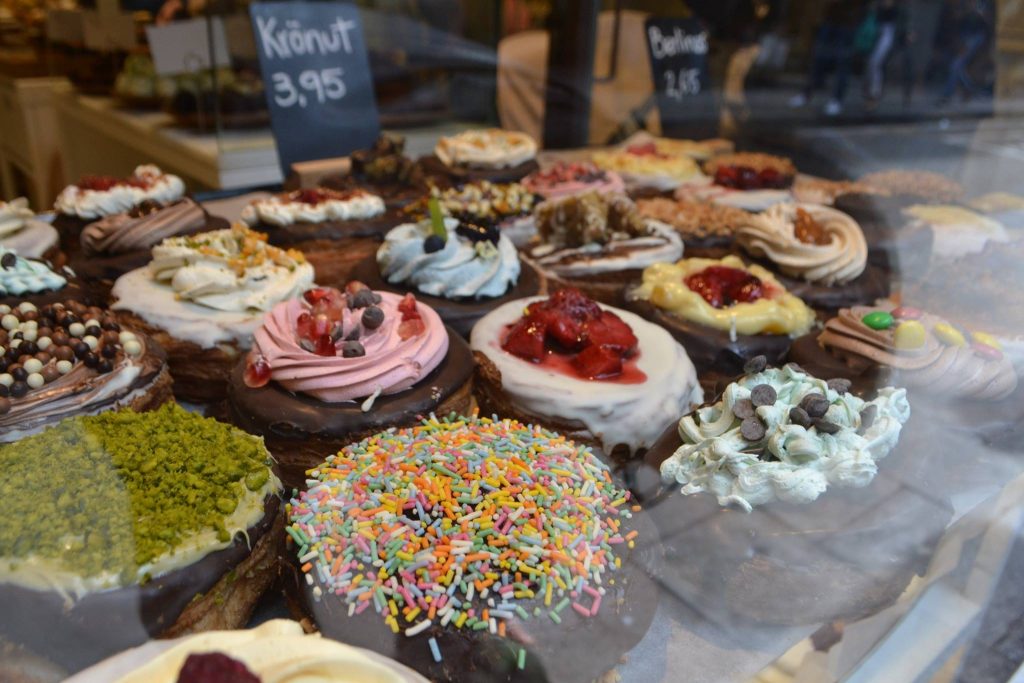 You will undoubtedly be impressed, initially by their mouth watering window displays with every sort of cronut (croissant-donut) combination imaginable – freshly baked that morning (or afternoon), but also by the traditional and funky flavors as well! It was tough to make a decision, but after realizing we'd have to come back to try everything (ha), we wound up grabbing a pistachio filled cruffin (croissant/muffin), a chocolate/oatmeal/lemon meringue cronut (suggestion of an employee there!) and a chocolate covered, chocolate-stuffed cookie on a stick covered in sprinkles!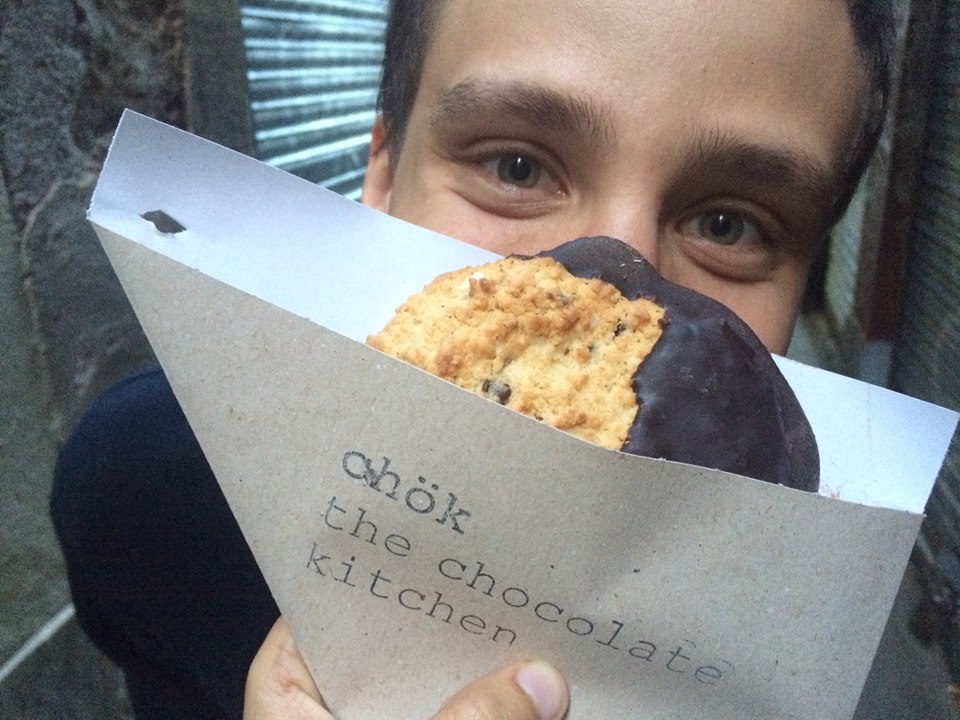 * Two locations for CHÖK in Barcelona:
c / Carme, 3 Barcelona 08001  t: +34 933 042 360
c / Ramelleres, 26 08001 t: +34 936 817 849
We kept our desserts in our bags and began making our way through one of favorite neighborhoods – El Gótico. When we got to the next major road, Via La Laietana, we were inspired to grab a fresh loaf of bread (where everything is baked fresh and they'll also kindly slice it for you!) at Tasta Pa, to save for a mid afternoon picnic.
We picked up some jelly, brie and red wine and we're ready to walk off the rest of our breakfast on the way to take a nap and end the afternoon with an epic picnic spread in the PARC DE LA CIUTADELLA. BEST. DAY. EVER.
If you go, don't forget to bring this myLike list with all the places mentioned! Bookmark and download it for later: