No two sunsets are the same in Lisbon! Every night, the sky's playful colors turn from purple to pink and from pink to blue – with a hit of orange – until the sun goes down. The most relaxing way to end a long day of exploration is gazing at the amazing view, cocktail or Sangria in hand. We did the hard work of testing and curating 15 of Lisbon's finest rooftop bars to find your sunset moment of bliss.
1. Noobai Cafe
Celebrate the beautifully setting sun with a panoramic view over Lisbon's classic old-town houses near Bairro Alto! It is an easy way for you to find a moment of happiness, made even easier with Noobai's classic Sangria in hand!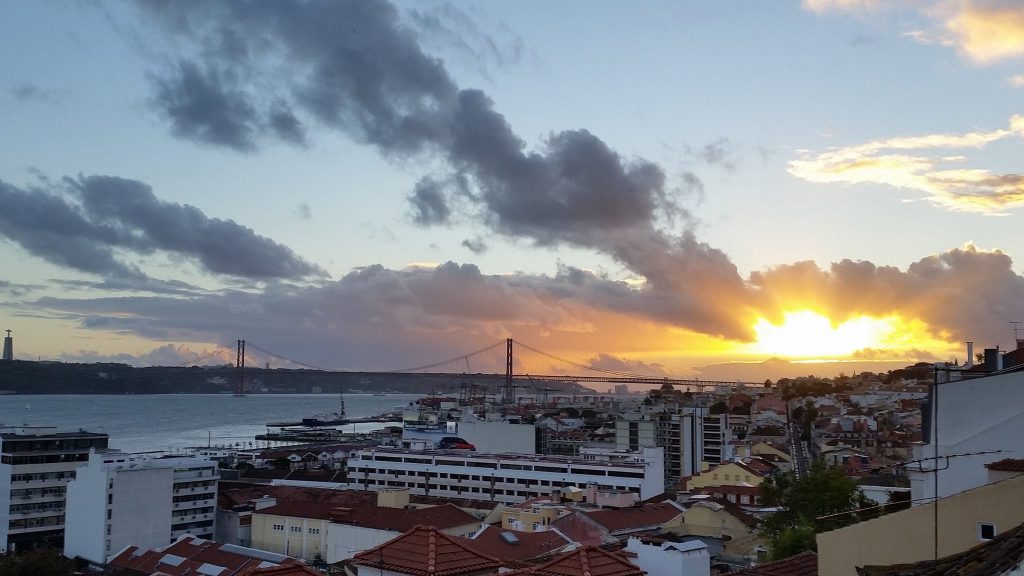 Photo Credit: www.noobaicafe.com
2. Madame Petisca
At the end of the day, let your smartphone rest and instead make the climb to the hilltop view from Madame Petisca. Don't miss their signature tapas and red wine. Bites and a drink is what this hotspot is known for so don't expect more than an unbeatable view and light fare.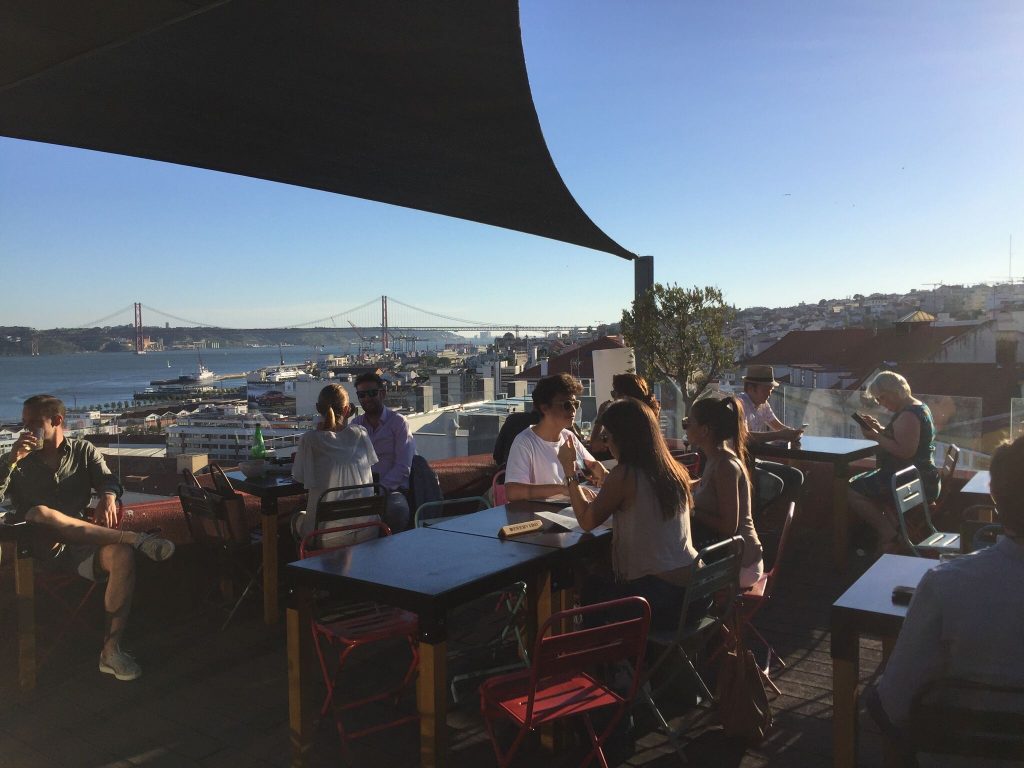 3. Topo Martim Moniz
This bar is the perfect spot to meet friends after work or reunite with your group of fellow travelers. It's a great choice for tasty sunset dinners and evening cocktails.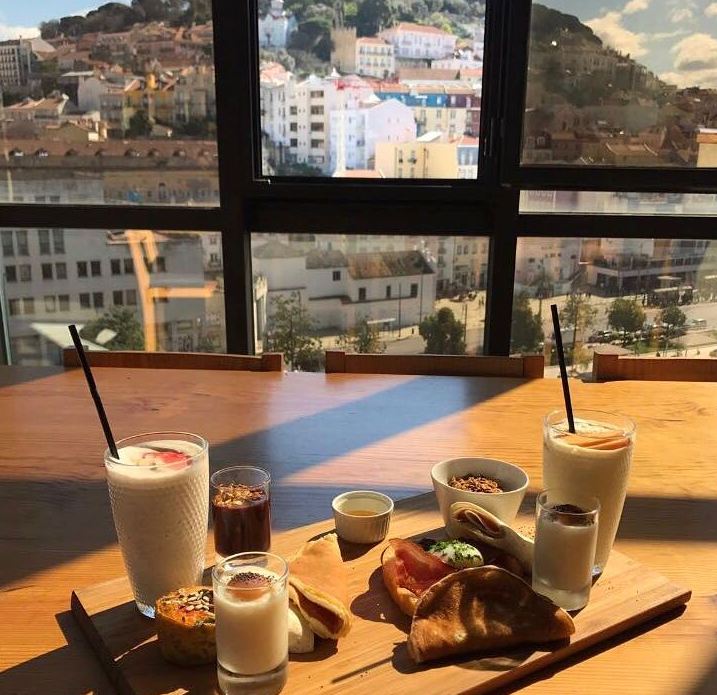 Photo credit: https://www.facebook.com/TOPO
4. Silk Club
If you're exploring the Chiado district (and make sure you do), this rooftop bar is a must. It's on the top floor of the area's highest building and has a luxurious style, complete with a spectacular 270-degree panoramic view over Lisbon. If you have the "World's Finest Clubs" card, you can experience the place at another level: the card grants you access to VIP events and event invites, as well as VIP areas.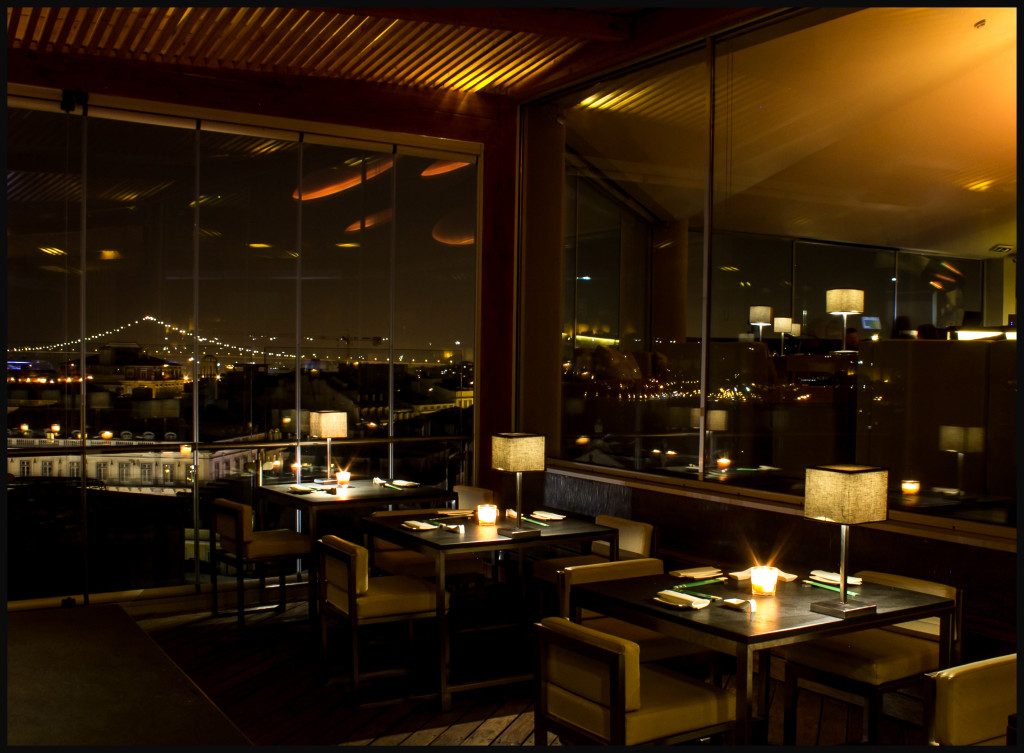 Photo Credit: www.silk-club.com/
5. Rio Maravilha
There's no rooftop with better gastronomic offerings than Rio Maravilha. At the very least, stop by for a coffee by day after discovering the super cool, hipster district, LX Factory or indulge in the fantastic cuisine and catch the sunset over Lisbon's renowned 'Ponte 25 de Abril' bridge!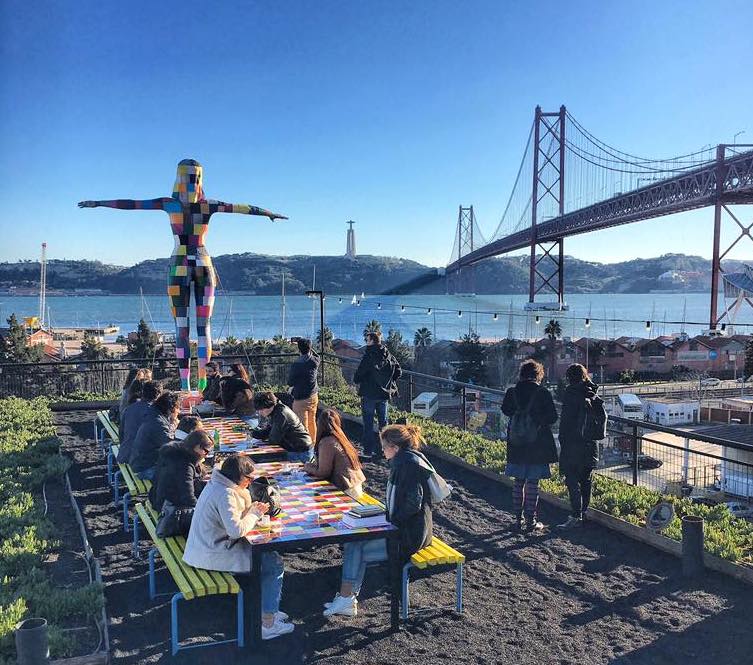 6. Park Bar
The first time I visited Lisbon four years ago, a Portuguese friend of mine took me to Park Bar. As my first ever rooftop bar experience, it was pretty amazing: nice view, amazing cocktails, and tapas – complete with the most amazing sausages I've ever had. Enjoy!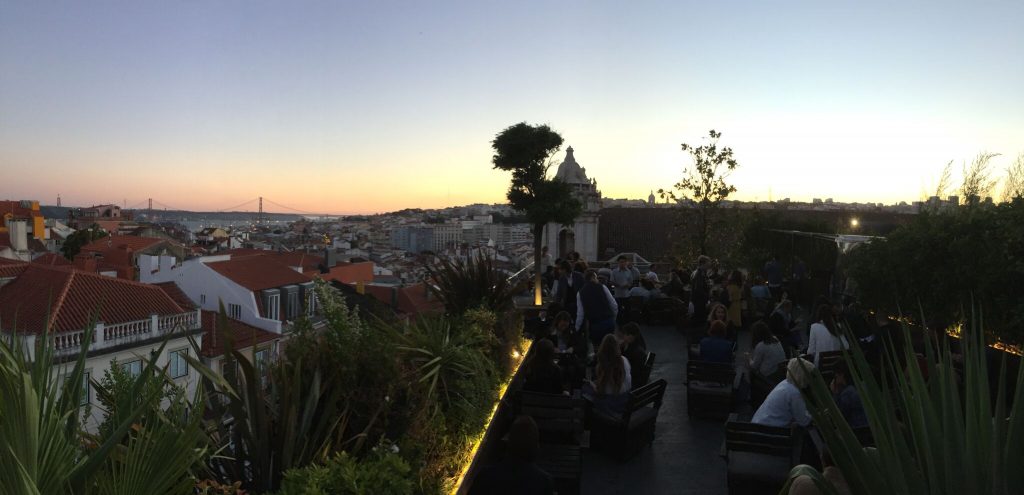 7. Memmo Alfama Hotel

And for a hidden rooftop tip: try Memmo Alfama Hotel for a great wine bar and terrace. You'll love the red outdoor pool that shimmers red because of the red tiles of surrounding houses. If you're tired of old restaurants and want to experience something refreshing and luxurious, this is the spot for you.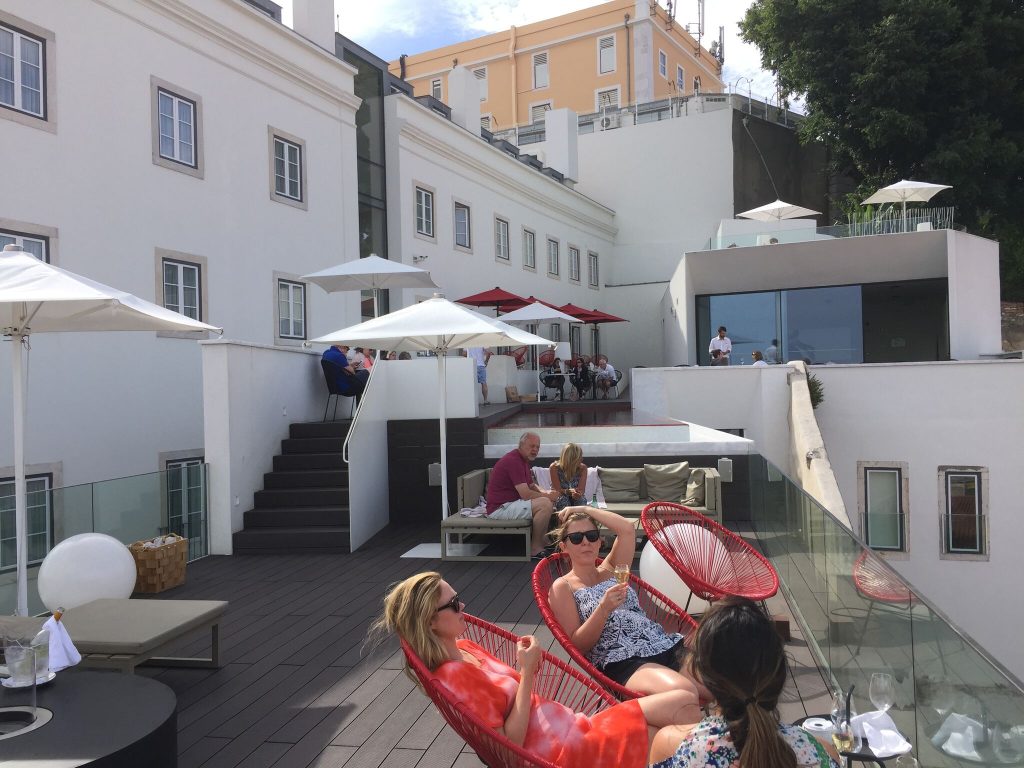 8. TOPO Chiado 
When you're touring Bairro Alto, be sure to walk up to the hill to discover this hidden gem! The view is simply stunning and going with friends is a must on your Lisbon to-do list. This is my favorite 'rooftop bar' in the area, even though it's on top of a hill and not a building.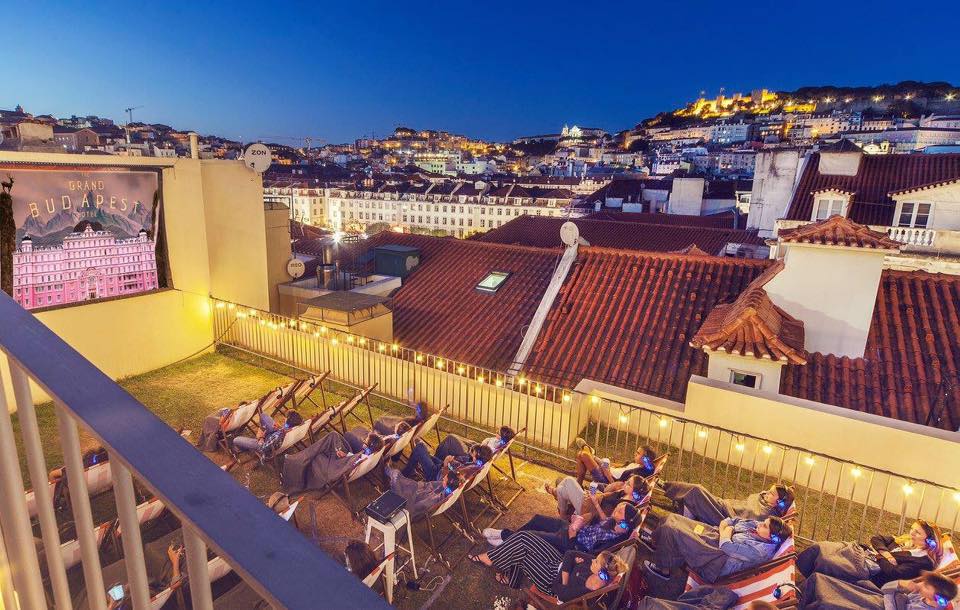 Photo Credit: Facebook/Topo
9. Level Eight Rooftop Bar & Lounge
In Lisbon, when a bar is on the eighth floor, it promises an amazing of the city. This spot is seasonal though, so that means it'll be closed at the end of October. If you're lucky enough to be in Lisbon before then, be sure to sample their 16 distinct cocktails before it's too late!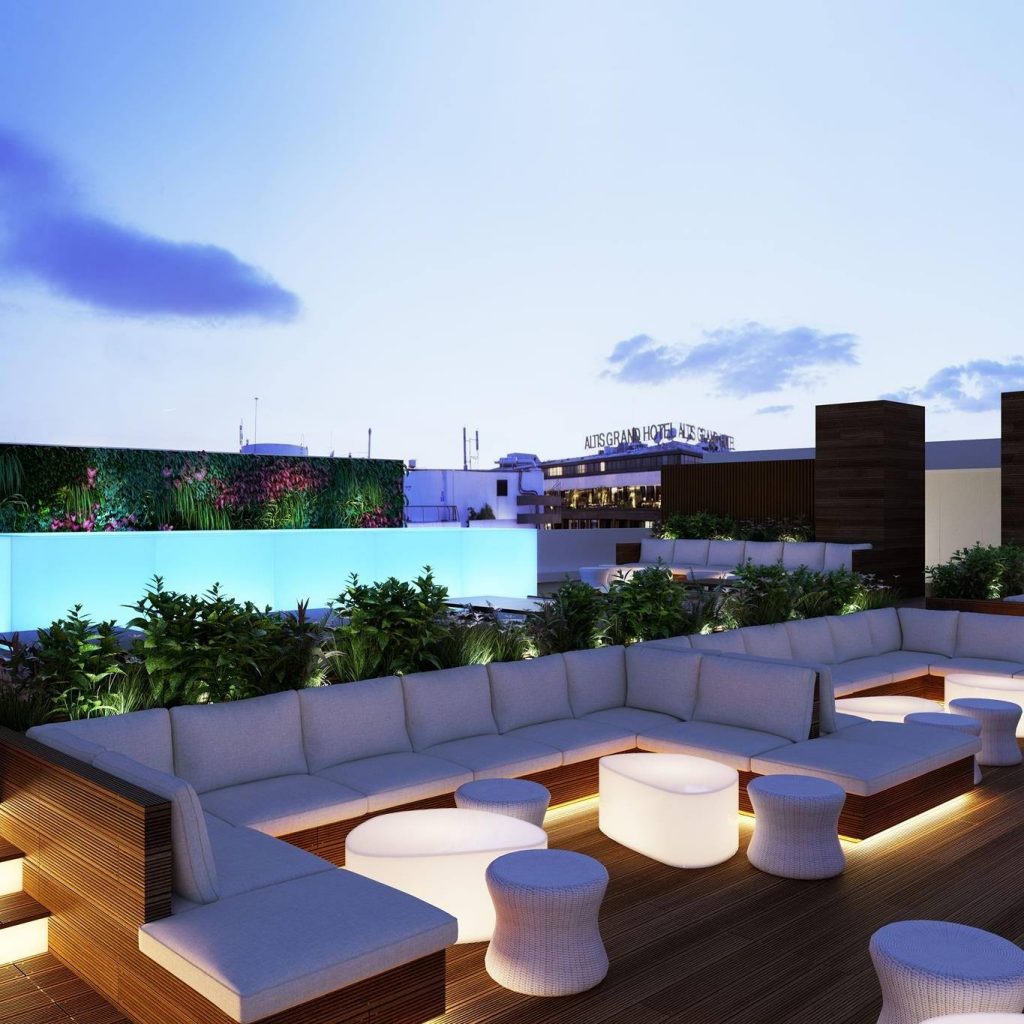 Photo Credit: facebook.com/leveleightbar/
10. Bairro Alto Hotel
If you need to escape the crowds by day in Bairro Alto, this hotel will give you a welcome reprieve. Here, you can refuel via lunch with a view and a well-made cocktail. But beware if you stop by to catch Lisbon's gorgeous sunsets; you'll be joining a crowd as it's one of the more popular places on this list.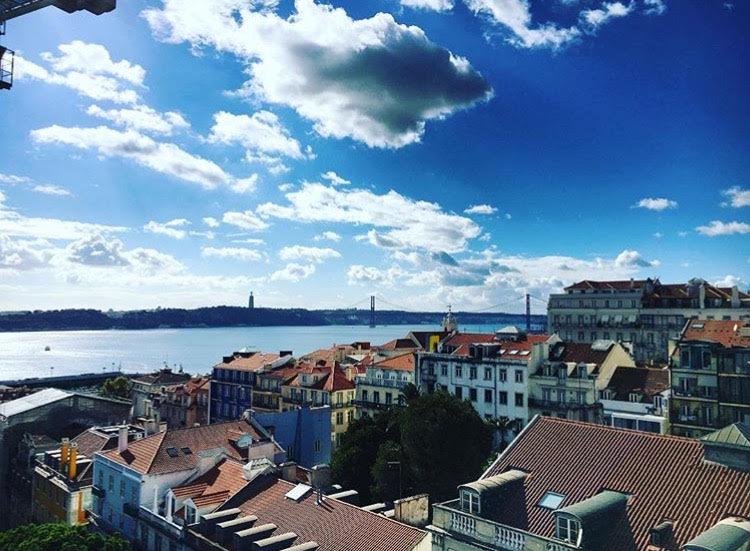 11. Chapitô à Mesa
After introducing you to the Lisbon's Top 10 Rooftop bars, there are still more under the setting sun. Chapitô à Mesa is divided into three concepts: a snack house, a viewpoint terrace, and a restaurant. This is the place for you for authentic Portuguese fare!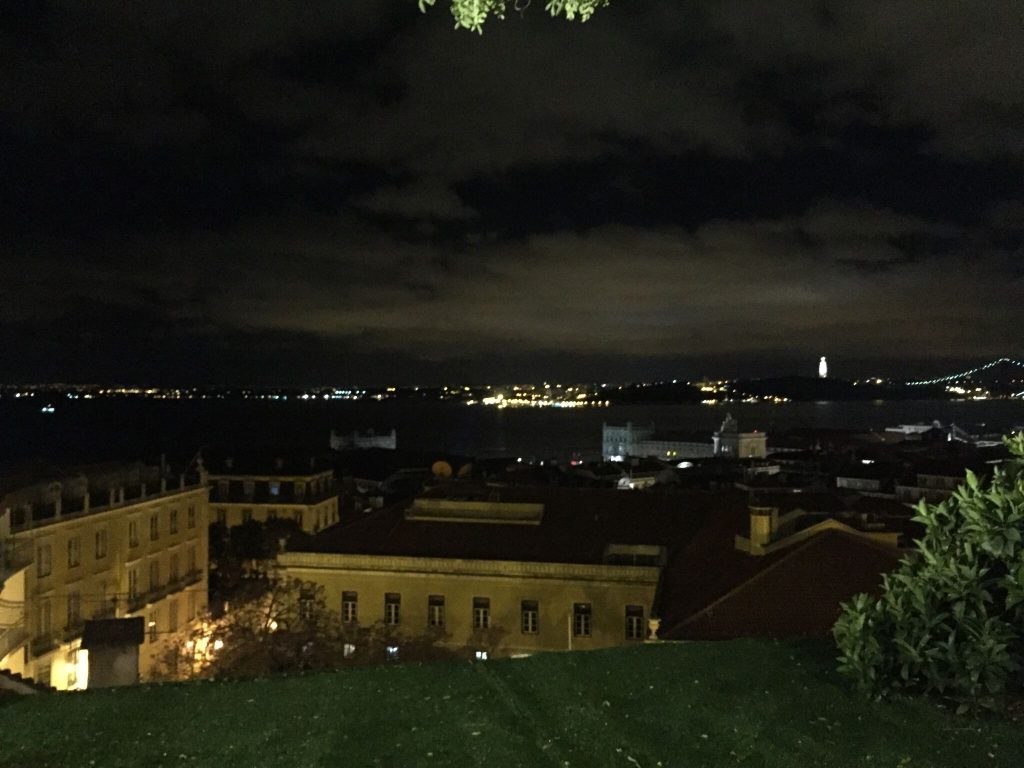 12. Cafe Galeria House of Wonders
If you love artistic buildings, you'll love each floor of the House of Wonders! The name speaks for itself. Vegans can expect some difficulties when it comes to eating out in Lisbon, but House of Wonders provides not only an amazing view but great vegan options too!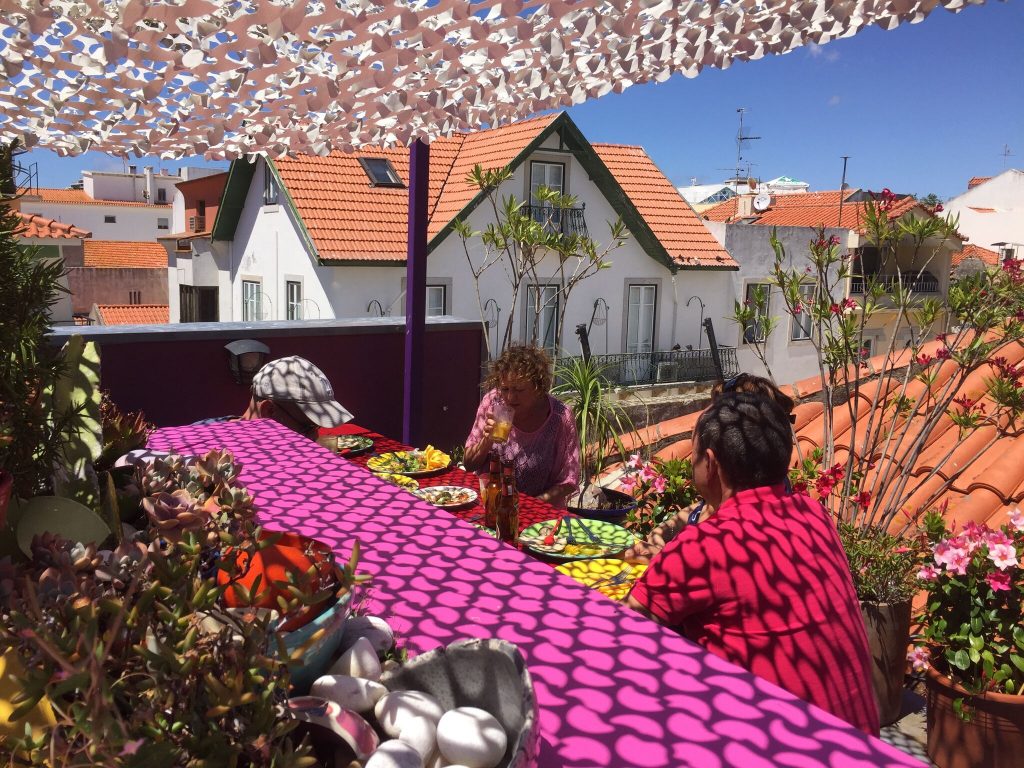 13. The Insólito
It's not just the style of the place that will make you fall in love, but the way they present the food too. Reserve in advance for some magical Portuguese gastronomy!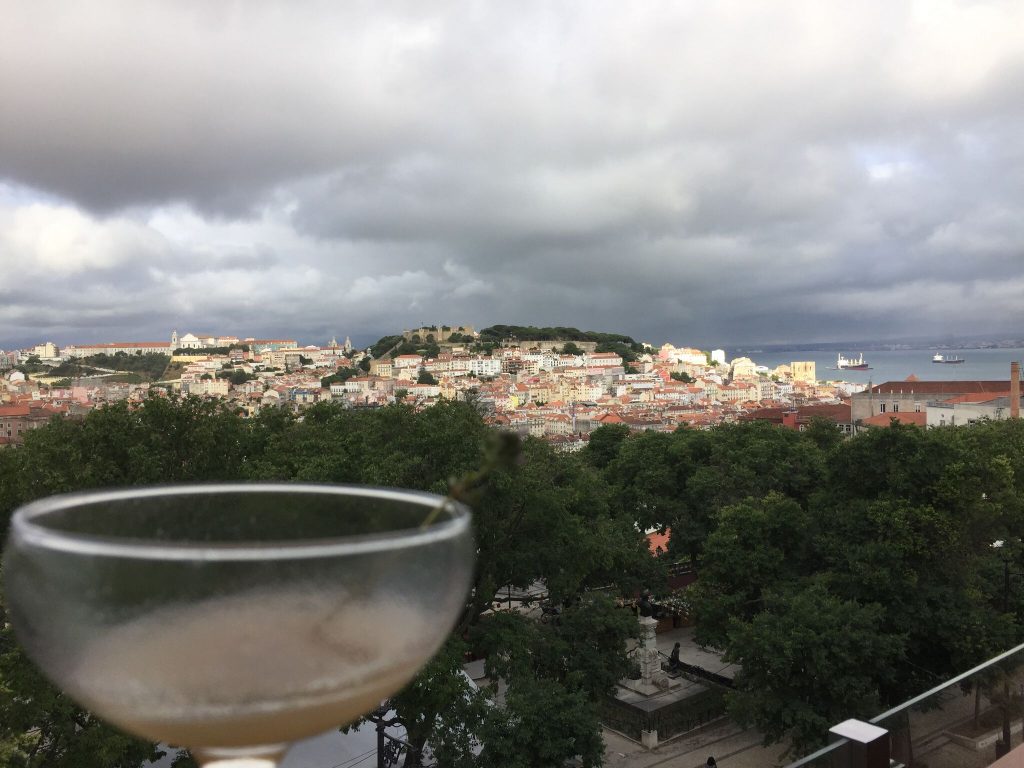 14. Lost in Esplanada Bar
The décor may remind you of India, but the atmosphere couldn't be more cosmopolitan. This is the place for you to enjoy late summer nights with charcuterie plates and drinks.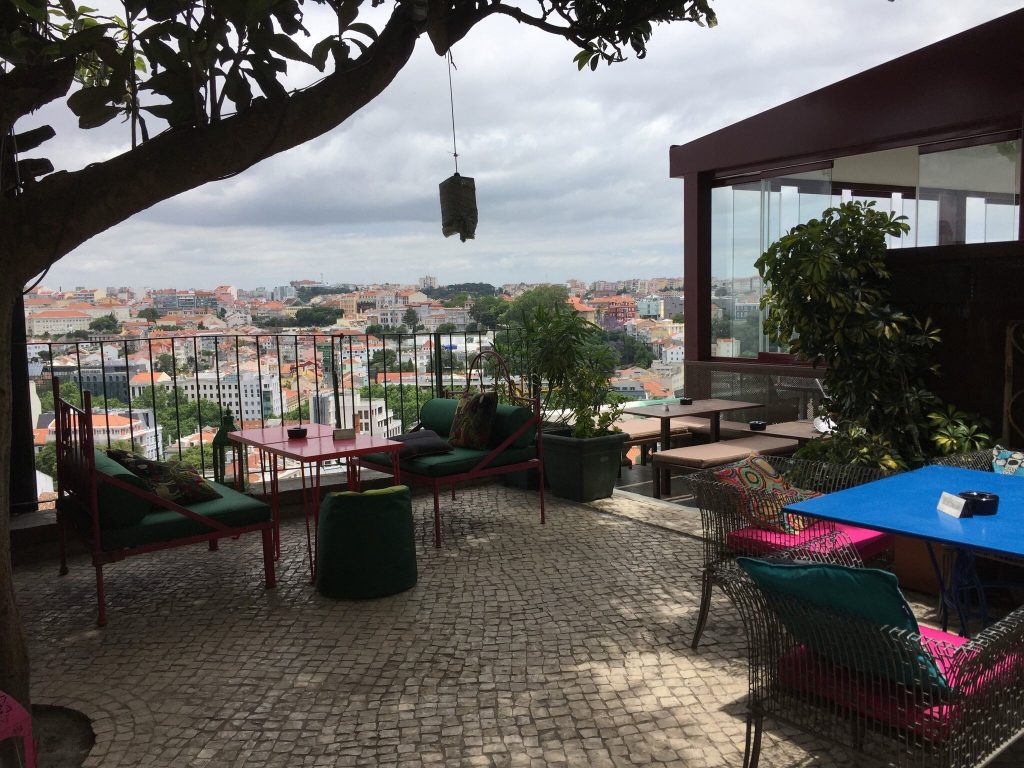 15. La Paparrucha
The prices are high compared to other places on this list but, without a doubt, you get what you pay for. Here, there will not complaints after sampling this food. How perfect to end your last night in Lisbon with a steak and a sunset?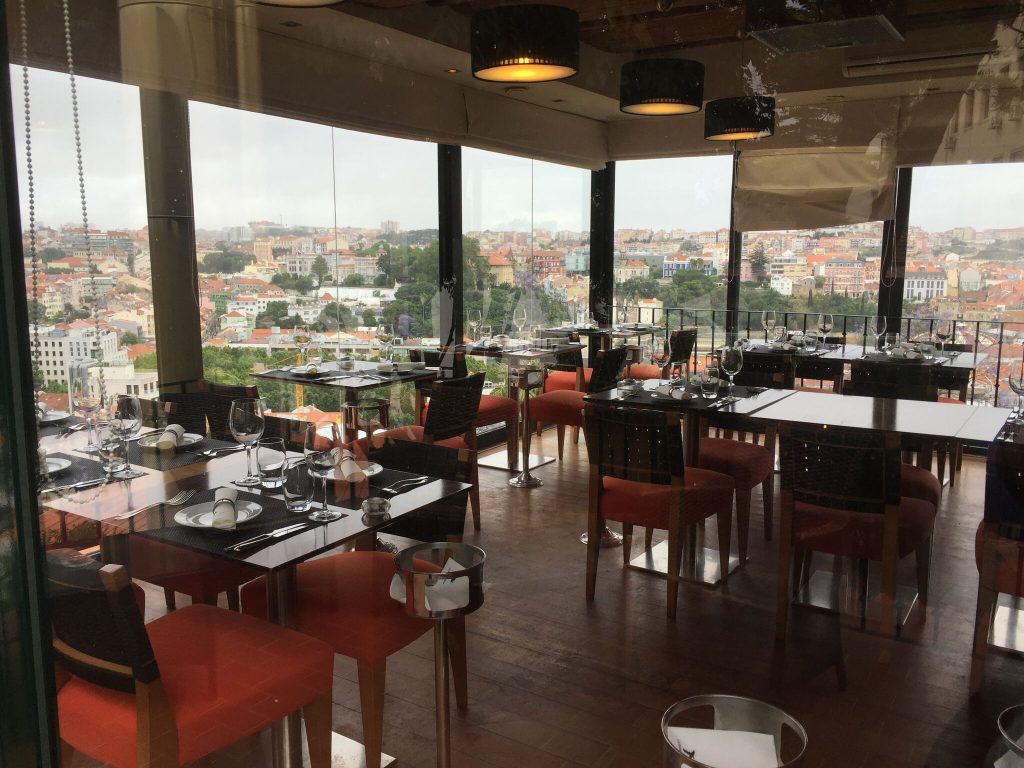 Make sure to check out all of these places when you visit. Save this list for later: