Munich has a new happening! It's called 'The Lovelace'; a place combining a café, bar, meeting spot and cultural and party events, within one well-designed 'pop-up' hotel. But hurry up, as Lovelace is only open for two years; as depicted by the two fingers (not the victory sign) of the giant hand that welcomes you as you enter the impressive building.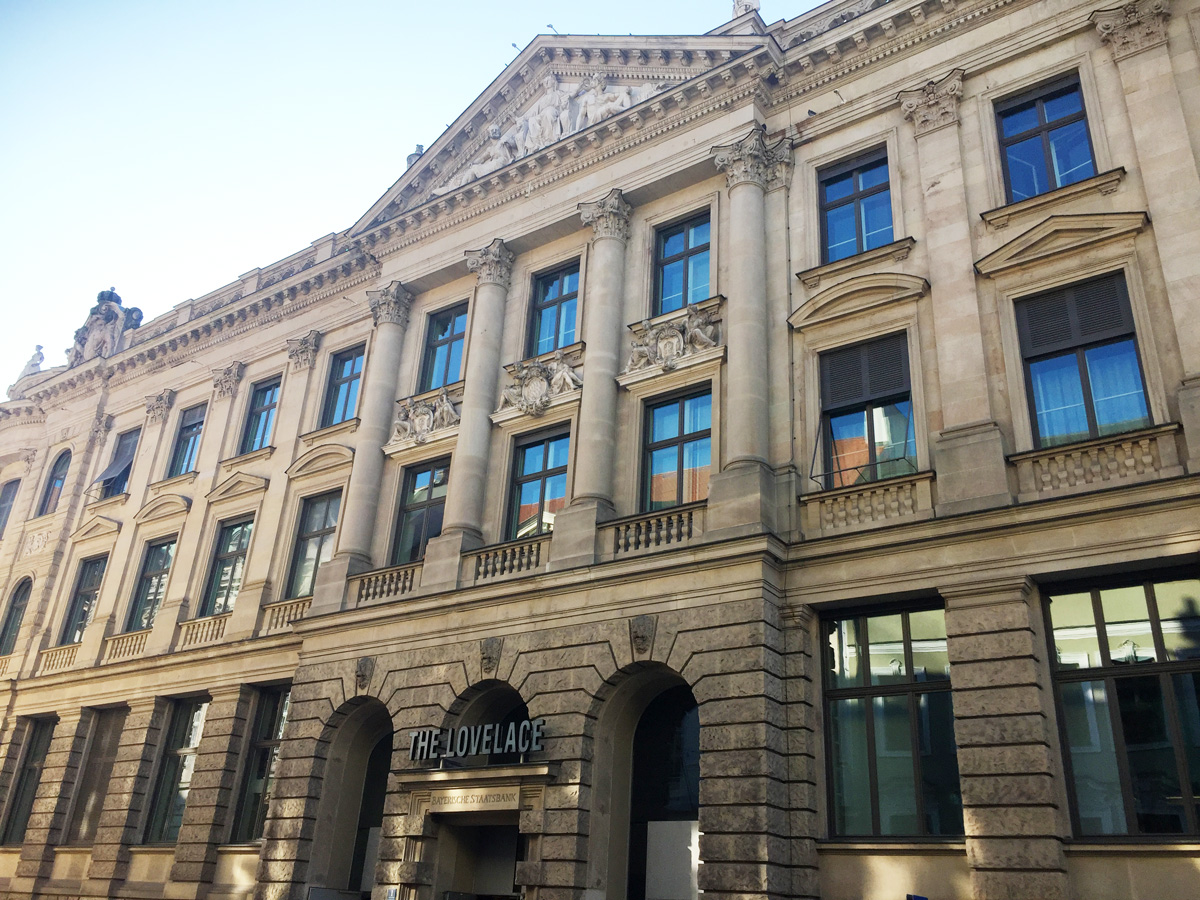 Located inside a former bank right in the center of the city, the Lovelace is spread over three floors and occupies over 3000 sqm, offering 35 very nicely designed hotel rooms with artwork from Florian Süssmayr.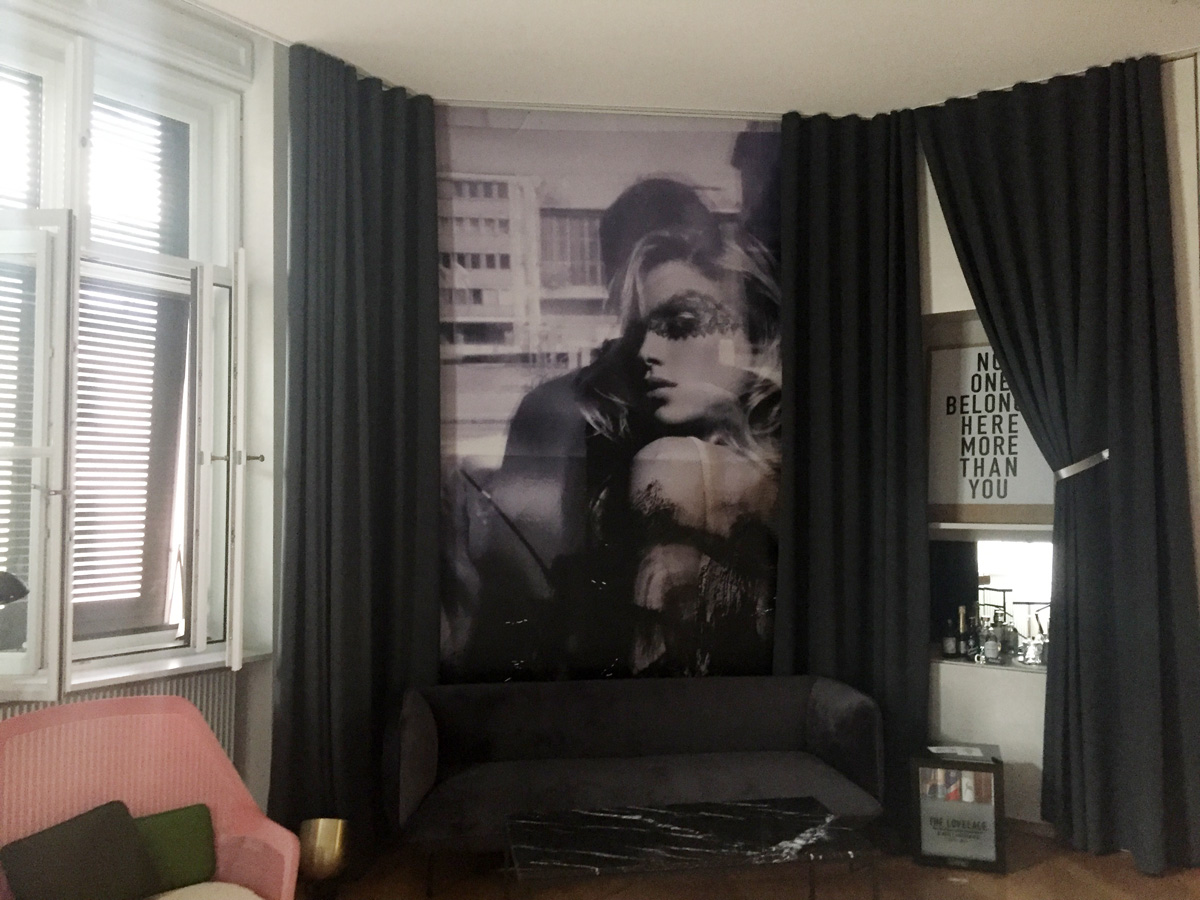 Aside from hotel rooms, the first floor features a large stage and Tyler Brûlé's 'Monocle' café, where you can get international magazines on demand. This open area hosts unusual and interesting public events nearly every day, such as video nights, cultural and political talks, parties, concerts and readings. Check out their Facebook site for more information. Some of the events will make you smile, others will make you think.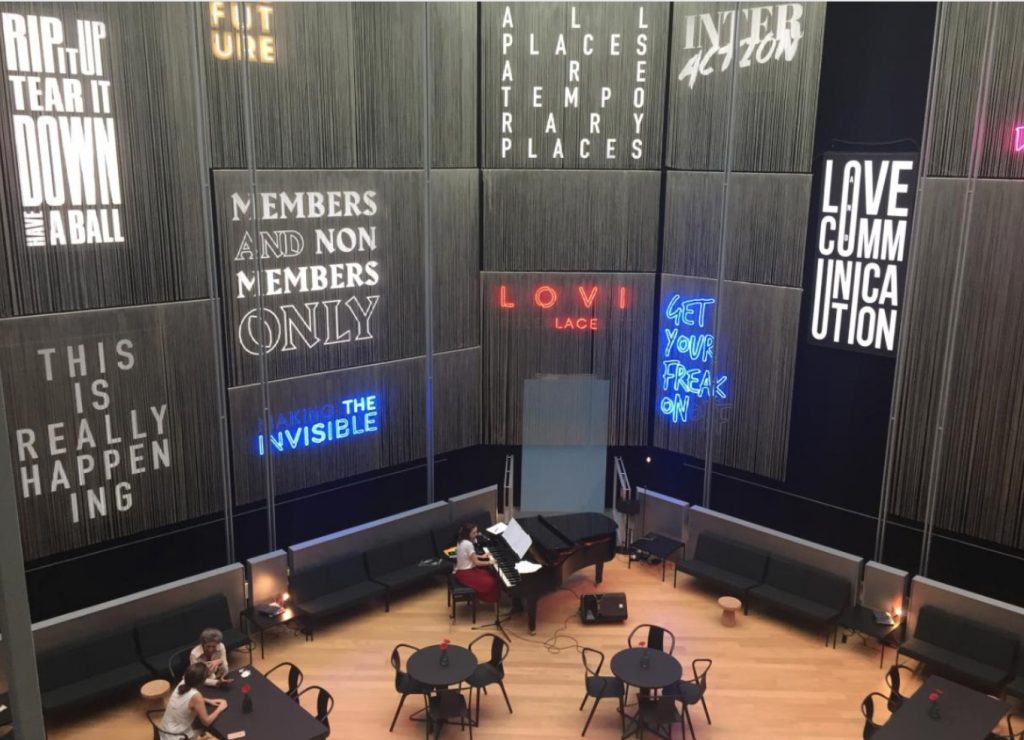 The gallery on the second floor offers you a stunning view over the main area, whilst also holding more hotel rooms, a barber shop and more.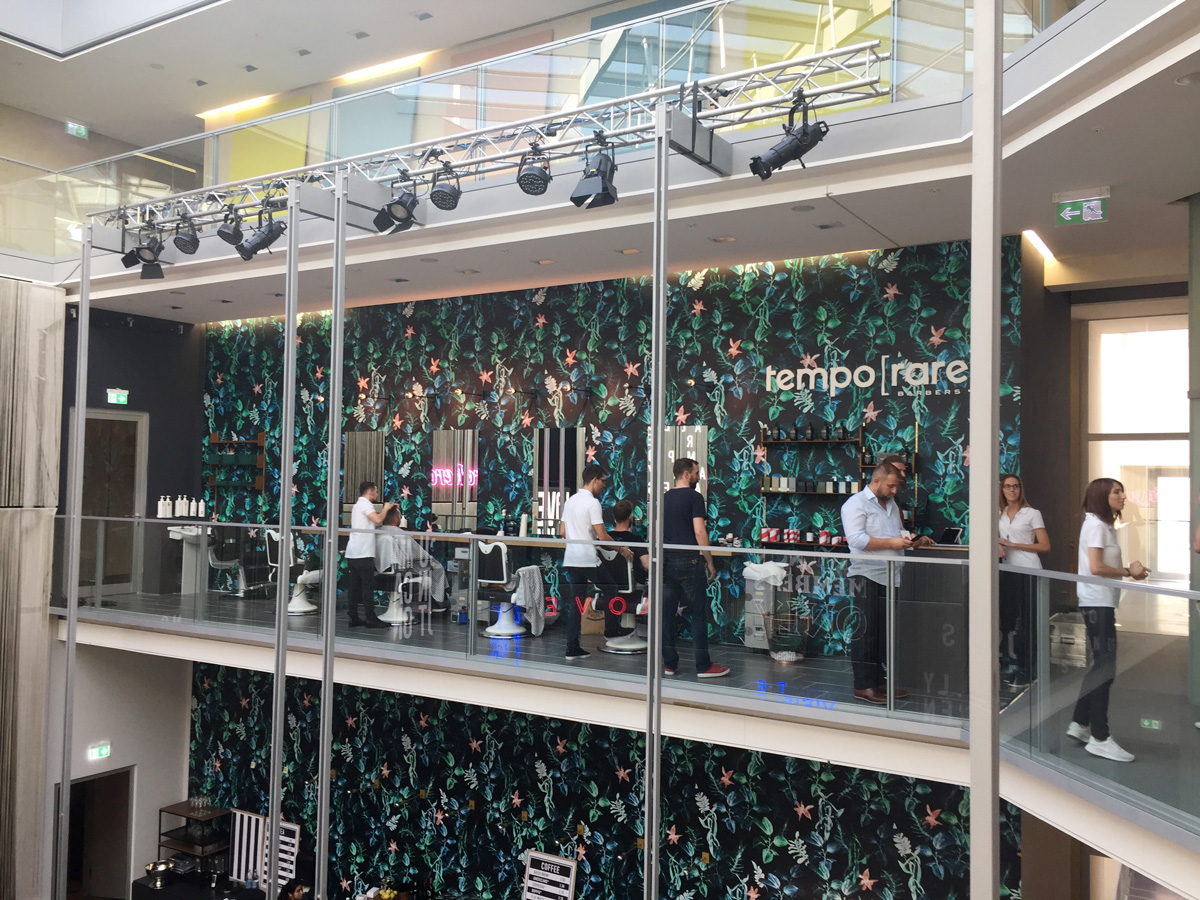 The third floor caters for your hydration needs with three bars and two small but cozy balconies, which belong to the corner bars – excellent for a relaxed sundowner or the start of a night of partying.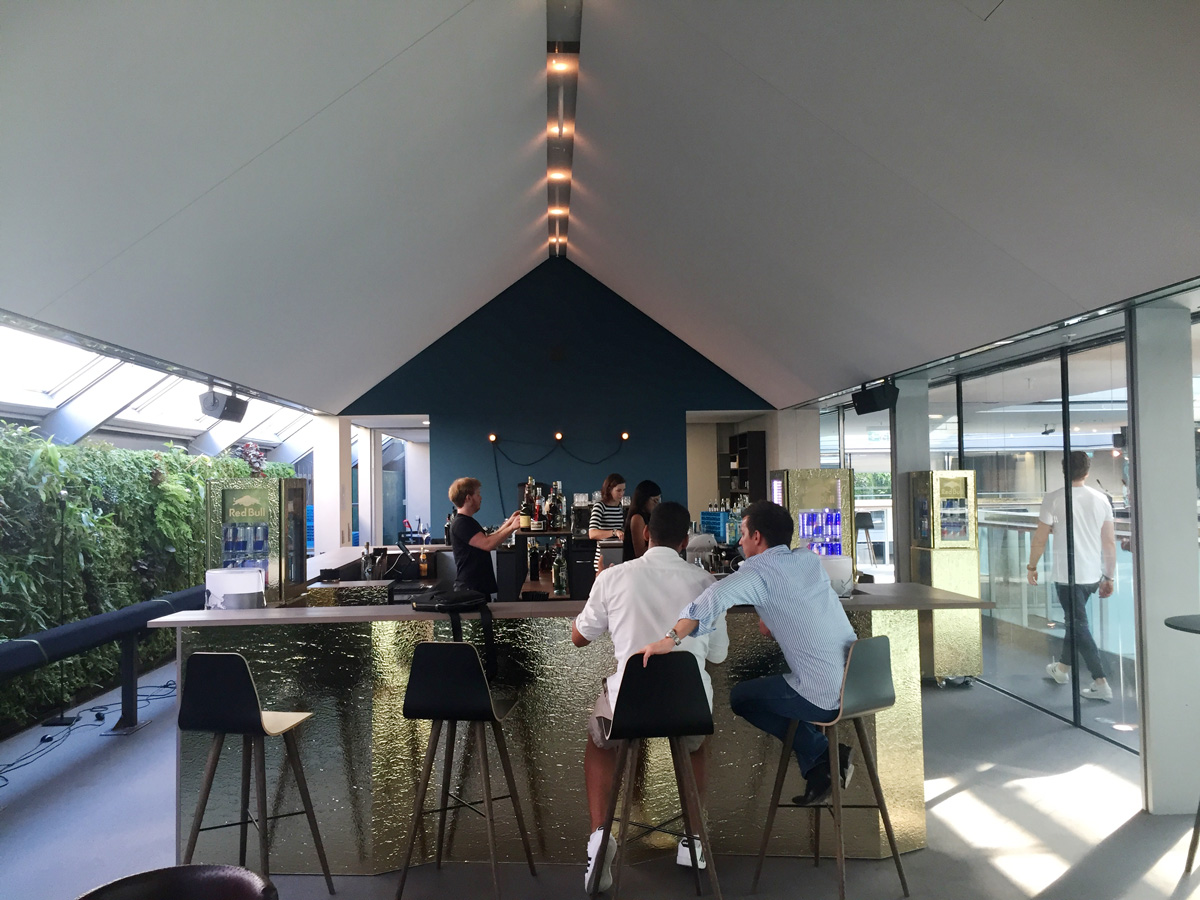 One corner bar offers cocktails based on Fever Trees' excellent mix drinks, whilst the second one focuses on Champagne. The main bar provides you with a traditional range of drinks and areas to relax.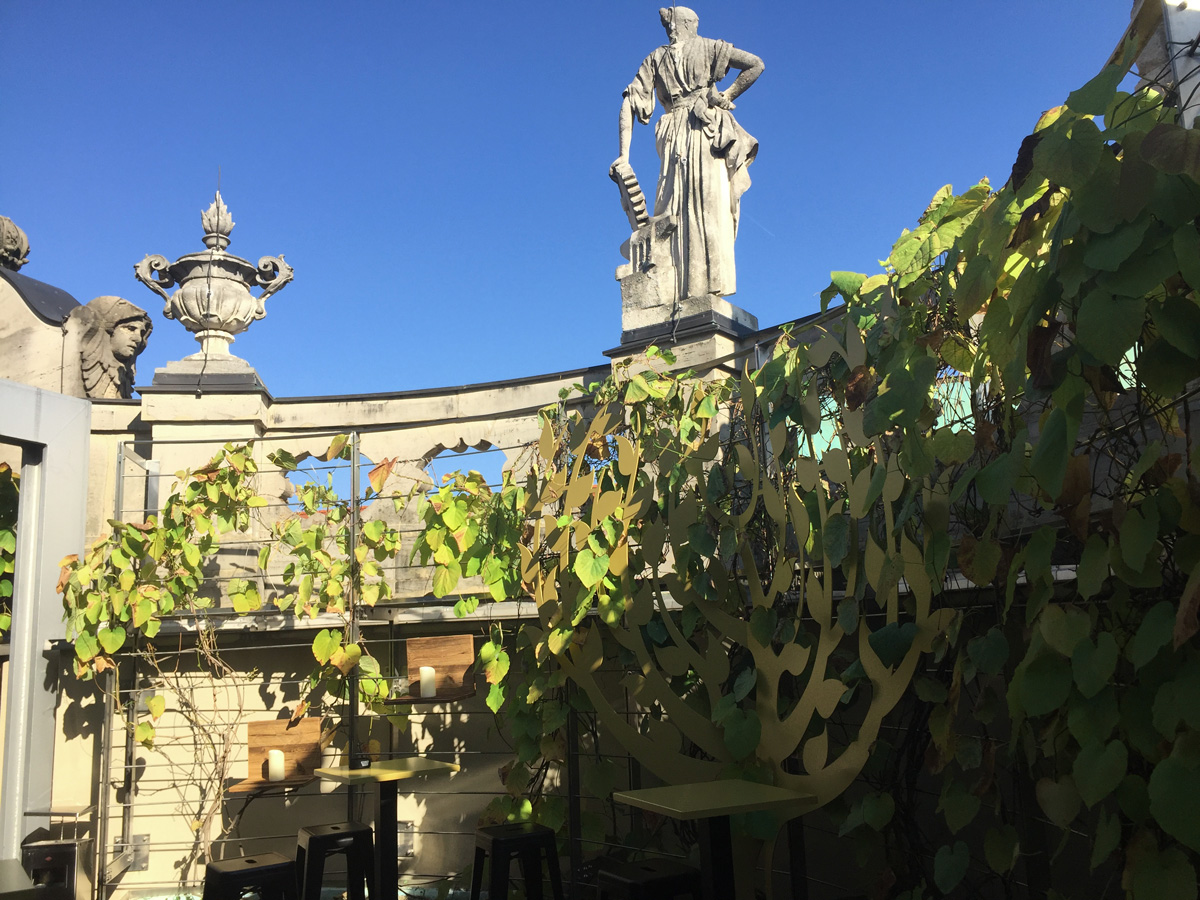 There are even more things in the pipeline, which makes 'The Lovelace' a seriously happening place. Let's look forward to this and support The Lovelace team of Michi Kern, Gregor Wöltje, Alexander Lutz, Lissie Kieser, Cambis Sharegh in this amazing and brave endeavor.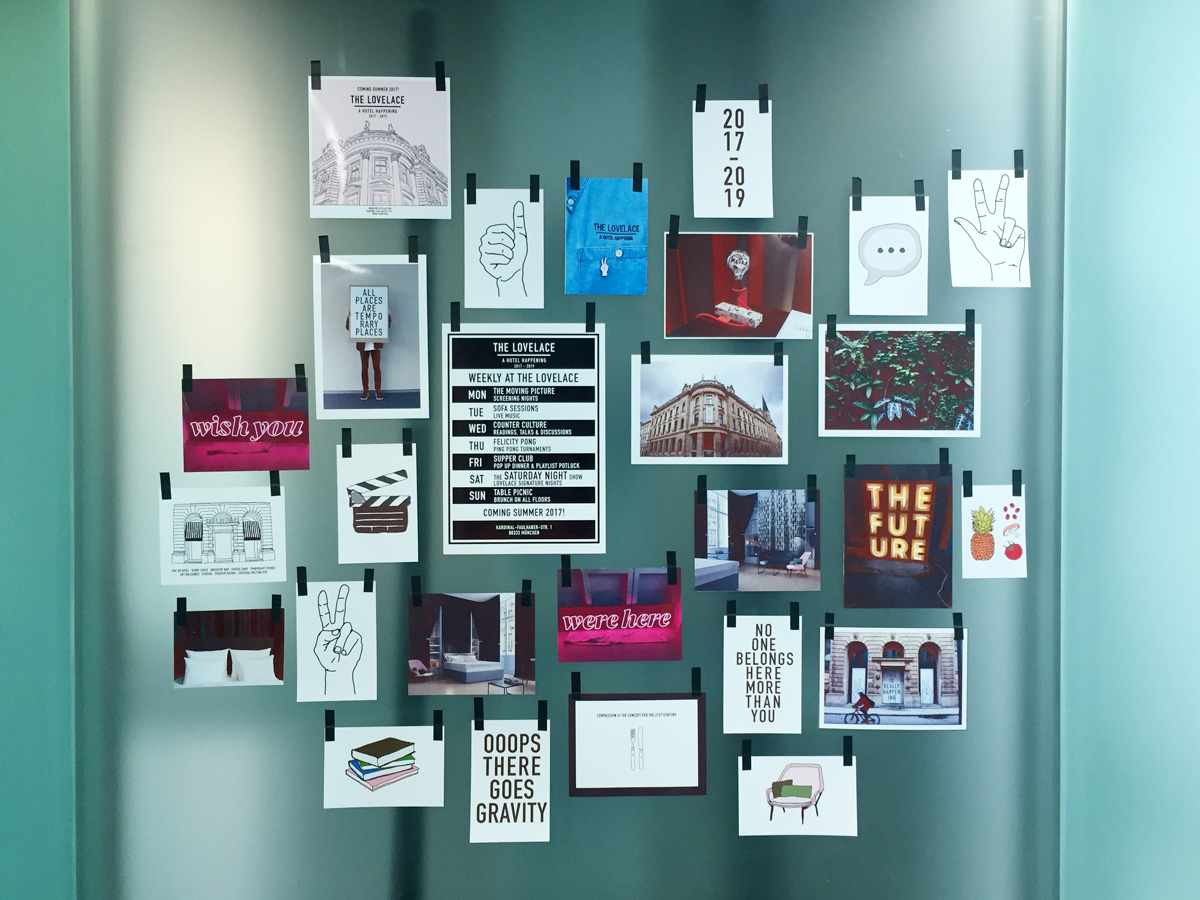 Sign up to their guest list for their official opening party on the 9th of September: opening@thelovelace.com.
Make sure to check out The Lovelace when you visit Germany. Save this spot for later: