Founders Fight Night is a startup pitching competition organised by the Founders Fight Club in Munich. Aiming to be the toughest pitching competition in town it is held in a boxing ring at Boxwerk. Slides, screens or other support material aren't allowed while you pitch and defend your startup against your opponent.
Stage 1
The rules were quite straight forward. One member of a startup had to pitch against the member of another startup.
Round 1: Each founder had 1 minute to present their concept.
Round 2: The concept of the first startup was attacked by the contestant, trying to find the flaws in the concept for 60 seconds. Then the attacked startup had the chance to respond and defend for another minute.
Round 3: As round 2 just for the other startup.
The winner of stage 1 was chosen by the judges.
Since the fight was filmed by the Bayerischer Rundfunk for an upcoming webisode on Startup Bavaria (which also sent 2 of its startups to the pitch fight: Mazel and Shäre-a-Taxi) all pitches had to be in German.
myLike won stage 1 with the help of its mascot 'Supersonic Unicorn' (which was our fight-name by the way) and entered the final after defeating Hoomn, an app that let's you post questions to people in your vicinity.
There were some very aggressive attacks – which was basically asked for due to the nature of the pitch battle. Even startups that were partners didn't treat each other overly gentle. Some contestants were super nervous, but the more experienced ones pitched very confidently.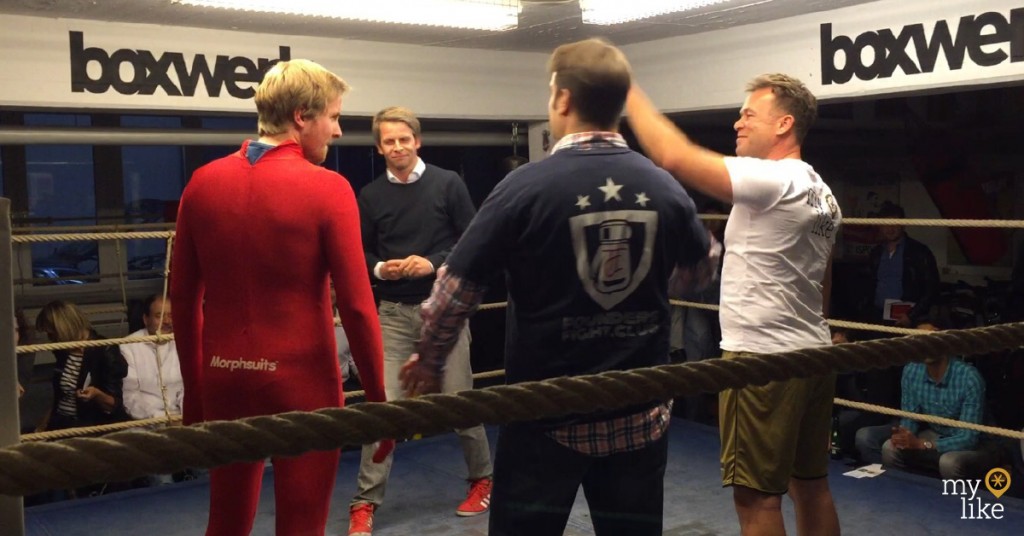 On a side note: between the pitch fights there were actual boxing fights!
Stage 2 & Final
During stage 2, startups (in our case: myLike, Mazel and Mietercasting) were facing three judges in the rope that confronted them with 3 of their concept weaknesses. Each founder had the chance to defend it. After that the audience chose the top three startups from each round.
The judges chose the winner.
Winner
Winner of the night was Grillido – a startup specialized in creating barbecue sausages with higher nutritional value , lower fat and many flavours. Overall Grillido did a great job with their pitches and certainly deserved to win the fight night. Grand prize was an action packed trip to the Austrian Alps valued at €4,000 for the team of the winning startup, sponsored by Mama Thresl.
Second place was given to Sinn Power and third place to dating app Mazel.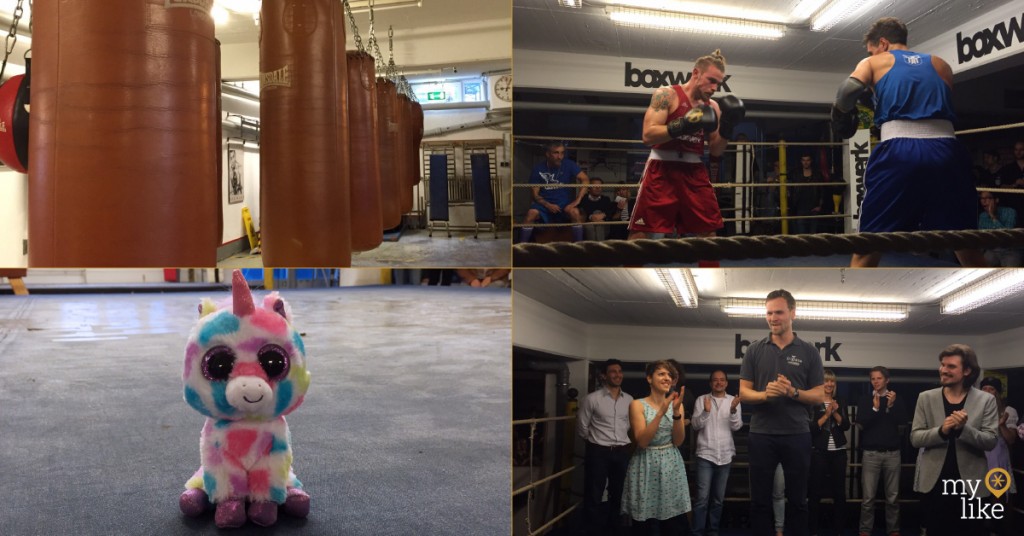 Résumé
Cool location at the Boxwerk boxing club, great concept, a lot of people and a good practice place for young (an not so young) startups.