Isola Bella, which means 'Beautiful Island' in Italian was dedicated to Isabella d'Adda, countess Borromea. It is one of the Borromean Islands, a group of three small islands and two islets (including Isola Bella, Isola Madre, Isola dei Pescatori, Isolino di San Giovanni and Malghera) in the Lago Maggiore in Northern Italy.
The island, which was completely transformed from a rock into a summer palace and surrounding gardens by the Borromean family, was a popular social venue for the European aristocracy. Guests of the island included Napoleon and his wife Joséphine, and Caroline of Brunswick, the Princess of Wales.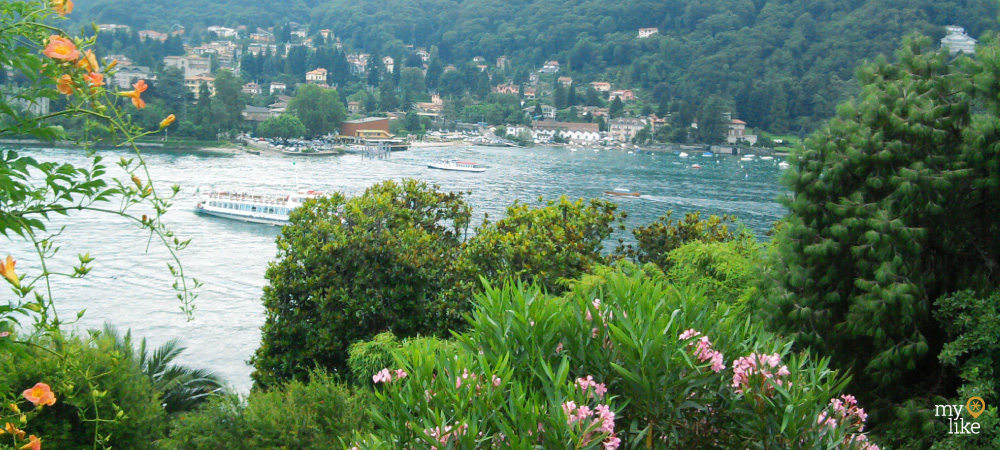 Today the beautiful baroque palace is a main tourist attraction in the region, its sophisticated halls showcase a collection of works by painters such as Luca Giordano, Francesco Zuccarelli, Pieter Mulier, Raffaello, Correggio, Tiziano as well as Flemish tapestries. But the highlight of the palazzo certainly are its six nautically decorated shell grottos underneath the building. A must see!
The palace is surrounded by an Italian Garden or Giardino all'italiana – a gardening style that focuses on symmetry and axial geometry. It is spread across 10 terraces, with beautiful statues, architectural decors and an amphitheater.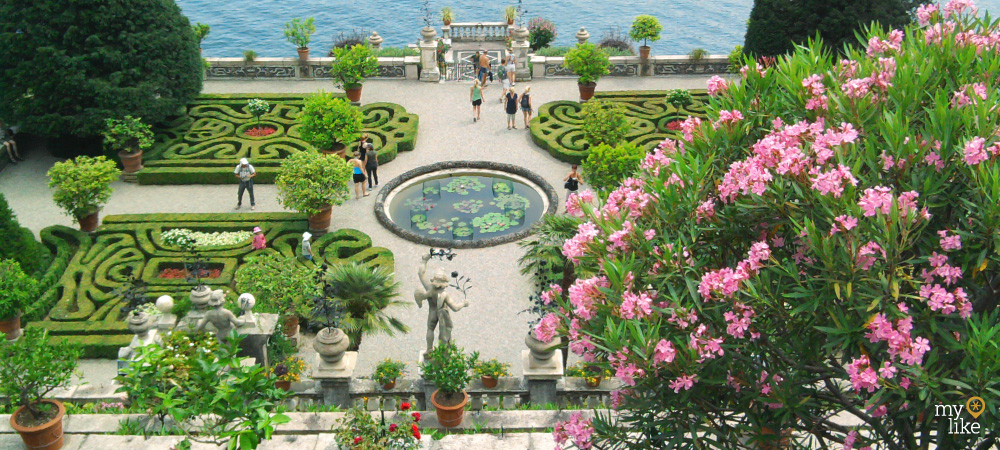 You can reach the island by ferry from Stresa, Laveno, Pallanza and Intra.
*Bonus fact: Isola Bella was also the venue for the 'Final Declaration of the Stresa Conference' (or 'Stresa Front'), signed by Benito Mussolini, Pierre Laval and Ramsay MacDonald in 1935. The aim of the agreement was to reaffirm the Locarno Treaties as well as to resist future attempts by the Germans to change the Treaty of Versailles. Eventually the Stresa Front only upheld 2 months until Britain signed the Anglo-German Naval Agreement with Germany which undermined the Treaty of Versailles.
For more recommendations and insider tips sign up for early access to the myLike app!