No matter if you're an arts and culture lover, more specifically interested in ancient history or just a huge fan of classic performing arts like opera and ballet, you certainly won't be disappointed in Munich.
Having been spoiled by the variety of cultural opportunities in this city for many years now we thought it's time to share our local insider wisdom with everyone fancying to visit Munich. For this list we focused on our favourite museums in Munich, but excluded galleries, art museums and performance art as they deserve to get their own list!
1. Deutsches Museum
It is "the" science and technology museum that you have to visit at least once in your life. It's huge – the biggest science and technology museum in the world actually – and you'll find everything in there, the themes range from power machinery to atoms, astronomy, oceanography, pharmaceutics, robotics, energy technology, the environment and so much more. They also have a "Kid's Kingdom" with several science related activities (there actually is a lot of interactivity throughout the museum).
There are two additional branches of the museum in Munich, one aviation themed and the other one with a focus on land transport. It's just fantastic. We're even positive that people that aren't interested in science will love it, it's just that great. And expensive, but so worth every cent.
Bonus tip: Think well about what you want to see before you visit the museum, as you won't be able to see everything in one day.
2. Glyptothek
This very beautiful museum in classic Greek-Italian architecture with Ionic portico and original Roman and Greek sculptures in the niches of its outer walls, offers a collection of classical ancient Greek and Roman sculptures in its interior as well and is complemented by the State Collections of Antiques across the street. Furthermore there is a very romantic café in its patio.
It is part of the Kunstareal in the city center of Munich, consisting of the Glyptothek, the State Collection of Antiques, Alte Pinakothek, Neue Pinakothek, Pinakothek der Moderne, Lenbachhaus, Museum Brandhorst and the Egyptian Museum.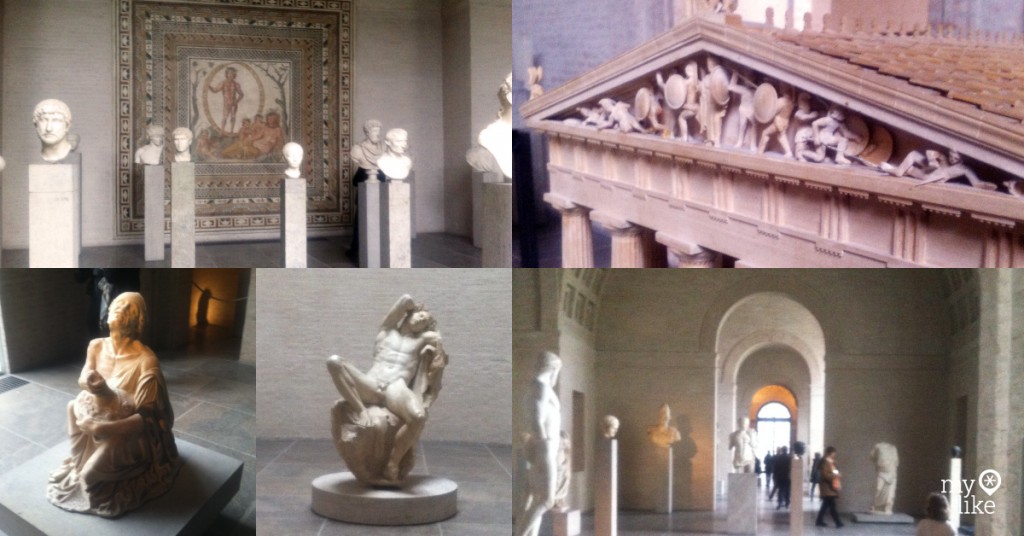 3. State Collection of Antiques
The neo-classical building with Corinthian columns that houses the Staatliche Antikensammlung showcases Greek, Roman and Etruscan art to complement the sculptures of the Glyptothek, located opposite of it.
The museum is especially well known for its collection of antique pottery. Additionally to its permanent exhibitions it also displays special temporary exhibitions with Greek, Roman and Etruscan themes.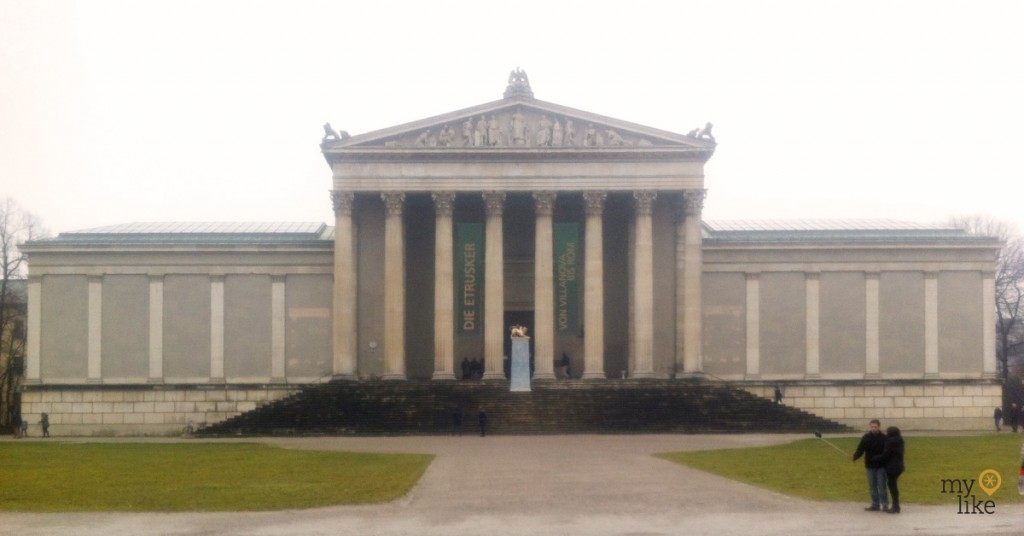 4. State Museum of Egyptian Art
The State Museum of Egyptian Art (in German "Staatliche Sammlung für Ägyptische Kunst") is another museum that belongs to the Kunstareal. It displays ancient Egyptian art from all periods during one permanent exhibition and various special exhibitions.
Some of its most famous objects are the statues of pharaohs Nyuserre Ini, Amenemhat III, Ramses II, Thutmose III and Akhenaten and the sarcophagus lid of queen Sitdjehuti. Apart from Egyptian art it also displays a small fraction of Babylonian and Assyrian objects.
The subterranean building that was inspired by the architecture of ancient Egyptian burial chambers offers about 2200 m² of exhibition space in total.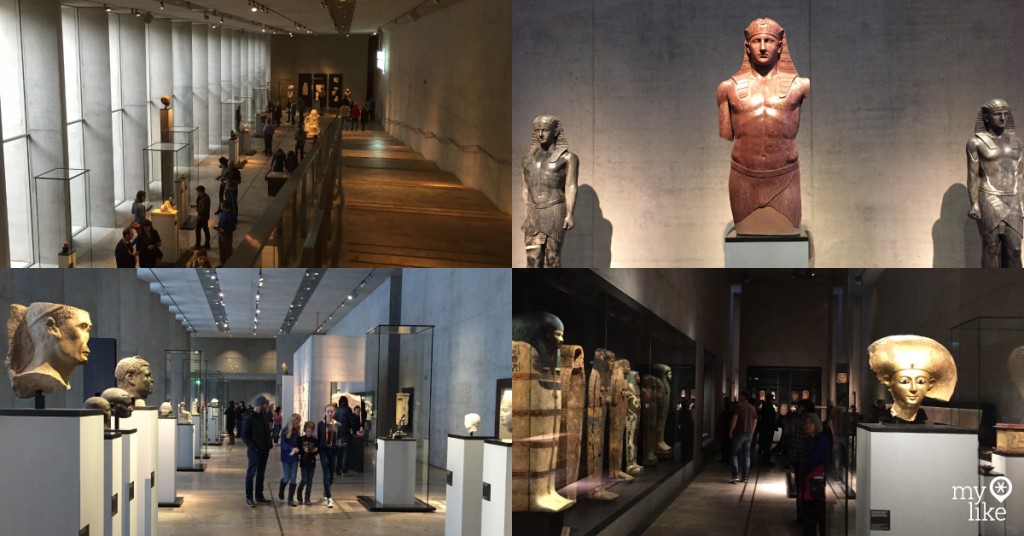 5. Palaeontological and Geological Museum Munich
Right next to the Kunstareal is the little hidden treasure that is the Palaeontological Museum with an adjacent Geological collection (you won't see signs anywhere), both of them are part of the Ludwig-Maximilian University.
The highlights of the plaeontological museum are the specimen of the early bird Archaeopteryx, the Gomphotherium (which is not a Mammut!), the Irish giant deer Megaloceros Giganteus and the skull of a Triceratops.
It's a small but fantastic museum for all those that love dinosaurs and palaeontology, closed on weekends and holidays, but completely free entrance. On top of that your kids will love it.
Attached to it is the Geological Museum with a small collection of rock and mineral samples.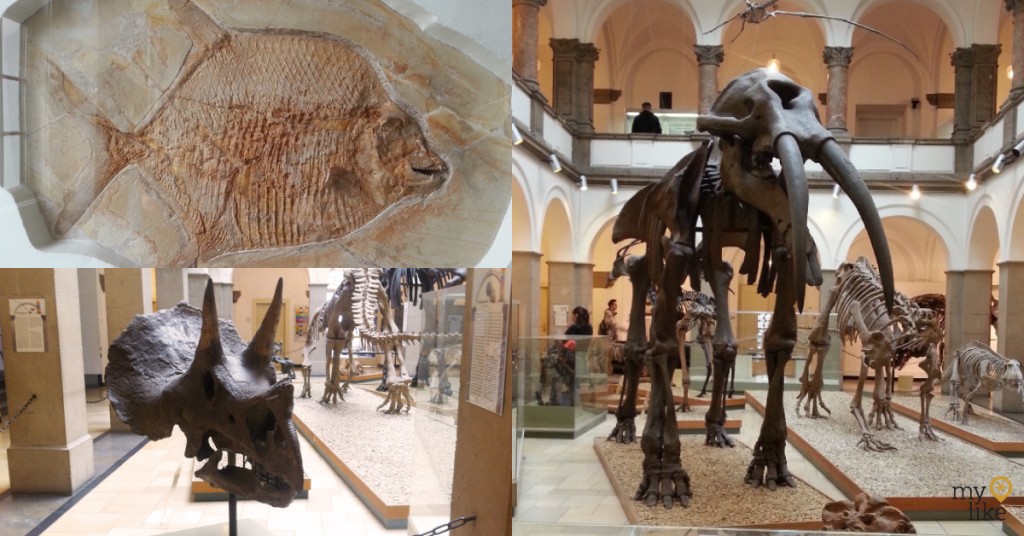 6. Museum Mensch & Natur
Mensch & Natur (Man and Nature) is an excellent natural science museum and part of the Nymphenburg Palace. Especially kids will enjoy it a lot.
There are interactive and very educative sections about the history of Earth, dinosaurs, crystals, life science, neuroscience and more. It is more focused on teaching and entertaining kids, but most adults get a lot out of it as well. I mean, there's a Mosasaurier in the entrance, what more could you ask for?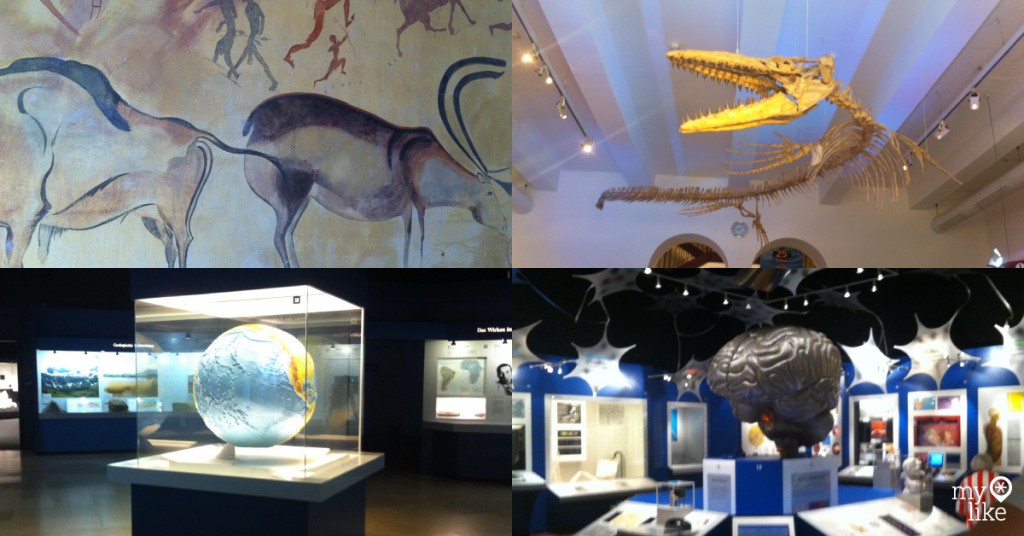 7. BMW World & Museum
This piece is written by someone who's not the least bit interested in cars and can't hardly distinguish one type of the other, so it says a lot when I say it's a great museum and that you really shouldn't miss it. It never fails to impress with its wonderful architecture, its also very informative and yes, it's absolutely enjoyable to see all those cars. So, if you are in Munich go there! No matter if you like cars or not.
BMW World is already nice and free of charge, but it's only a small part of the exhibition, while the actual BMW Museum is quite expensive but also very much worth it. If you get a chance to book a tour, do it and keep the whole day free for the visit because it's huge.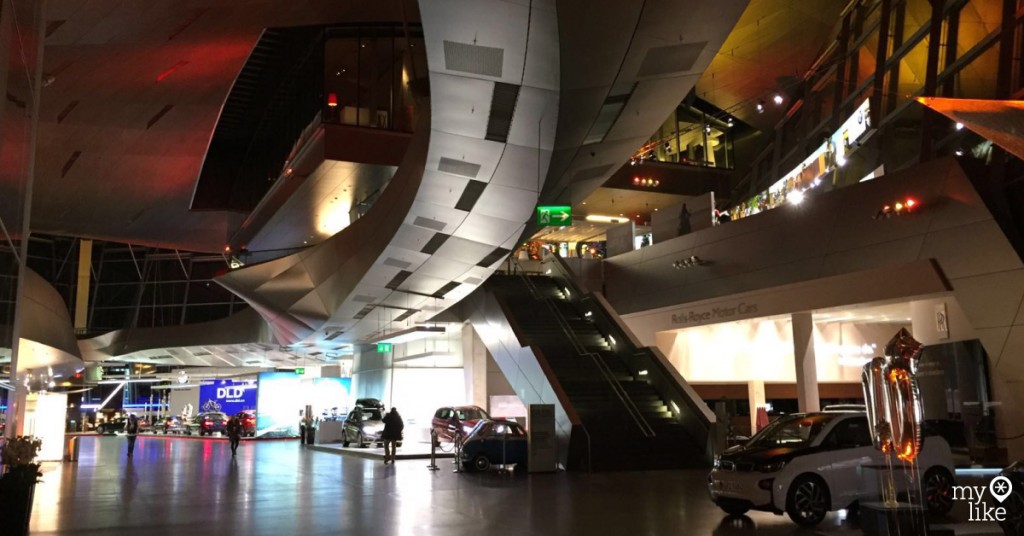 8. Museum Five Continents
Museum Five Continents (or Museum Fünf Kontinente), formerly known as Bavarian State Museum of Ethnology (Staatliches Museum für Völkerkunde), displays a range of non-European art from North and South America, Africa, South and East Asia, Oceania and the Islamic Orient.
Even though it's located in the Maximilian street in the center of the city it's less well known than the museums in the Kunstareal, which is a shame as it is a great museum showcasing a very nice and diverse collection. Maybe a bit old-school and changing the name might not have helped in decreasing confusion, but absolutely worth a visit.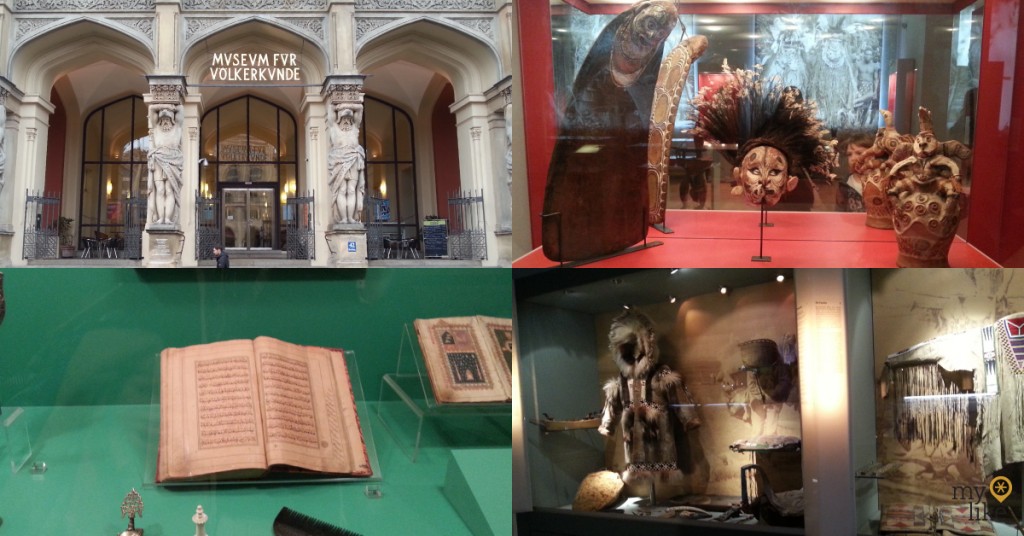 9. Rock Museum
Munich's own Rock Museum is located on the visitor platform atop the Olympic Tower and calls itself the highest Rock Museum in the World.
On display are signed guitars, pictures, backstage passes and rare tickets from nostalgic "Oldies" but also from newer stars. Apart from the exhibition they also organize events like concerts, parties and readings.
Trying to become Europe's biggest Rock Museum they're currently only showcasing 1% of their collection (because there's just not more available space).
10. Toy Museum
There's a small Toy Museum in a tower of the old town hall that most people don't know about. The funny thing about it is, that it's completely on display (it's the tower with the arc beneath it that leads to Marienplatz). In case you were in Munich before you probably passed the entrance many times without noticing it. It's basically hidden in front of your eyes.
The museum owns a collection of old toys from Europe and America, like dolls, stuffed toys and creations from toy maker Hausser-Elastolin. They are on display in small rustic rooms on 4 floors and provide the museum with a very unique nostalgic touch. Apart from the really old toys they also have references to newer ones, like the first Barbie doll from 1959
If you plan to visit museums in Munich then do it on a Sunday as most of the museums in Munich only charge 1 Euro per adult and nothing for children on Sundays.