Valentine's Day is around the corner and we were thinking about the ways in which people usually celebrate: A box of chocolates, a dozen roses, a romantic movie, a beautiful dinner at a select restaurant. They're all lovely choices but what if you could go that extra mile? What would you do or where would you take your Valentine?
1. Sky High Dining
Going to a romantic restaurant, with candles and dimmed lighting is perfectly nice but what if your view was a little more, shall we say, elevated? Imagine being seated at a floating table in the sky with a famous chef behind the grill, preparing a meal for you and a select number of guests.
This year, you can head to Mexico for Dinner in the Sky experience but there are events all around the world, year round. Originally conceived to grant the wish of a little Belgian boy who wanted to dine in the clouds, the concept has taken off and can now be found in 45 countries around the world.
Better yet, why not consider a wedding in the sky? There is no way you will ever forget your anniversary after that!
2. Cool Down for the Night
Romance is hot but you can keep the temperature in check by opting for a night in an ice hotel. The original Ice Hotel in Sweden is a glorious frozen getaway with deluxe suite options that include a heated bathroom and sauna, for when you need a little warm up. Watch the sky light up with Northern Lights as you sip champagne while snuggling under cozy blankets.
Ice hotels are becoming de rigueur and can be found in other locations around the world, including Quebec City, Canada or experience a night in a glass igloo in the Kakslauttanen Arctic Resort.
If a whole night on ice isn't your style, you can also visit an Ice Bar, with locations including Stockholm and London!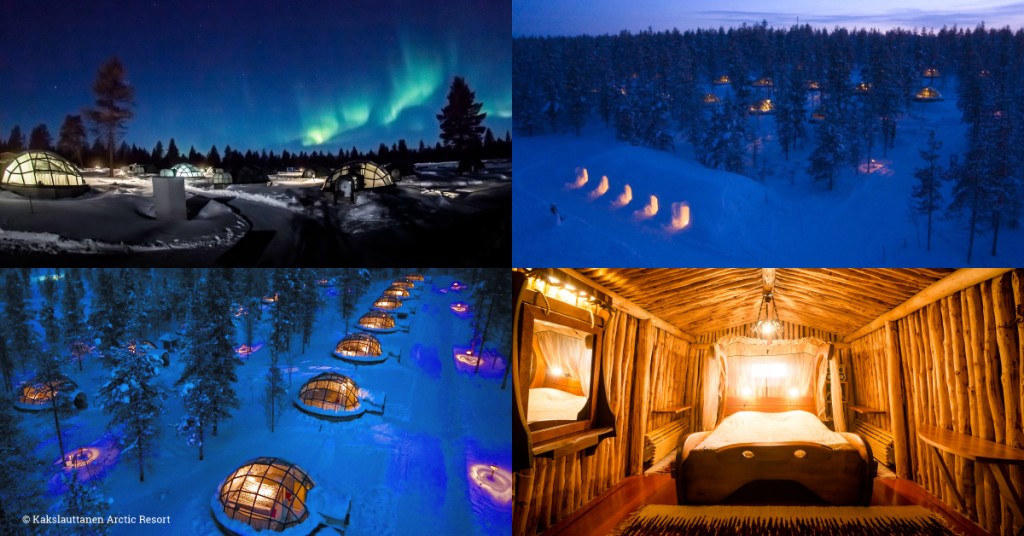 3. Is Visiting the Four Corners of the Earth on Your Bucket List?
Then one option that you cannot miss is the Fogo Island Inn, on the edge of the North Atlantic off the coast of Newfoundland, Canada. It's wild and luxurious in the same breath, a step at the edge of the world as you know it. A place so remote that it boasts seven seasons, a place where you can watch caribou go by or just marvel at the waves of the North Atlantic from the warmth of the inn.
The inn itself is over 43,000 square feet of elegance perched on stilts and boasting views of the wild waters and lands that surround it. A rough and untouched island to explore on foot, ski or skidoo.
4. Living in a Book
Does the love of your life have a bookish tendency? Perhaps they have read about strange and wonderful lands and said to you: "I wish I could visit that place!". Narnia isn't available, but it's always an option to go experience the Wizarding World of Harry Potter in Orlando, Florida. Or perhaps one of those favoured books was Tolkien's "The Hobbit"? The village of Hobbiton is open for visits and while you can't stay on the site (yet) it's a book lover's dream come true while you visit some of the hobbit holes or sip a mug of ale at the Green Dragon Inn, a place that has been fully recreated to look exactly as you might have imagined it!
Perhaps television is more your style and your Valentine fancies themselves to be a latter day Lady Mary or Lord Grantham? Highclere Castle, the location for much of the filming of the wildly successful series Downton Abbey, is open to visit but book your tickets in advance, as they're just about as successful as the show itself!
Whatever you choose to do to celebrate Valentine's Day this year, be sure to keep it unique: a moment to remember, at least until next year.