Thanks to the comfy air mattresses, now we have Airbnb, and Brian Chesky, Joe Gebbia and Nathan Blecharczyk, the founders of Airbnb have totally changed the way you earn money from your properties. No matter if it's just a side gig while you have your full-time job, sitting in an office from 9 to 5, other get their stable extra income, or even more, as a full-time rentrepreneur using Airbnb. But what does it take to be a high-rated host? We highlighted all the things which can lead you to better ratings.
Prepare yourself: hosting is not just about handling the keys to your stunning, furnished apartment, it's not about the house rules, or the instagram worthiness of the apartment. No. It's about the whole experience. And how you can create that? What can you do, to make their trips more enjoyable? One important part is to provide them with all the information they might need during their trips, so they will experience your city as a local, who knows where to go from the first day of their arrival.
Guidebooks
I know, it's time consuming, but the good news is: you only need to work on that once! Yes, right, Airbnb gives you the possibility to do that, but to be honest that format is not that helpful and to be honest, nobody really uses it. The guest can only look at it but cannot really take it with him or add own spots. Also your neighbor, who is an Airbnb host, does not really need to know what you are recommending.
Be Guest Friendly!
I have been Airbnbing during my last 3 years, and I will never forget my stay in an apartment in Barcelona, where a folder was waiting for us, with a title: Folder of Recommendations. And it was was handwritten! Hah! Who has time to go through 50 pages of recommendation, when you only have 2-3 days in a city? Getting a guidebook like that, as a guest is a nice thought but worse then having no spare key and losing yours, or you showing up unannounced.
Anyways, if I could only be able to read her writing, I could have spent hours over that folder, trying to find the spots on the map, then saving all the details to my phone (but where?) , and trying to not forget and mess up everything. Just too much work and inconvenience.
What I would highly recommend is tool, which lets you save the spots you recommend and provide them to your guests either individually or prearranged by topics in lists, and you can decide who you want to share these insider tips with! Good news: myLike is for that, and you and your guests will love it!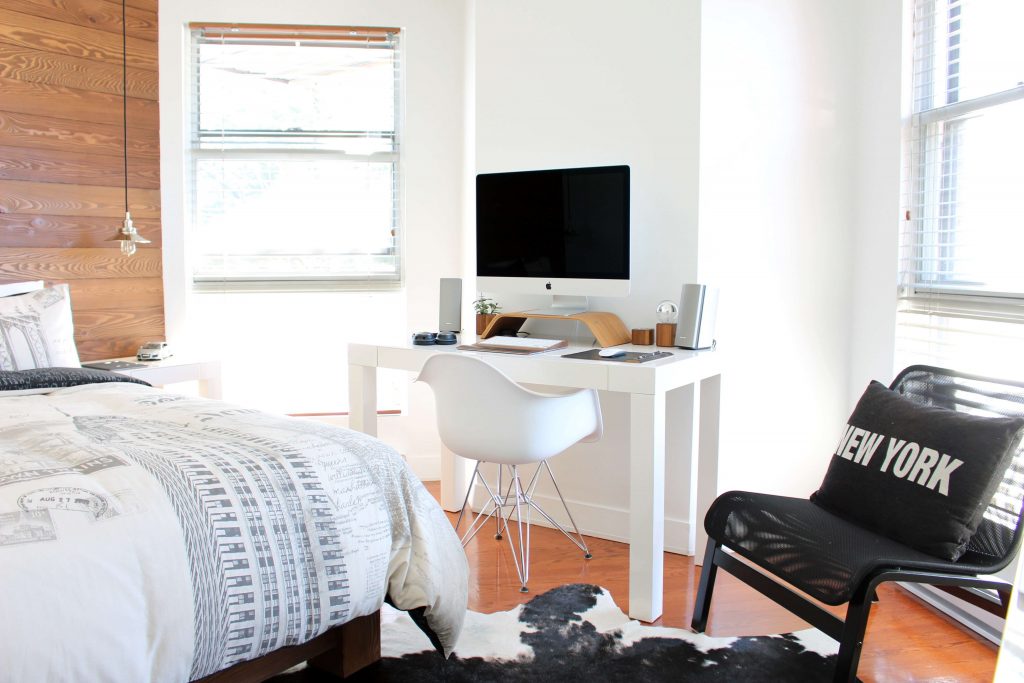 Just a quick math:
Via myLike:
Creating a list: 10 minutes
Sharing it: 5 seconds
Updating it: 1-2 minutes
The time a guest needs to make it usable: 30 seconds
Availability: 24/7
OR
Via the same old way:
Writing a document of recommendation: 1-2 hours
Print it out: 5 seconds
Updating it: that could be messy
The time a guest needs to make it usable: 30 minutes – 2 hour (if he does not loose it on his trip through the city)
Availability: hope he did not leave it at home
Never forget: time is money.
So, what are you waiting for?
App store: bit.ly/download-myLike-AppStore
Google Play: bit.ly/download-myLike-GooglePlay
Why would your guests love it?
Imagine your host gives you directly on your smart phone their personal recommendations, geolocated on a map, searchable by topics, 24/7 usable, potentially organized by tours, unique and trustworthy. And you can add your own planned spots your friends recommended or you found in a magazine/blog. And after you visited one of the places you can make it your own myLike – add comments, ratings and photos/videos. So you can take your wonderful experience home with you and share it with others – if you want.
What a Guideline should include?
There's more than you would think: grocery store, restaurants, bars, sights, local spots like coffee shops with good wifi, bus/trams/metros, green space, hospital, police, massage salon, hair dresser, pharmacy, where to order food, play grounds, address of the flat, telephone number of the host, and so on.
If you have no idea which coffee has the best wifi, or which co-working space it's the most well-known, than do a research! You can ask your friends via myLike, or even you can use Google! What your insider tips would include?
Tip: when it comes to publishing your first list, try to avoid being too touristy! Guests want to get a list of recommendation what only locals can provide! It is your town – so give them your personal insights.
Provide unique experiences
This is the recipe of a high-rated host. I will never forget our host from Lisbon, who welcomed us with a good bottle of wine, with Nespresso capsules, and some fresh fruits. Other thing you can do is: create an instagram worthy space. You want your guests to take pictures and share them on their social sites, so their friends will be interested about your place! And what is sometimes even more important: what are the great places around your apartment. It's up to you how you are managing your apartment, but this way, you can easily get booked for every of your non-blocked day!
I hope it was helpful, and you are becoming the next superhost, who not only just wants to make money by renting, but wants to provide a once in a lifetime experience. You decide, what kind of host do you want to be, why wouldn't you be the best?
We've created a Pinterest board on what to buy, to make your apartment instagram worthy! Here you can get inspired!