Since the Rose Revolution of 2003 and overthrowing a post-Soviet government, Georgia's capital Tbilisi has changed a lot and shifted its touristic scene to a completely new level. Old architecture and historic buildings now blend in with eye-catching contemporary landmarks.
New and upcoming cafes, restaurants, bars, and clubs offer both local and international food, live music and great nightlife scenes for its visitors. Slowly, the country is getting more and more popular among travelers wanting to experience non-cliché destinations and wild nature.
Wondering in narrow lanes of Old Town and following its history through its old courtyards and buildings is a truly remarkable encounter. With its popular destinations like sulfur baths, ancient town castles, viewpoint destinations and historic landmarks, Tbilisi hides several interesting gems not identified in many tourist guides of the city. So here are the 6 hidden gems you might want to check out on your trip to Tbilisi.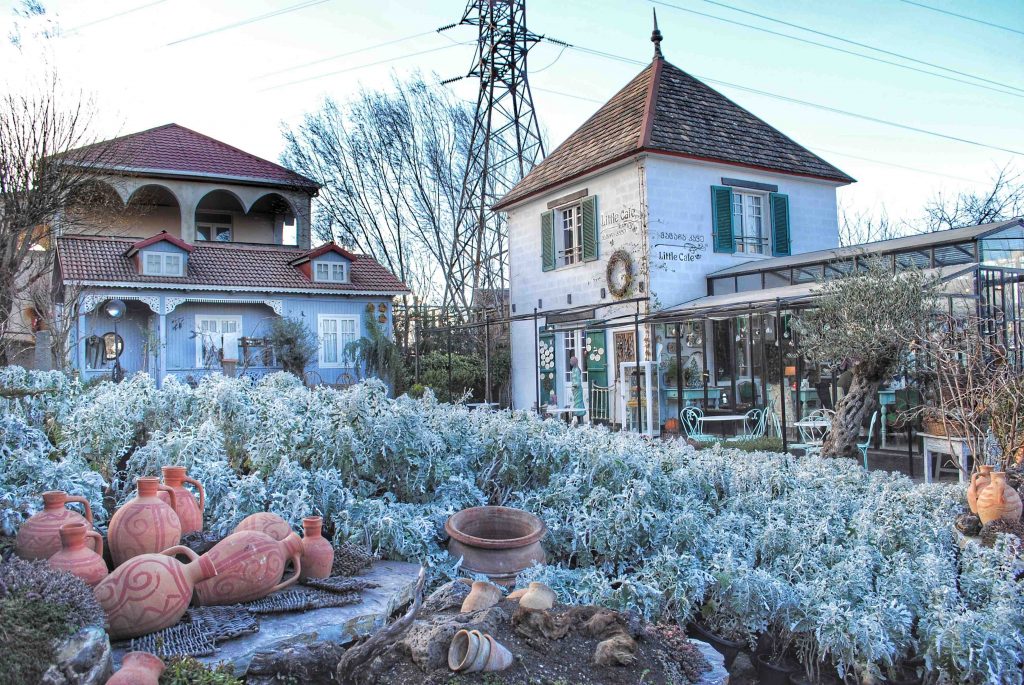 1. Exploring the History of Georgia
The Chronicles of Georgia is a monument overlooking the city that features 30-meter tall pillars depicting kings, heroes, and queens of the country. The bottom part of those columns portrays biblical scenes and life of the Christ. The Georgian 'stonehenge' is a masterpiece of famous sculptor Zurab Tsereteli and was constructed in 1985, however, some parts of it still remain incomplete.
From here, you can enjoy a spectacular view of Tbilisi Sea and see Soviet-era residential buildings packed in one of the districts of the capital.
2. Cup of Tea in a Floral Heaven of Gardenia
Gardenia is a decorative plant shop located near the Tbilisi Sea. It is one of the nicest places to see various blooming flowers and gorgeous plants in one spot. Decorated in a vintage style, Gardenia looks like a small European town with its tiny fairytale-like houses.
Within the territory, there is a small café where you can enjoy a cup of tea served in vintage china and delicious homemade desserts.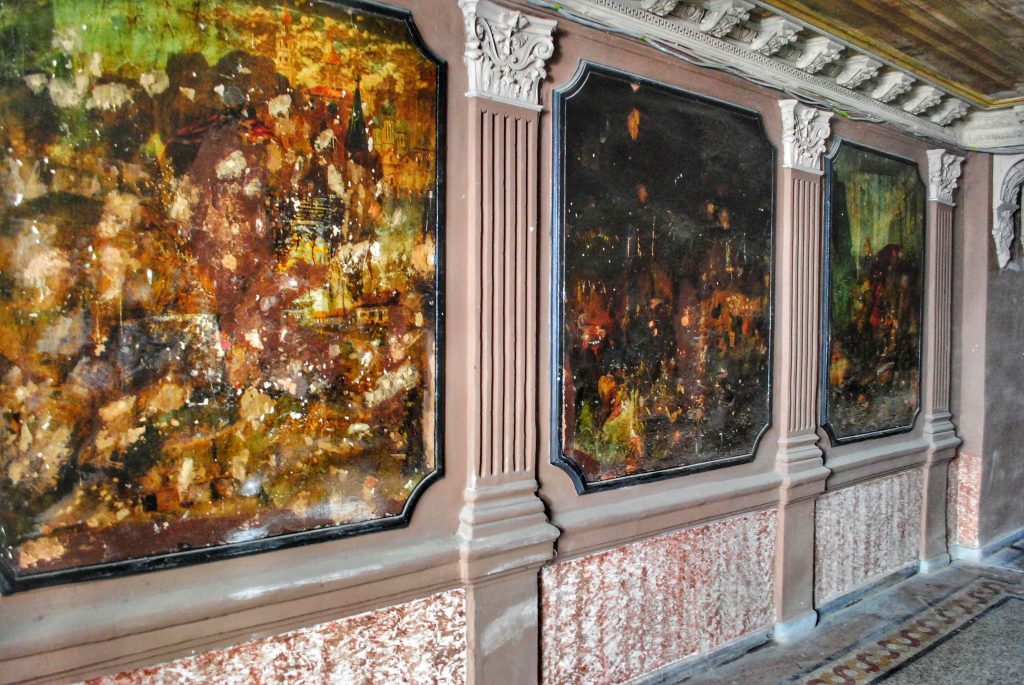 3. Get to Know the Georgian Poets
The Writer's House of Georgia was originally built in 1905 as a mansion by David Sarajishvili, a founder of Georgian brandy, philanthropist and a Doctor of philosophy and chemistry.
Constructed by Carl Zaar, a German architect, the building is a great example of Art Nouveau architecture. It perfectly blends both local and European styles. Its terrace features authentic and rare ceramic tiles of Villeroy & Boch Company produced specificaly for Sarajishvili.
The house was a melting-pot for Tbilisi's cultural life and frequently hosted various art and literature evenings. Today, the Writer's House serves as an open space and can be visited by everyone interested in looking around it.
4. Discover Painted Halls of 20th Century Houses
Tbilisi's very old residential houses hide a marvelous painted foyers scattered across the city. One of the noteworthy among many is located at 18 G. Tabidze Street, near Freedom Square. Renovated in 1911, the house used to be owned by tobacco mogul brothers Seilanov, who commission Beno Telingateri to paint its foyer. Allegorical images of the various countries adorn the wallslobby, while staircase has decorative ornaments. Here, classicism and baroque motifs are combined with the romantic landscapes.
Unfortunately, the paintings are not much visible and some parts have been painted over. It definitely needs a renovation, but you can still have a glimpse at it.
The entrance is locked by the residents, but you can call anyone via intercom and ask to let you in on a small tour.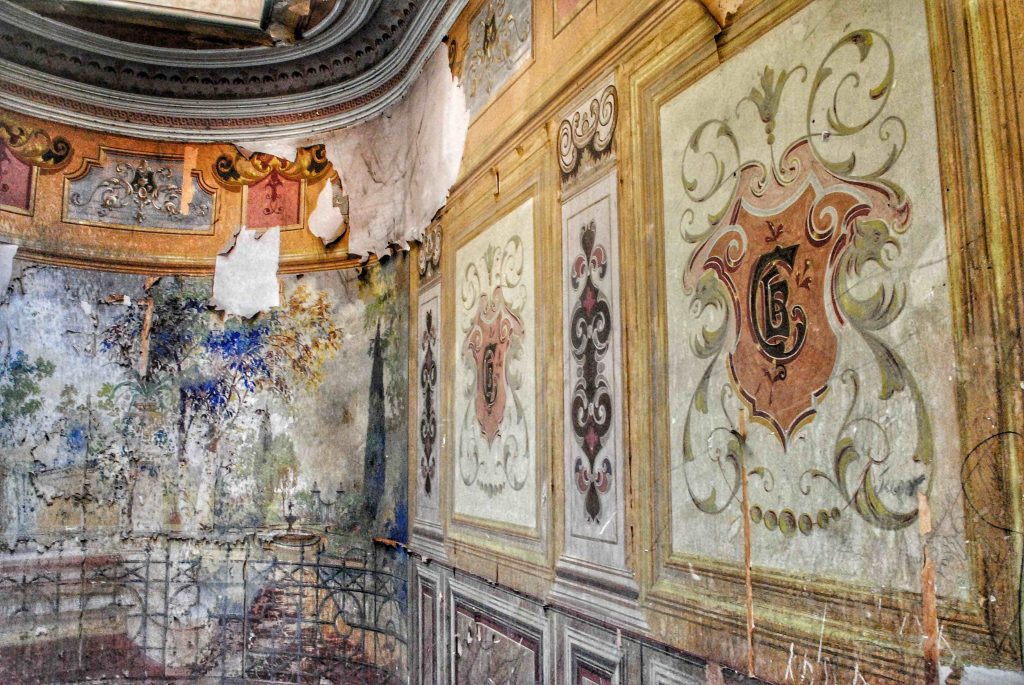 5. Visit an Old Hotel Knut Hamsun Stayed In
Former hotel London is now a residential house at Ingorokva Street in central Tbilisi. The plaque near the door says that famous Norwegian writer Knut Hamsun stayed in the hotel when he visited Tbilisi in 1899. It is outstanding to see that the painted hall is untouched and still resonates the era of its glory.
Similarly to Seilanov's house, you should be buzzed in to have a look at breathtaking 3D paintings that lasted for several centuries.
6. Eat Like a Local at Mapshalia Tavern
Georgian cuisine is very diverse and full of cheese, walnuts, meat, and dough. Each eight regions of the country have its traditional meal prepared with ingredients or climate typical for the area. Even though the major restaurants in Tbilisi offer those typical dishes, they are still modernized in some way and lost the authenticity.
Mapshalia is a tavern representing Samegrelo, a western region of Georgia famous for its unique cuisine. Former cash desk area of Apolo Cinema located on David Aghmashenebeli Avenue, Mapshalia boasts with finger-liking Elarji – a cornmeal dish infused with a large amount of cheese.
Moreover, the old relief art on the wall of the tavern depicts various scenes of culture and religion creating an authentic experience to its visitors.
If you go, don't forget to bring this myLike list with all the places mentioned! Save and download it here: