After researching digital nomad communities, one that stands outs is the Digital Nomad Girls group on Facebook. That's how we found Jenny Lachs' project: her website and social sites based on the mission to help 'location independent' woman to connect with like-minded girls, who want to make lasting connections online and in the real world.
Upon beginning her 'location independent' journey in 2015, Jenny realized a platform for female digital nomads didn't exist and decided to create her own! We got in touch with her and asked her about her favourite places and landscapes and if she can keep up a healthy lifestyle while travelling.
You travel to so many places. How do you pick your destinations?
I have so much freedom to decide where to go next that sometimes it feels overwhelming. When I was still backpacking, I followed a route I had planned in advance but was quite flexible as to how long I would stay in places. Since I've been working location independently it's been a bit trickier. This last year I decided to stick just to Europe, which makes it much easier. I also plan my trips around my work as much as I can. I run retreats for location independent women. The next one is in Las Palmas, so I based myself here for a few months beforehand. I've always wanted to live in Italy, since watching 'A Roman Holiday' as a child, so I'll be going to Rome next for a few months.
Which city has been the biggest surprise so far?
That would have to be Sydney, Australia. I never really wanted to go there, but I ended up stopping over on my round-the-world-trip. I arrived there pretty much broke and decided to stay for a few months on a working holiday visa. At first I didn't like it, it was winter and it rained a lot. But over time, I completely fell in love with Sydney and I ended up staying there for a whole year. The beaches there are incredible, even the worst beaches in Sydney are better than most beaches elsewhere in the world. I also love the food in Sydney, there's so much variety and influences from Asia and around the world.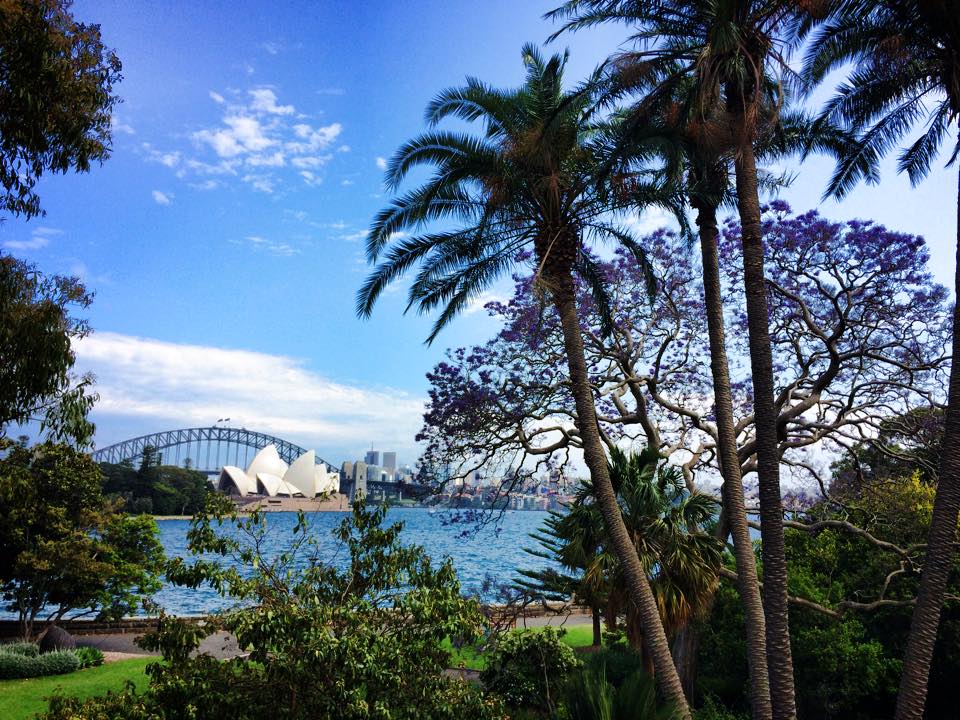 How do you stay healthy when you travel? 
Oh, I'm not really the best person to ask about that and definitely not a role model. I don't exercise a tonne but I follow yoga videos at home quite regularly. Yoga really helps with posture and neck/back issues when you work on your laptop a lot. I also have my running shoes with me and try to go for a run at least once or twice a week. One thing that's really important for me is drinking enough water. If I get dehydrated it can really ruin my whole day, so I always have a reusable water bottle with me.
5 memorable trips: Which cities have had the greatest impact on your life? 
My first solo trip to Tel Aviv, Israel was definitely life changing. It was the first time I encountered long-term travellers and it blew my mind. I immediately knew that's what I wanted to do too.
London is and always will be one of my favourite cities in the world. I moved there for 5 years to do my PhD and for a long time I thought I'd live in London forever. I hope I'll live there again one day, even if it's just for a few months.
Rome! I went there on a school trip and was completely blown away by its beauty and history. I'll go back there this summer for a few months, as I still can't get enough of it.
Panama City. I couldn't even tell you what's so special about Panama City (apart from the seafood market) but this is where I really got into the swing of things on my first round-the-world trip. There's just something about it.
Johannesburg in South Africa really gave me perspective on how privileged I am. I lived there for 3 months as a post grad and for the first time I realised how much freedom I have had at home in Munich and London.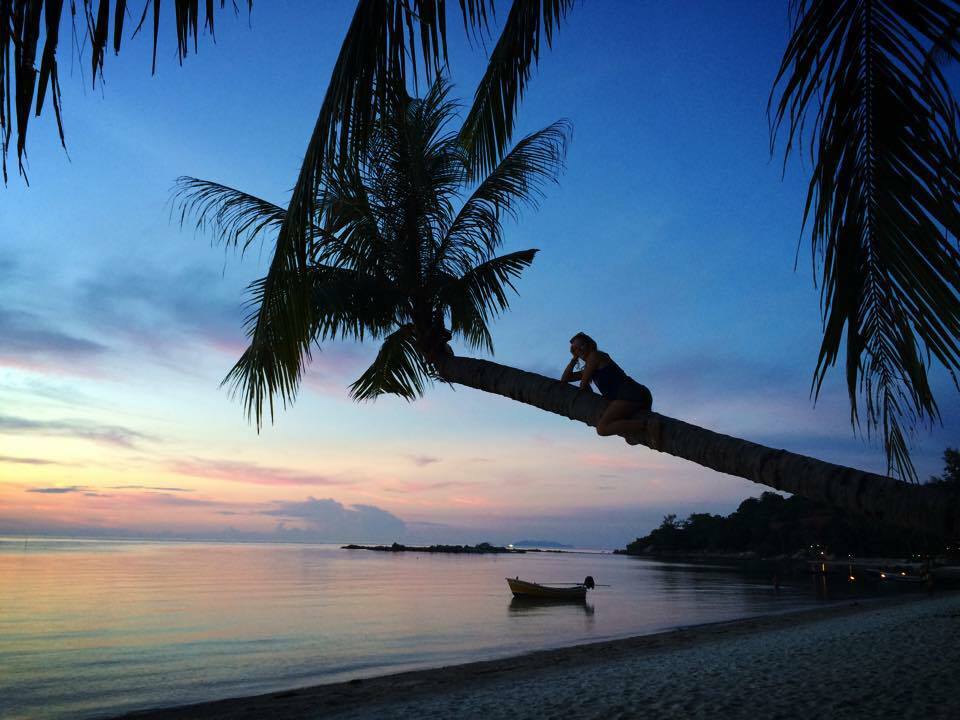 5 places to visit:
Oh, these will all be food places, I love trying new dishes around the world.
Mercado de Mariscos in Panama City: they have the best ceviche in the world for me
Ninja Ramen in Chiang Mai Thailand. They serve my favourite ramen with garlic wontons and butter salt broth
Ben & Jerry's at Bondi Beach is one of my favourite places in Sydney
La Prosciutteria in Trastevere, Rome is one of my favourite little restaurants in the world. It's the first place we went to with our new Italian housemate, who has since become a good friend
Viktualienmarkt in Munich. This is the central, local market in my hometown and I love nothing more than strolling along, trying cheese and sausages and having a beer in the beer garden. It's one of the first things I do whenever I go home
5 landscapes you LOVE, and people can't miss:
The Caribbean is my favourite place in the world I think. No other water is that blue. My favourite view is from the Split in Caye Caulker, Belize.
The Grand Canyon is even more epic in real life than I could have ever expected
Uluru in Australia was one of the most stunning views I ever saw
The Inca Trail in Peru to Machu Picchu
The Bavarian Alps outside Munich
Jennifer Lachs is a former chemist turned world traveller. She is the founder of Digital Nomad Girls, a community for location independent women, and a freelance travel writer. You can get in touch with her via Instagram or Facebook.