Tourism in Iceland has experienced a major boom over the last few years and thanks to IcelandAir's stopover program, it's easier than ever to spend some time in the country of fire and ice on your way to Europe or North America. What if you're short on time though? Is it still possible to experience Iceland's capital Reykjavik in only 24 short hours? Absolutely, and here's how:
Geothermal Spa Time
Most tourists to Iceland have the famous Blue Lagoon on their bucket list and while the lagoon is just a short ride from the airport making it easy to visit even on a short stopover, it mainly is one thing: a tourist attraction.
Despite common belief, the blue lagoon is not a natural lagoon but man-made and it's not a very cheap thing to do in already not very budget-friendly Iceland either. Luckily there's a great alternative in Reykjavik: Nautholsvik Beach.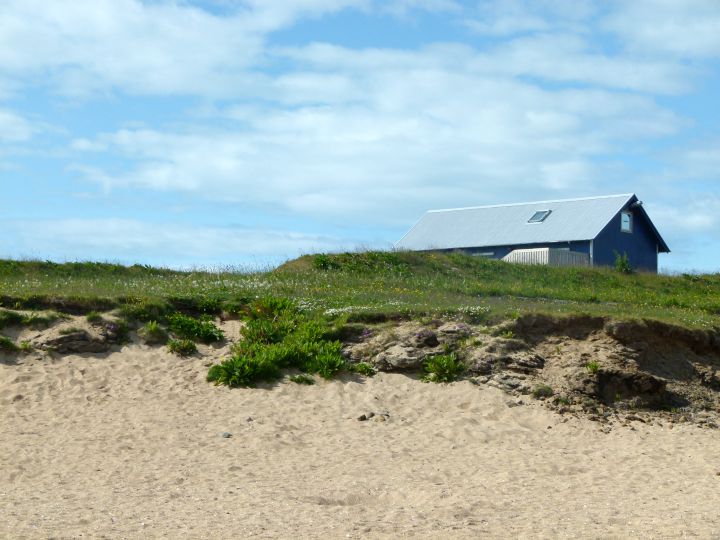 This geothermal beach, just a quick bus ride from the city centre, is popular among locals and completely free to visit during summertime. It's also close to the viewing platform Perlan and several forest hiking trails, making it the perfect place to relax and watch the sunset after a long day of sightseeing in the city.
Apropos sightseeing, what is there actually to see in Reykjavik?
Hallgrimskirkja
Hallgrimskirkja might very well be Iceland's second most popular attraction. The 73 metre high church in the heart of Reykjavik offers a postcard-perfect view on the city and the surrounding mountains.
If you'd like to see Iceland's colourful homes from above, then this place is a must!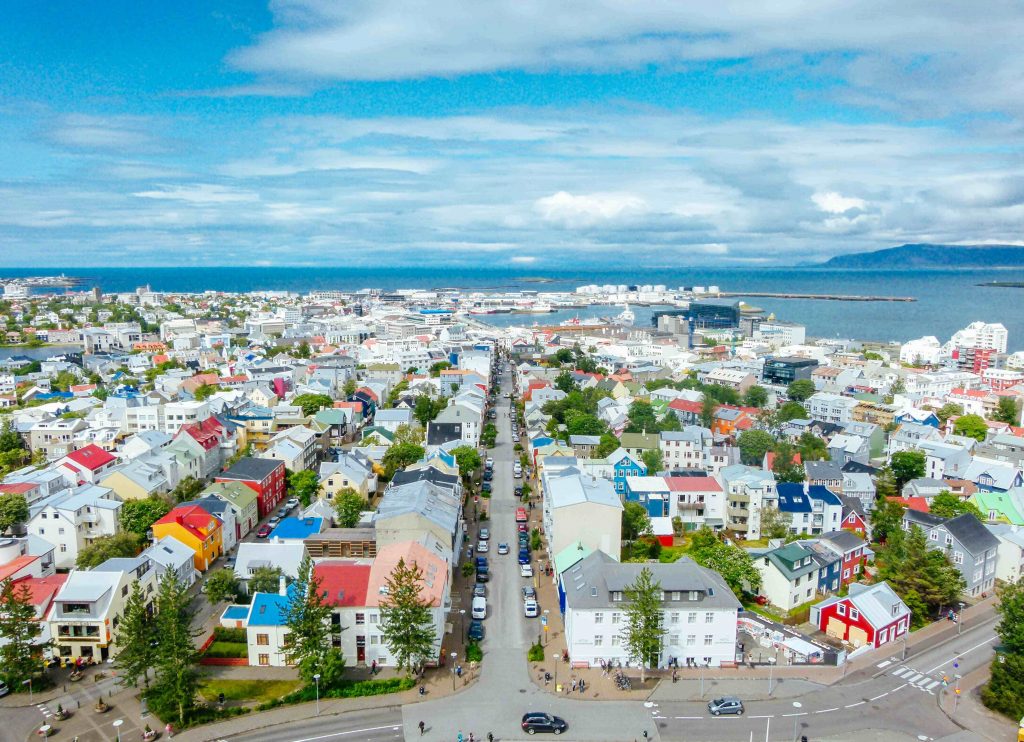 Harpa and the Sun Voyager
Reykjavik's new and shiny concert hall Harpa is a brilliant example of the vibrant art and music scene of Iceland. Completed in 2011, Harpa has quickly become one of Iceland's most photographed buildings and it's easy to understand why.
The glass façade is supposed to resemble basalt rocks, which are typical for Iceland's landscapes. This structure is fascinating in sunshine and moody weather alike and definitely worth a pit stop when you're strolling along the waterfront.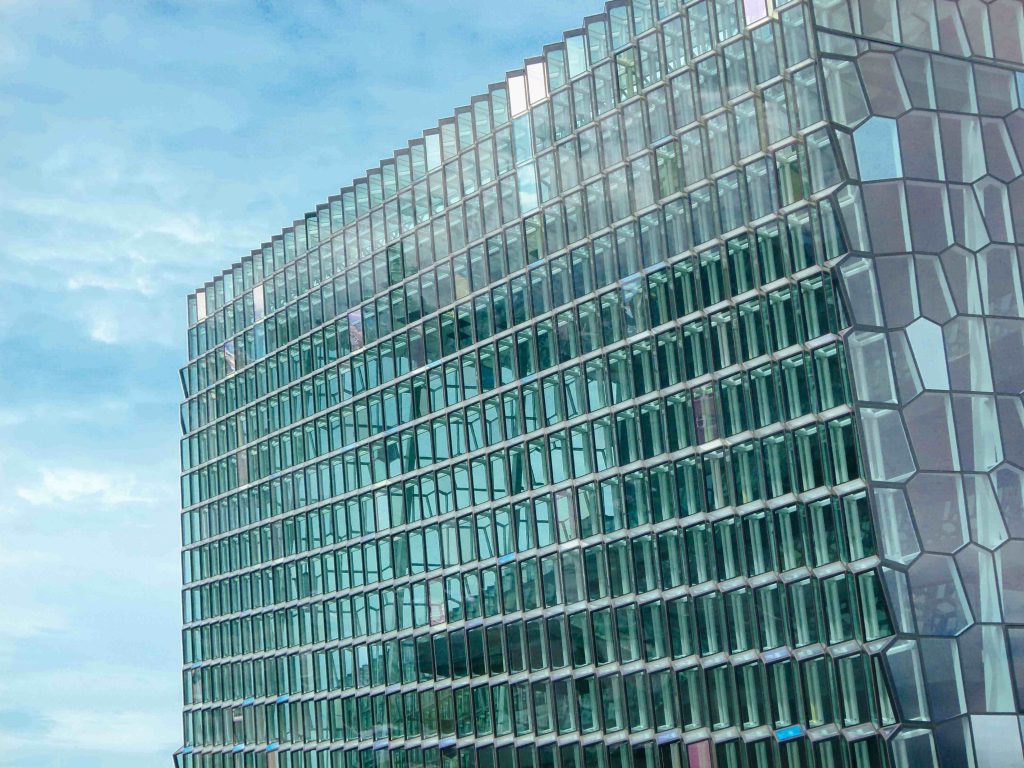 The waterfront promenade is also where you can find the well-known sculpture Sun Voyager. Designed by the Icelandic artist Jon Gunnar Arnason, the Sun Voyager is a dream boat, celebrating the sun, hope and freedom.
It is placed against the backdrop of Mt Esjan, making it just another great picture for your travelogue.
Tjörnin
Tjörnin is a small and very picturesque lake in the middle of the city, right next to the town hall. It's the perfect place to take a little break from sightseeing and drink some coffee or eat one of Iceland's famous hot dogs from Bæjarins Beztu Pylsur ("The Town's Best Hot Dogs").
Or if you visit in winter, you can even go ice-skating on the lake!
Street Art
Reykjavik has become Europe's street art capital so once you're done taking in the view from Hallgrimskirkjan, the Sun Voyager and Tjörnin, a quick tour around the city's best street art should definitely be on your itinerary!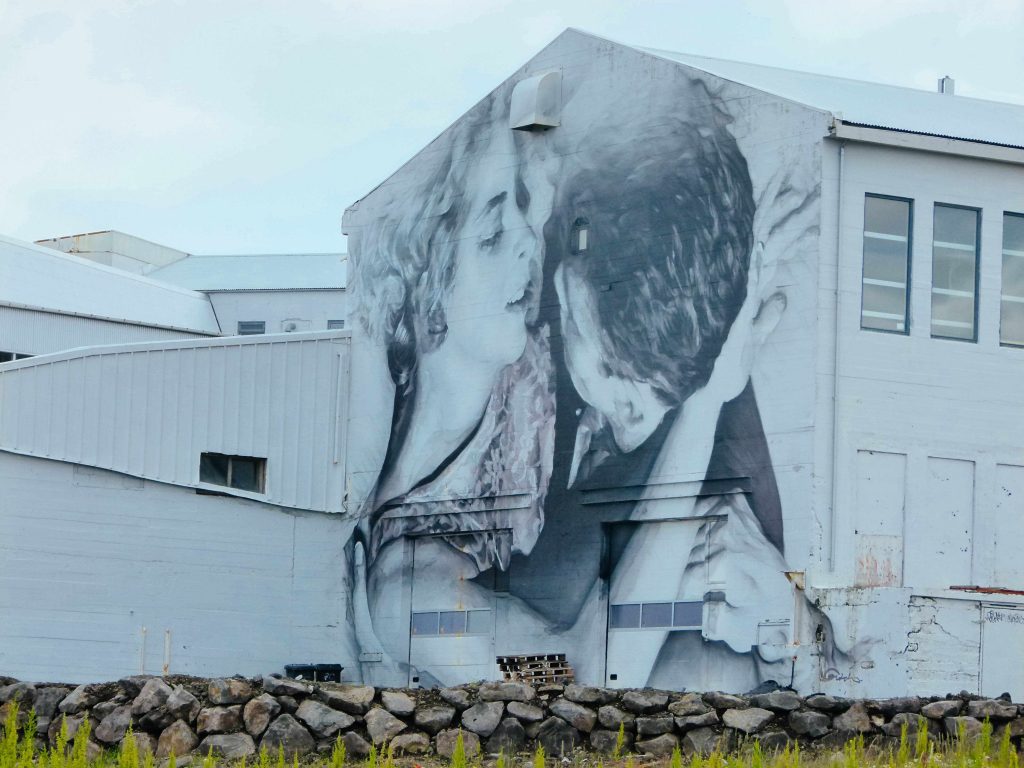 The art landscape of Reykjavik is ever changing so just wander around downtown and keep your eyes open. You won't be disappointed!
Art Museum
If the Icelandic weather hits and you'd still like to admire some art, a visit to the Art Museum is a great alternative to spotting street art in a storm.
The museum hosts changing exhibitions covering Icelandic art from the past and today and admission is only 10€.
Perlan
Another highlight of Reykjavik is Perlan. Situated a bit outside of the city centre but close to Nautholsvik Beach, Perlan ("The Pearl") has originally been a couple of hot water storage tanks that have been transformed to an event centre, restaurant and viewing platform.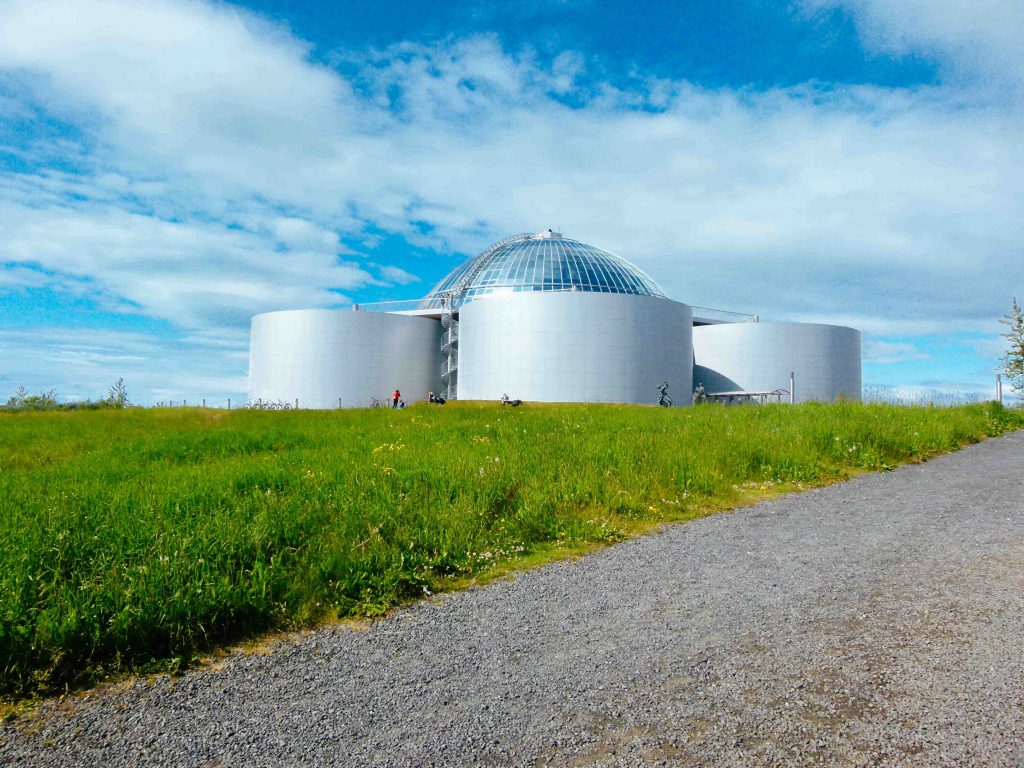 The view from the platform is as stunning as the view from Hallgrimskirkja, though Perlan is free to enter which makes it the perfect sight to visit for budget-travellers.
And who knows, if you visit in winter, you might even be able to spot the Northern Lights from Perlan!
Laugavegur
At the end of a long day sightseeing and exploring the Icelandic nature, the best you can do is have a nice meal and maybe some drinks with live music. The best place for any of this? Laugavegur!
Now Laugavegur translates to "wash road" as it originally led to the hot springs where people used to wash their clothes. Today it's a pedestrian street where you can find all the shops, pubs and restaurants but luckily, the street hasn't lost any of its old charm.
There's always something new going on, especially during the summer and on weekends, so Laugavegur is the perfect place to unwind before continuing your journey east or west the next day!
Are you up for a stopover in Reykjavik now? Make sure to download this myLike list with all the places you need to visit when you go!
Images and text by Vanessa Brune
Vanessa Brune is a German expat living in the Arctic of Norway, exploring one Nordic gem at a time. You can follow her Scandinavian travels and expat life at her blog Snow in Tromso.