Updated December 23, 2016.
Are you already planning your next ski trip? Then you should check out this list of our 5 favourite ski lodges in Austria!
1. Bergchalets Klausner – Tyrol, Austria
This beautiful and cosy chalet, called "Die Hütte", belongs to a nearby, family run Tyrolaen house accommodating a few apartments. Surrounded by nature it promises comfort, tranquility and a fantastic view of the Austrian Zillertal valley.
There's also a pond in front of the chalet, a Finnish sauna, BBQ area and a ski bus stop.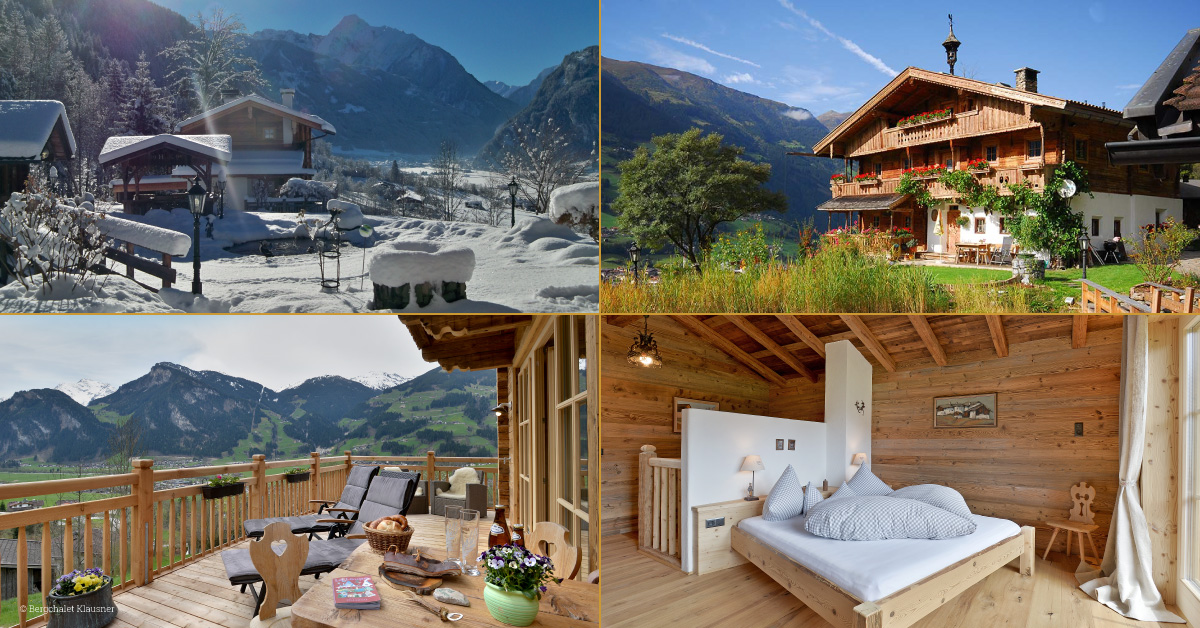 2. Kristallhütte – Kaltenbach, Zillertal, Austria
Ultimate skiing fun: Get up at 7.30 am (literally your ski boots still on) 2147 m above sea-level in the Zillertal Alps. Being the first one carving through the virgin slopes – as everyone else is still down in the valley trying to get where you already are. If you stay at the Kirstallhütte then this is ultimate skiing heaven!
This very nicely designed ski lodge is located at the end of the cable car on top of the mountain. They just recently added fantastic new Alpine suits with stunning views over the valley. They also added a beautiful and modern wellness area (sauna, steam bath, jacuzzi) with 180° panoramic view across the Alps, it certainly belongs to the more luxurious ski lodges around.
It is also well known as a gourmet lodge (you should order the Kaiserschmarrn) with life Ibiza DJ music in the afternoon on the terrace. There can be a quite active crowd dancing to the beat, but they all have to leave at 5 pm, so you'll have a relaxing and romantic evening with a very selected group of people – something to remember.
Stefan and Verena, the owners, are perfect hosts giving you the warm feeling of being with friends.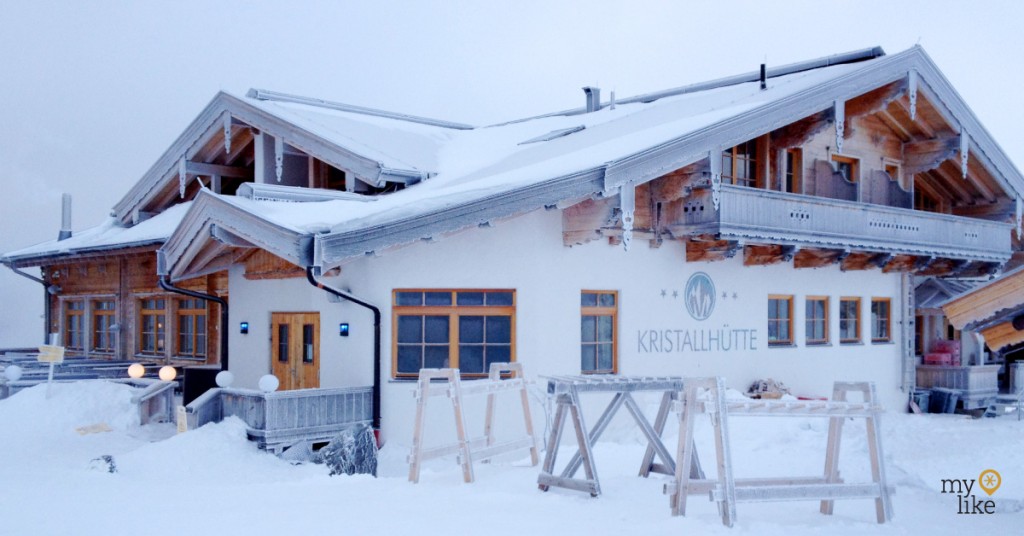 3. Das Almdorf – Carinthia, Austria
Das Almdorf is a rustic, high-end resort and little village composed of 51 cottages and chalets in various Alpine country style types and themes (like "alp chalet", "hunting lodge", "granary" and "farmhouse").
What you get is a cosy chalet with fire in a traditional oven, Alpine cuisine with Adriatic influences, in-room service, Alm spa, panoramic sauna and the beautifully picturesque surrounding Carinthia region.
Apart from the traditional spa treatments they also offer the "Baby Moon" treatment for expecting mothers and moon phase oriented programs.
While there are numerous opportunities for activities in winter (skiing, winter tours, thermal baths, skating on Lake Weissen and Nocky Flitzer) and summer (hiking, visiting the Malta valley of waterfalls, Carinthian lakes and a the fairytale trail) there are also programs for kids, like treasure hunts, a children's spa, ski and toboggan, pond rafting and the Minimundus with 150 models of famous buildings and ships.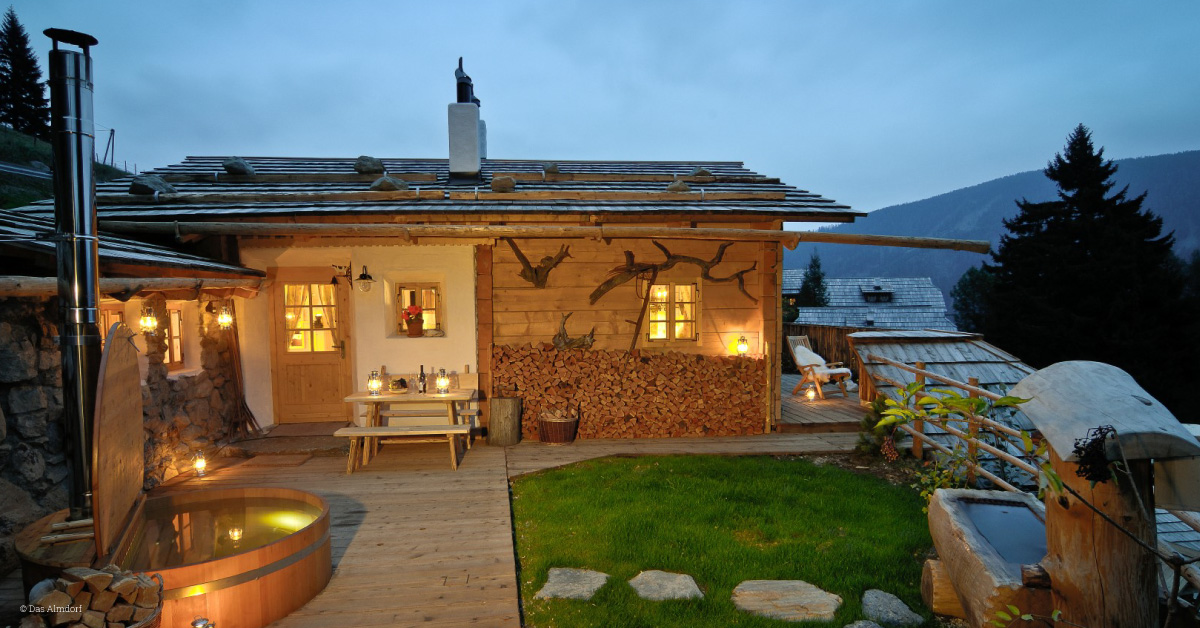 4. Wedelhütte – Kaltenbach, Zillertal, Austria
Wedelhütte (also shown in the first image) is a neighbour of the Kristallhütte and also located on top of the mountain in the Hochzillertal area. You can get there only by using the lift or skidoo. Enjoy the breathtaking view of the surrounding mountains from the lodge's sun bed area with cool chill-out music and traditional dishes.
The luxurious 5-star ski lodge offers beautiful deluxe suites, a private jacuzzi, sauna and massages, a sun terrace to relax after a skiing day and a premium lounge only accessible for house guests. It is traditionally designed but with a modern upper-scale touch. They also just extended their dining area but kept the cosy "Hütten"-feeling.
Due to the small number of people that can stay on top of the mountain at a time it maintains a nice family feeling, and Moni and Mani, the owners, are doing everything possible that you enjoy your stay. You should take the opportunity to visit their wine seminar – but be careful, on the next day perfect skiing is waiting for you, and you don't want to miss that!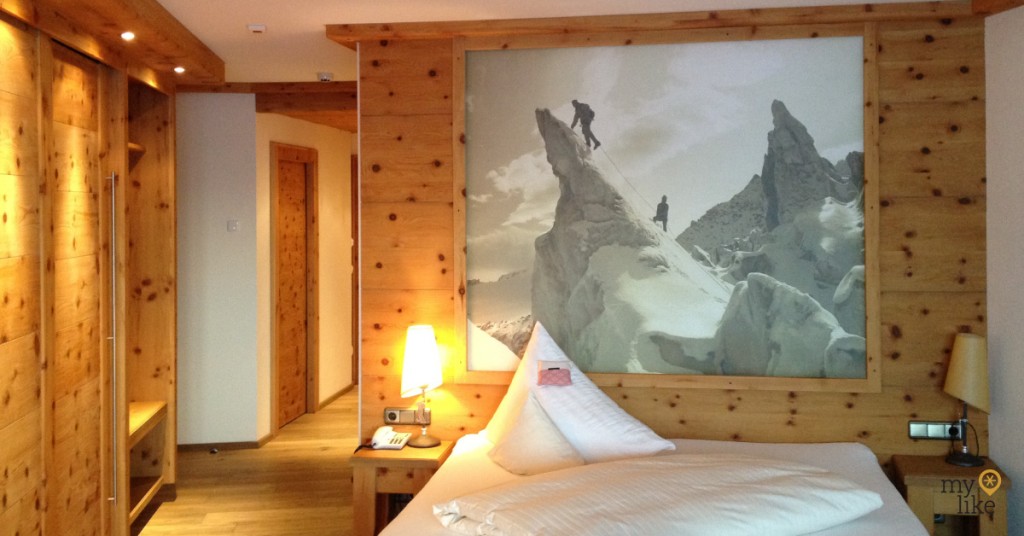 5. Chalet Antonia – Tyrol, Austria
Chalet Antonia, a privately run hideaway in Tyrol is a true hidden gem and insider tip, which is perfect for romantic getaways and skiing holidays.
Its beautifully renovated rooms in wooden design, a tiled stove in the living room and a glass facade that allows you to overlook the surrounding mountains and nature guarantee for a very cozy atmosphere and wonderful holidays.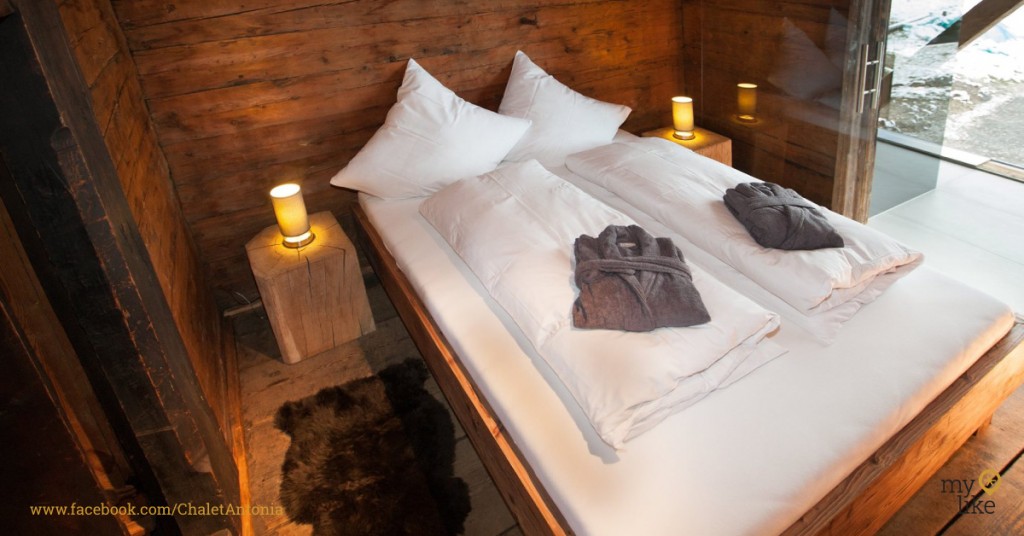 Click here to view all places on your mobile phone within the myLike app: