The act of travelling is one very personal and meaningful to me. Getting lost – both figuratively and literally – is part of what helps me stay grounded. My journeys across the globe have taught and still teach me many lessons; several of which I'll share with you today.
Nevertheless, I feel as though it is crucial to point out that not long ago – five years to be precise – travel wasn't particularly my thing. Adventure sounded rather stressful and the idea of sitting on an aeroplane for hours on end left me even more comfortable in my wee world at home. You see, I won't be the first to tell you that travel challenges. Five years on, it is my job to inspire to explore. Now that my soul is filled with ever more passion for exploring, adventuring, learning, and seeing more, I feel a duty to pass on the tips and tricks I have picked up along the way. Because let's be honest, travel is not just about plunging yourself in the deep end. It's also about preparing yourself, your mindset and your suitcase. Let's get into it! First, we plan, then we experience, and upon coming home, we cherish and plan to do it all again.
1.Booking Flights
The epicurean traveller considers all kinds of destinations, from Madagascar to Myanmar. Find and book your flights in a private or incognito window on your browser; websites such as Skyscanner, Kayak and google.com/flights are a go-to. Consider setting price alerts, regularly delete your cookies (search history) and fly mid-week for lower airfares and shorter queues upon travelling. Bear in mind that local travel agents will often match or beat the price you find online. Frequent flyer miles are always a good idea, no matter how often or far you travel. When checking in, kindly ask for any extra seats up front or in an emergency row for less noise and more comfort.
2. Just Before you Leave
Call your bank before you leave to avoid being stuck cashless with blocked cards. That is no fun, believe me. Speaking of cash, pack a reasonable amount of fresh US dollars to help you out in cases of emergency or severe peer pressure (i.e. you can't not go diving/flying/bungee jumping when in x,y and z). Keep paper copies of your passport, other forms of identification and your credit card and carry two forms of money separate from each other (in case one gets lost, stolen, or – as in my case – blown away). Travel insurance is essential, too. For us digital nomads, an unlocked phone happily accepts foreign SIM cards with cheap data plans. Wi-Fi hotspots are easily hacked, hence jump on a VPN to protect your accounts and sanity (again, just trust me on this one).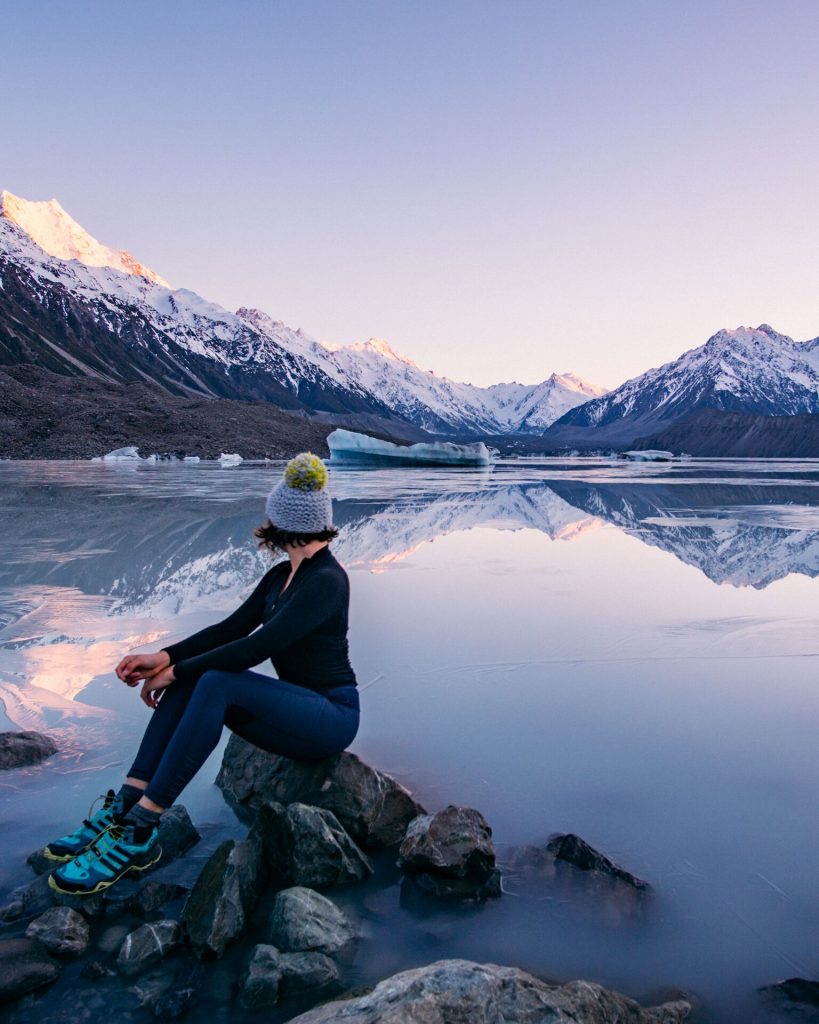 3. Packing
Let's pack those bags, shall we? Repeat after me. Less is more. Pack what you think you need, then half it. Embrace the rainbow when it comes to luggage. Black suitcases are prone to theft, confusion among owners and airport staff. Also, four wheels beat two wheels on so many levels. A luggage tracker can help settle paranoia. Notably precious items are best carried by your side in your carry-on. In efforts to prevent wrinkles and save space, rolling clothing does wonders. When it comes to clothing – as with most other things in life – go natural. Breathable fibres such as cotton, merino, and linen last longer, wrinkle and smell less. An empty water bottle will assist in hydration efforts and minimise plastic use, win-win. Eye shades and noise cancelling headphones make many hours on a plane, bus or train go by in a heartbeat (ish). Besides checking in online and saving your boarding pass on your phone, also remember to pre-download podcasts, music and eBooks. Airline-specific apps (i.e. Virgin Australia) sometimes offer in-flight internet access. A mobile battery pack keeps the snapping going. So do snacks. Always bring snacks.
We're nearly off! Now, before you step on the plane, rest well, drink up (don't get too excited, I'm talking about H20) and adjust your time to that of your destination. Dress in layers and carry all the essentials to arrive fresh and hit the ground running.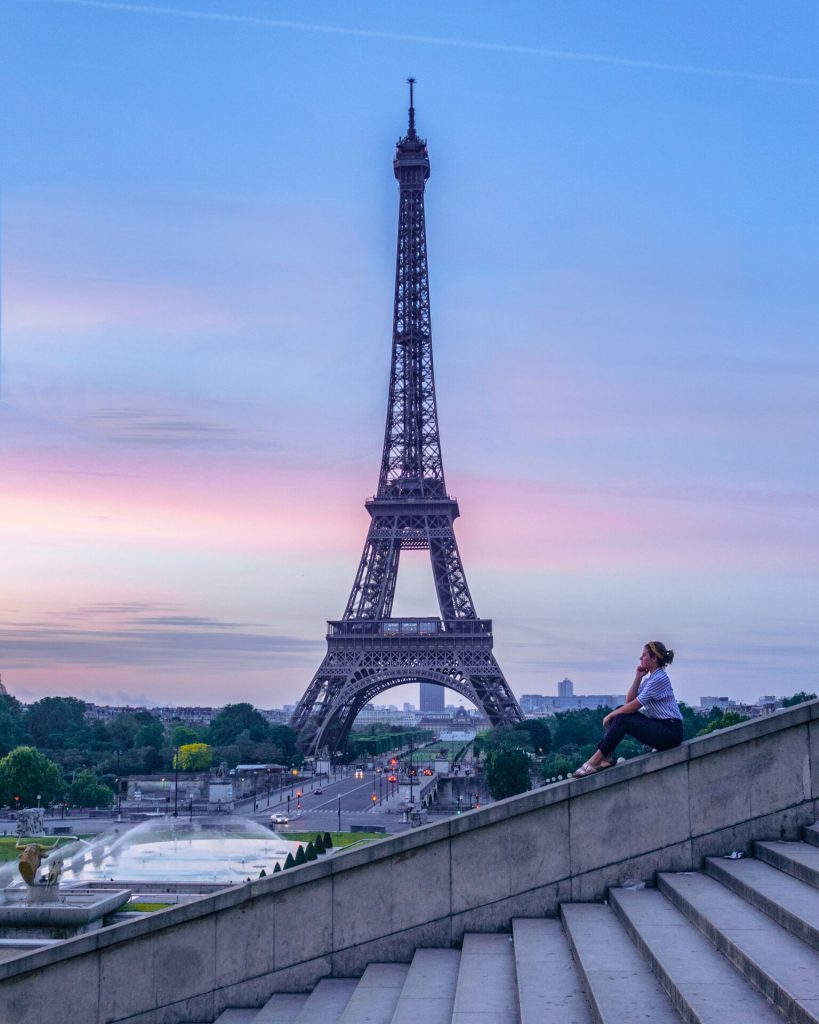 4. On Arrival
Fast-forward to your dream destination. While it's all about embracing uncertainty, there are a few golden rules to help you do so. First and foremost, don't see it all. Travel is as much about experience and adventurous encounters as it as about the attempt to slow down and gain perspective. At the same time, I am a big believer of saying yes more. Yes to adventure. Yes to la dolce vita; yes to a rustic fare in the shadow of snow-capped mountains; yes to memorable escapades in the jungle; yes to a new pace of life; yes to living out your heart's most vivacious, wildest desires.
5. Never look like a tourist
Back to travel tips. Never look like a tourist. Act like you belong, like you know where you are. It seems that many travellers take both a vacation from work and their sense of style when overseas. Don't be one of them and dress the part. When it comes to eating out, dine where the locals do. myLike can be helpful when you want to share the places you just discovered. Endeavour to have a plethora of 'local experiences' by staying in homestays, Airbnb's, and going off the tourist trail. Personal contribution to a humanitarian volunteering or a science-based project in wildlife conservation or else with an ethical non-profit or charity operator can create memories for a lifetime. Don't be shy about using Instagram or Pinterest as part of your research. Besides, ask your hotel staff about local tipping etiquette and always carry small change.
6. Getting around
To get around, Uber is handy. Many metropolitan areas offer excellent public transport (download the corresponding app), car-sharing concepts (BlaBla Car, Your Drive, ZipCar) and bicycle hire. If you're unfamiliar with local rates and do find yourself in a taxi, watch the meter. Tourist meters are a thing; as are many other annoyances. While common sense and a healthy portion of good luck can help prevent most, I do recommend a personal safety alarm and a door stop for solo (female) travellers – even if it's just for one's state of mind.
Above all, a little bit of kindness goes a long way. Locals are a lot more helpful than a quick Google search, and a simple 'Hello' can invite genuine friendship. Ultimately, travel consists of trial and error. We are all born with an innate sense of curiosity. Use it and enjoy it.