Have you ever heard of a place called Västerås? No? Well understandably, this little Swedish town is definitely overlooked by the country's capital Stockholm, which is just an hour away. However Västerås is certainly worth a day trip if you're staying in Stockholm and this for one reason only: it's basically Sweden in a nutshell!

Now you might wonder why you should visit a small town in the Swedish countryside to get to know Sweden if you could simply stay in Stockholm and enjoy the hustle and bustle of one of the trendiest cities of Europe. Fair enough! I'd say though that the true beauty of Sweden is best experienced outside of its capital – and Västerås is the perfect example!
 History
Sweden has a rich history and Kyrkbacken, the old town of Västerås, is a living proof of that. Cobble stone streets, a cathedral from the 13th century and those red wooden buildings that are so typical for Sweden – Västerås has got it all! Besides, the town is one of the oldest ones in Sweden so what better place is there to learn more about the history of the country?
A great place to do so is Västmanlands County Museum right in the centre of town. Here you can learn all about how the locals lived like a hundred years ago – and entrance is free!
If you've got a bit more time to spend, a visit to Vallby Open Air Museum is a must! Similar to the County Museum, you can learn all about how people lived their lives as farmers in the area in the 19th and early 20th century – only that this museum is like a little time machine. You can visit old barns and manor houses, the village school and even the vicarage.
The staff at Vallby will be dressed accordingly and show you how meals were prepared, laundry done and the lawn mown, back in the day. I'd say there is no better place to experience life in 19th century Sweden!
Architecture
A town with such a rich history has of course also matching architecture from the olden days. You will notice a couple of interesting buildings not only on a stroll through the old town or a visit to the cathedral, but already on your way from the train station to the centre of town.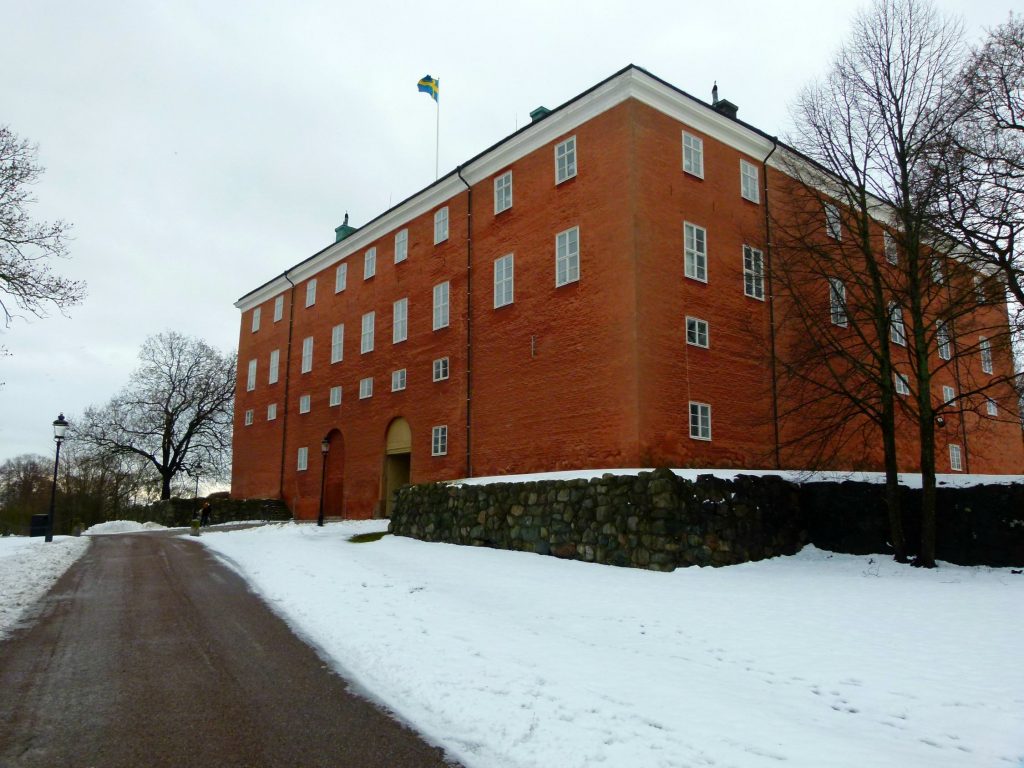 One of them is Västerås Castle from the 13th century. It might not be as impressive as the Royal Palace in Stockholm but it has juicy stories to make up for it. King Eric XIV was, after showing signs of insanity, imprisoned at Västerås Castle and later murdered through a poisoned bowl of pea soup. Poor man – I don't know about you, but pea soup wouldn't exactly be my first choice for my last meal…
Continuing from the castle to the old town, you will stumble upon the Turbine House – one of Sweden's first power stations (and just one of the many things in Västerås that were one of the first of its kind in Sweden).
However Västerås is not just a sleepy medieval town in the countryside. In recent years, modern apartment blocks and skyscrapers have been built at the waterfront of Lake Mälaren, turning the town into a great example of how Sweden manages to combine the old with the modern.
 Art & Culture
Speaking of the modern, if history isn't exactly your cup of tea and you'd rather go shopping, try Swedish foods or look at modern art, Västerås won't disappoint you either!
There are lots of cute shops in the old town – from old Swedish candy shops to all the modern retailers like H&M. By the way, did you know that H&M was founded in Västerås in 1947? I told you, the town really is Sweden in a nutshell!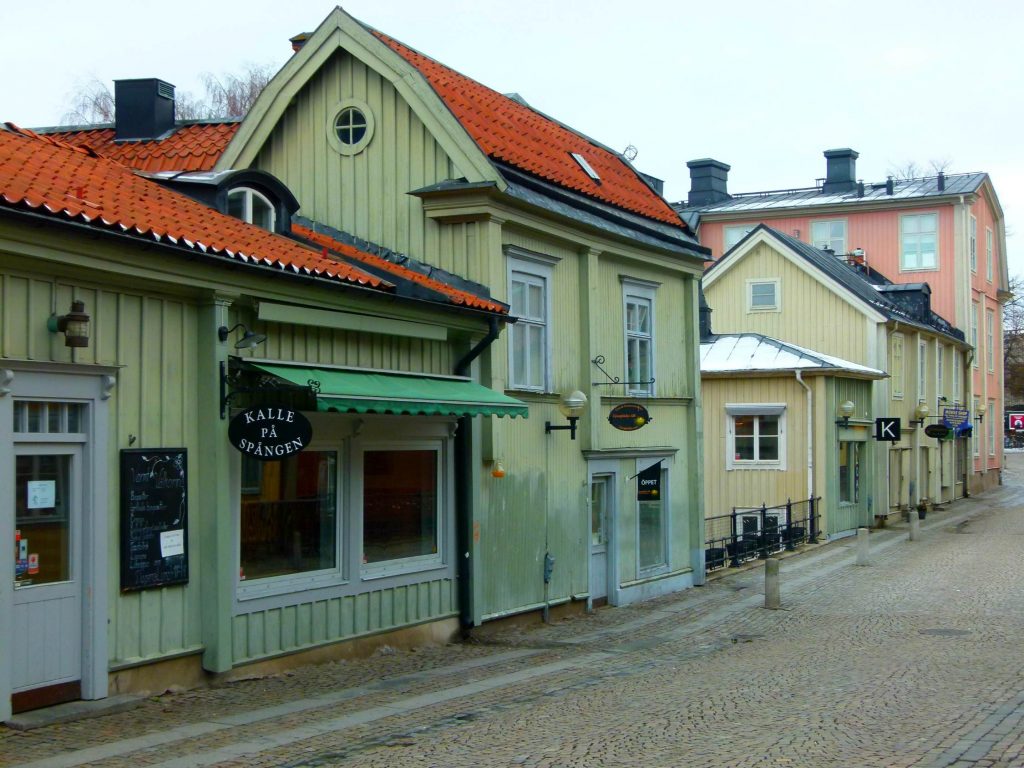 That's not everything the town has to offer when it comes to art and culture though – far from it. In the same building where Västmanlands County Museum is situated, you can also find Västerås Art Museum which features Swedish contemporary art.
Other museums that are worth a visit in town are the Aviation Museum, situated at the airport, and the Pleasure Boat Museum, situated at Lake Mälaren.
And if you get hungry, you should head over to Saluhallen Slakteriet, the food hall of Västerås. There are several shops selling locally produced cheese, meat and fish, and you can either taste your way through Sweden or settle for a hearty lunch. Either way, you won't be disappointed.
Nature
Last but not least, Sweden is known for its gorgeous landscapes – from sandy beaches and tiny islands at its southern coasts, to forests and lakes inland and even mountains up north. Västerås has a tiny bit of everything to offer and the highlight is of course Lake Mälaren.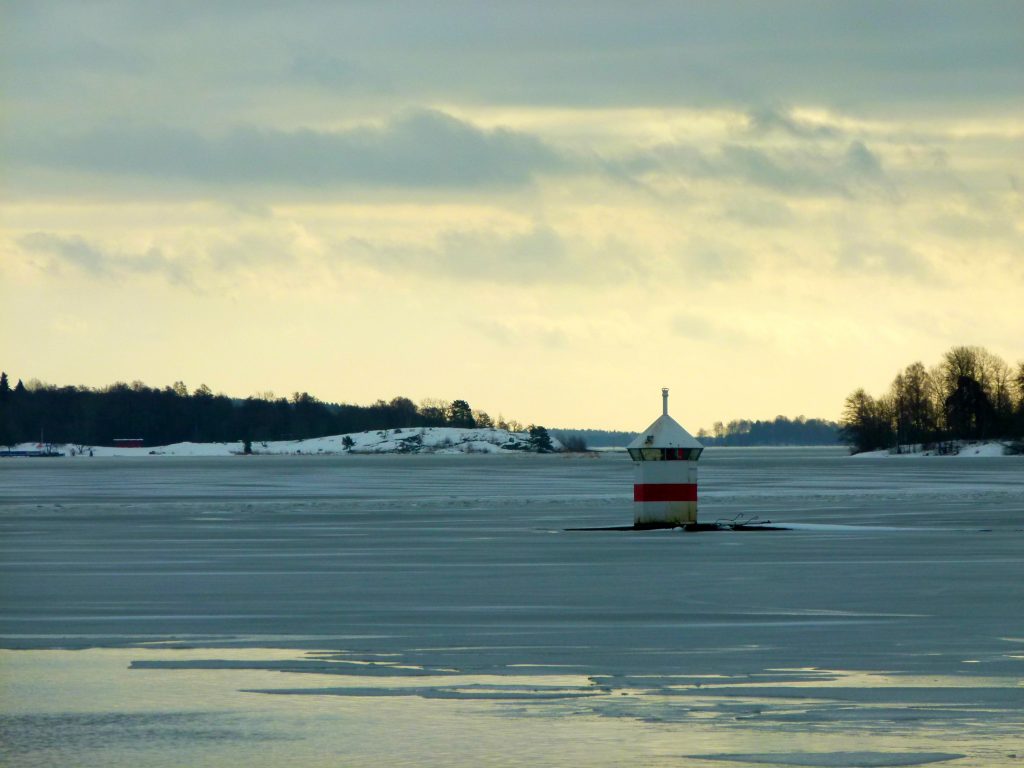 It's the third-largest freshwater lake in Sweden and stretches all the way from Västerås to Stockholm! Popular among locals in summer to take a dip on a hot, sunny day, and in winter to go ice-skating, this lake is definitely picture-perfect and so Instagram-worthy!
If you're visiting in summer and would like to stay a night or two, you can even do so on the lake itself. Västerås has a very interesting floating hotel called Hotell Utter Inn which is basically a 25 square meter floating dock with two beds, a cooking plate and a dry toilet.
If you get sea-sick though, this hotel might not be for you. How about a stay high up in the trees instead? Västerås also has a treehouse hotel called Hotell Hackspett (which translates to Hotel Woodpecker). This hotel makes exploring town much easier (minus the fact that getting up and down the 13 metre high tree might take a while), as it is situated in the so called Vasa Park very close to the castle and old town.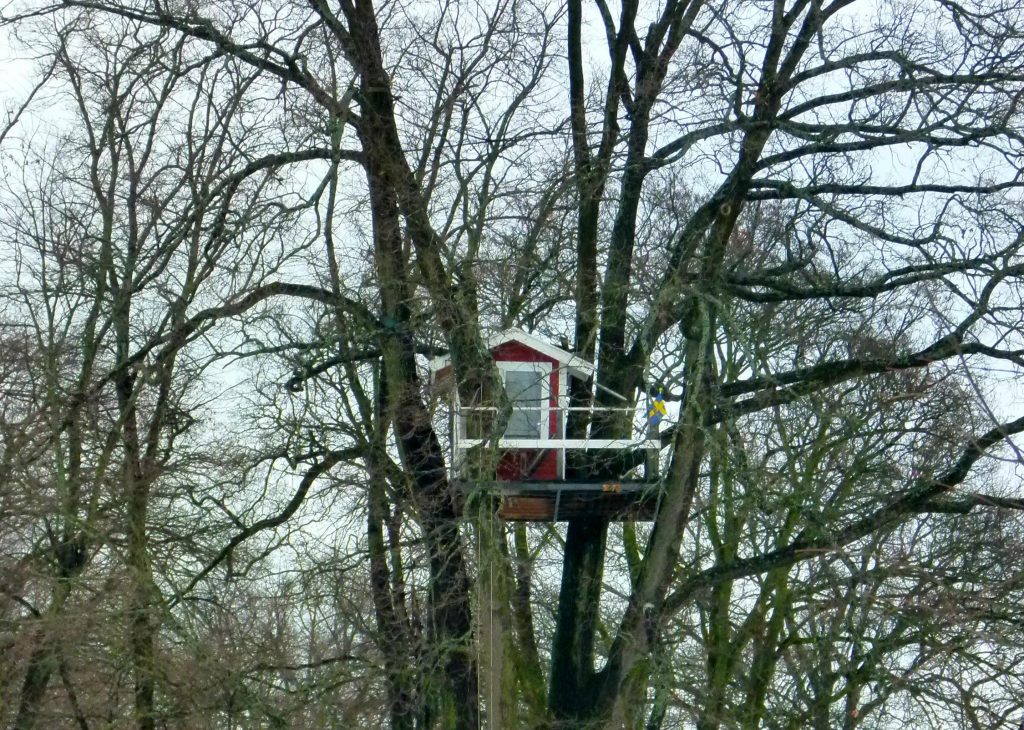 Regardless of whether you decide to stay on the lake, in a tree or just a regular hotel on the ground, Västerås is situated in beautiful surroundings and has plenty of green space to offer. One of the more hidden gems is Djäkneberget – a hill just outside the city centre where you can take in the view on the city itself or explore the almost 500 engraved stones that have been set up in the 19th century to honour some of the locals.
A little further, to the east of the city, is another gem you really shouldn't miss. Anundshög: the largest burial mound of Sweden at a length of 64 metres and a height of 9 metres. It was built at around 900 AD and is an impressive example of Viking power, which of course is still an important part of Swedish culture today.
 In a nutshell
You see, Västerås is not just any Swedish small town. It is a place full of history, interesting architecture, vivid culture and gorgeous sceneries – thus Sweden in a nutshell! It's only an hour by train from Stockholm which makes it an ideal day trip if you're in the city for more than just a couple of days.
And if you go, don't forget to bring this myLike list with all the places mentioned!