If you are currently planning your Year Abroad, you will most likely have a thousand and one questions that you'd like answering before you go. Usually, your university will be helpful in supplying you with information to help you organise properly, and will put on informative talks, so make sure you go to them!
I spent 11 months in the south of Spain on an internship with a Marbella based law firm, My Lawyer in Spain, as well as organising business networking events for the British Chamber of Commerce in Spain. The whole experience is something special and 100% worth it; you'll grow as a person whilst having an amazing time! Based on my experience, I am going to share with you some things to consider when preparing to move abroad and whilst you are over there.
Before you go
1. Find the right place for you
Although it may sound quite obvious, choosing the right place to spend your time abroad is probably the most important thing for you to do before you go; this is something I realised with Marbella being such a touristic place. I was fortunate enough to not be affected by this as I was living in a local area, but I came across people that were living in expat areas, so didn't get the true experience of living in a foreign country and experiencing a different culture and language. I would definitely recommend that you find an area where you can completely immerse yourself into the country's language and culture. You will learn a lot more and reap all of the benefits of travelling abroad. As well as living amongst the locals, make sure you're going to a place that actually has things to do! Do a bit of research of the place first; you'll be able to plan trips or activities that you want to do whilst you're over there, which makes your Year Abroad a lot more enjoyable. There's so many things to do in a country you've never lived in before, so don't miss out on this opportunity.
2. Do your research on your accommodation
Of course this then brings up the question of finding accommodation when you've decided where you want to go. This was never a problem for me, before moving away I contacted the person who had been in my job position the previous year, and moved into the same place where they were staying. If you can do this, it makes it very easy to ask questions and ensure you're going somewhere beneficial. I was in a great block of flats with other Erasmus students and international people in a local area of the city. The people you meet make your experience, so I would always recommend living with other people in a similar situation. Other ways to find accommodation is to Google estate agents in the area and see what they have available, or get your university to put you in touch with students who have been to the same place and ask them questions. This will all make sure that you are finding something for the right price. A great tool to use for finding accommodation is Uniplaces.com; they have over 30,000 verified places in over 165 countries. On a more serious level, you should have everything in writing for whatever you agree in terms of how much rent you'll pay per month and what this includes. The more you have written down, the better. It was common amongst my flat that the landlady charged everyone different prices and broke down the rent in strange ways, which caused some problems throughout the flats. Because nothing was ever written down, nobody really had a leg to stand on when complaining.
3. Fill all the forms!
Student finance and Erasmus funding is something that is available to you whilst abroad, whether you're studying or on a placement. Once again, your university should walk you through all this relatively simply. Student finance is pretty much the same as you would normally do it and the Erasmus funding is filling out lots of forms! There are strict deadlines to receive Erasmus funding, so always be on the ball and get everything filled out as soon as you can. Be aware that Erasmus funding is only available if you are travelling within Europe. There are different types that you are entitled to depending on what you are doing. The biggest pain for me was the fact that you receive 70% of the funding at the beginning and 30% once you have finished, so actually during your time abroad, you only get 70% of what you're entitled to, so you should budget accordingly!
4. Check your passport!
I'll say this because it does happen to people, make sure that your passport has not expired before you go. Similarly that it does not expire whilst you are abroad; otherwise you're going to be a bit stuck when you want to come home!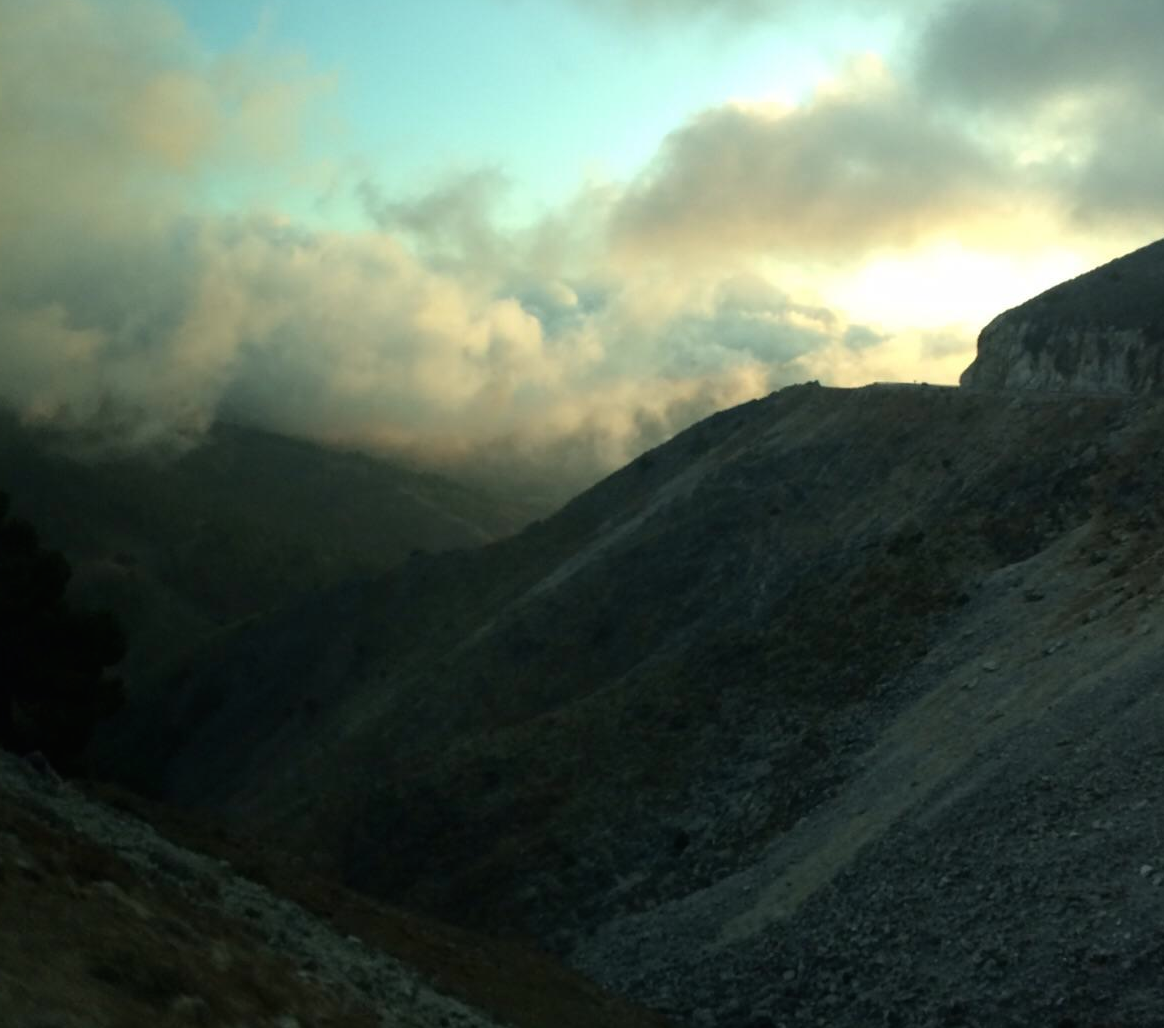 5. Get your insurance
Another important thing to remember to do is to get insurance. If you are travelling inside Europe, you have access to public health care with the European Health Insurance Card (EHIC). If you don't have one of these, you really should get one, or if you already have one, check that it hasn't expired. Unfortunately, this did happen to me when I broke my hand and realised that my EHIC card had expired! I was lucky enough to not be affected by this because I also had my own insurance which was able to cover it, but it just goes to show that it is possible for something to happen, so make sure you're covered for it. Just the same, your own insurance can cover lost or stolen property and it's quite cheap, so definitely worth it. It's also very easy to find cheap travel insurance on the internet using a comparison website.
6. Use Transferwise
Going back to the money you receive from Student Finance etc. you will have to think about how you will transfer this money into the country's currency. Personally, I had a Spanish bank account, and transferred all money from my English bank account using Transferwise, which was simple, quick and they would always give the best exchange rates; I would usually receive the money the following day, at the latest. If you don't want the little burden of having another bank account, you could get a Post Office travel money card. You purchase the currency you want online and then use the card as normal to get cash out without the high bank exchange rate charges.
7. Sign up for an international mobile deal
If you don't have any international deals with your current mobile network provider, it is definitely worth contacting them to see if you can arrange a deal for whilst you are abroad, so you won't have to cancel anything if you are on a contract. You can typically add a roaming package to your current deal for no more than £3 – £5 per month. Additionally, you could consider getting a different sim card for whilst you are abroad. It was easy enough for me to get a pay-as-you-go sim card that I topped up with 20 euros a month. It is better to go for tariffs that have higher internet data as you can use this for WhatsApp messaging, so minutes and texts aren't really necessary. In countries like Spain and France, WhatsApp is massive; it's what most people use to talk with. Briefly, on the topic of phones, make sure that you know the emergency phone number of the country! It's better to be safe than sorry.
8. Get your ESN card!
Lastly, have you ever heard of the Erasmus Student Network ESN is a European wide network run by students, for students. It is present in 32 European countries and in Azerbaijan. ESN is all about creating the best Year Abroad experience and they regularly organise trips and events; check to see if there is one local to where you are and if so, you might be interested in becoming a member, making more friends, having fun and being around like-minded people! When you become a member of ESN, you also have the opportunity to get an ESNcard, which provides you with lots of discounts and offers from partnering companies and in some cases gives you discounted events and trips.
9. Save your favourite spots!
myLike is a growing partner with ESN, who are actively becoming reliable users on myLike for the best places to go to around your area. ESN will rate anything from hairdressers to a bar, or nightclub and you can trust that it is coming from the right people.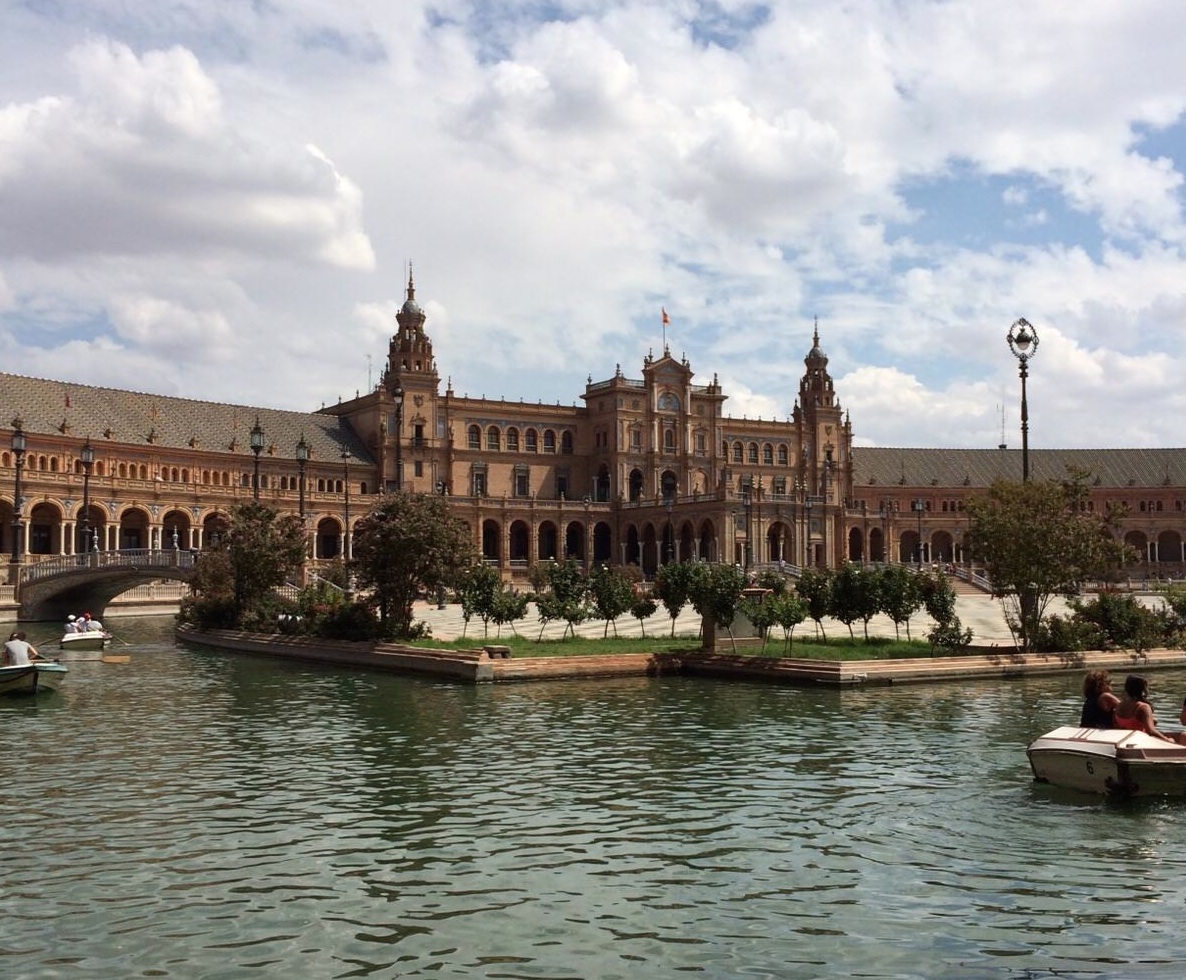 Things to be aware of:
1.Time change
Ok, so, the very first thing to be aware of when you arrive is the change of time! You probably don't have to be reminded, or you phone might automatically update to the change of time zone, but now you've read it here as well, there's no excuse!
2. Be open
Be open to learn whilst you are abroad. You're going to be in a different country with a different language and a different culture to what you are used to. Although different, it gives you a great chance to personally develop yourself. To give you a little example, I had just finished a business meeting whilst I was in Spain, and the nice gentleman who I'd met a couple of times went in for a hug. Not something that I was normally used to, but I understood that then it was his way of making our professional relationship friendlier and more laid back. Another one could be the cultural differences when it comes to Christmas. In Spain, Christmas Eve – "La Noche Buena" – is the time for the huge feast. Gift-giving happens in January. Once you learn how to be open about learning new cultures, you'll probably find that you get along with people a lot more, because you can often relate more to the things they say.
3. Just speak the language
When it comes to learning the language, you can expect to find it difficult at first. This is normal. Whilst I was abroad, I made a conscious effort to be around Spanish people, as well as insist in speaking in Spanish, even if they were trying to use me to learn English! A lot of my job involved being on the phone, which was a great chance for me to get a lot of practice in. It was really nerve-racking at first, and sure I messed up a few times, but I didn't stop trying. Be persistent and dedicated and you'll soon realise that you're learning the accent, the idioms and having full-blown conversations in the local lingo!
4. Get the most out of it
Getting involved is something that should span across your whole time abroad. Whether it is with the culture or language, extra activities that you can do or trips you can go on. Your Year Abroad is, in my opinion, one of the best opportunities to create an unforgettable experience. This was one thing I made the most effort with whilst in Spain. I budgeted to travel around the country and do all the activities I wanted to; if anyone asked me if I'd like to get involved with something e.g. taking a trip weekend trip somewhere, going to a football match, joining a football team or attending an event, my general mentality was to just get involved as much as possible. If you take on this mentality to, you'll be on the right path to making the most of your Year Abroad.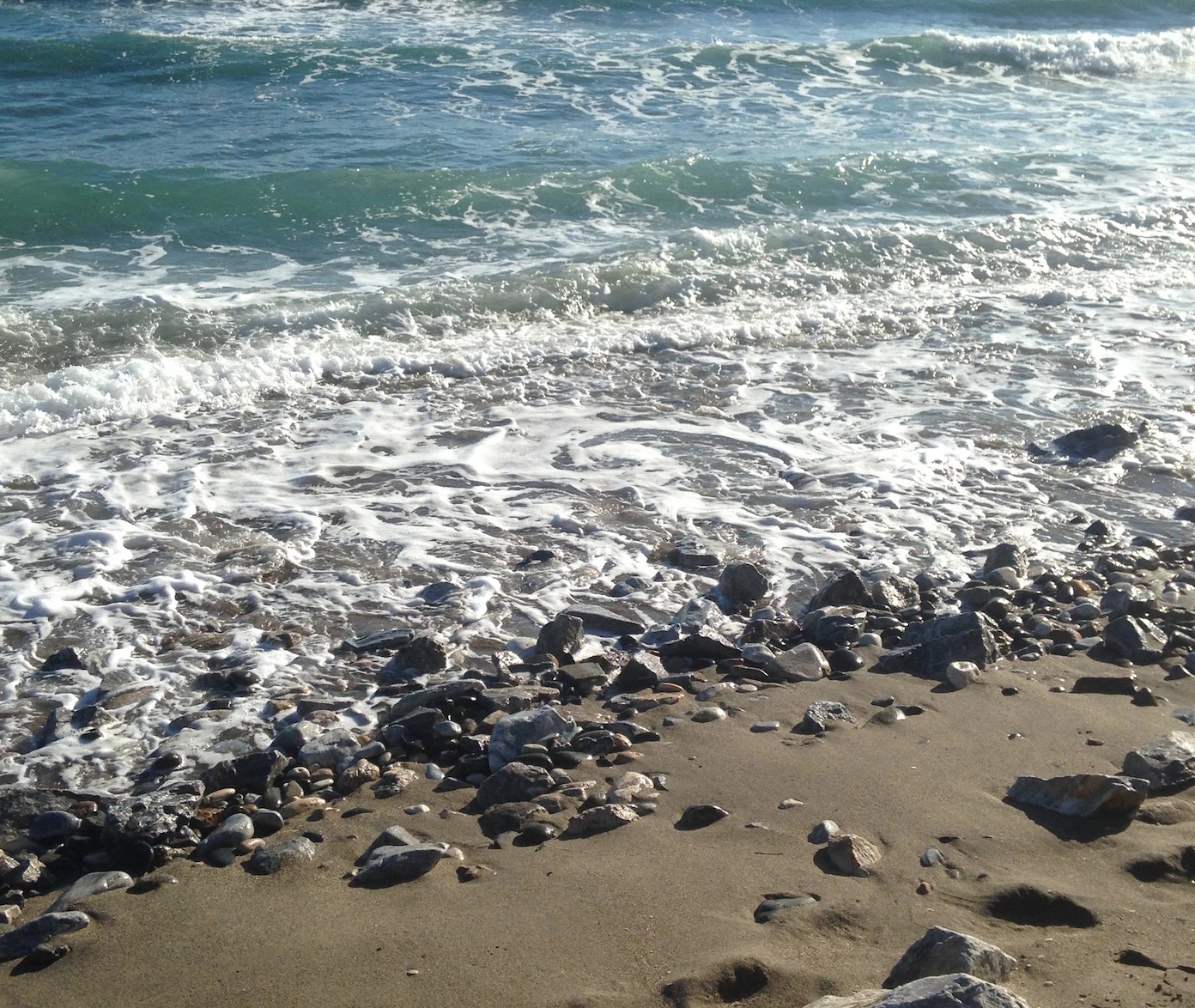 On top of this, the more things you do, the more you learn, and the more stories you can tell! Use this as the perfect opportunity to also develop yourself professionally. Employees tend to be impressed by people that have shown the independence of living abroad and using the time productively.
What you get out of the Year Abroad
The things that you get out of your Year Abroad really do depend on the approach you take. Being sociable means that you'll make friends for life. Living in a building with students from all over the world, I can definitely say that friends for life are something that you will get out of it. I'm fortunate to have met people from all over the world and plan on taking more trips abroad to visit them!
After having adapted to living in a foreign country, you'll be a lot more independent, sociable and outgoing. This not only develops you personally, but professionally as well. If you've never heard the term "serial student", then this is someone who goes from high school to college etc. without doing anything extra-curricular or showing personal motivation. Going abroad becomes attractive to employers as you've shown you've got these characteristics.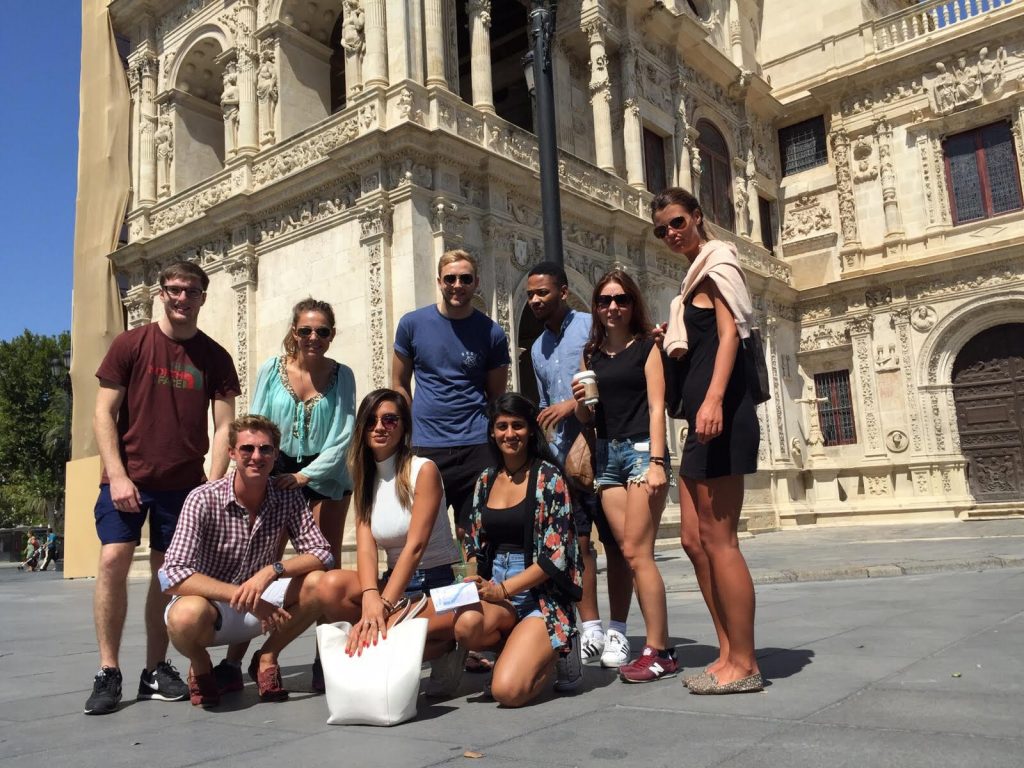 It's also a great confidence builder! Learning a new language not only develops your foreign language skills, but helps to develop your confidence speaking your own language. If you can happily and confidently speak to someone in a foreign language, you can sure hold a strong, confident conversation in your own. Not only that, meeting new people, being in foreign situations and becoming a more diverse person certainly helps you to feel confident when in different situations when you're back home.
The memories that you make and experiences that you have are a huge factor that makes the Year Abroad so unforgettable. Looking back on it, sitting in front of the tele at my house in Liverpool, it seems quite strange that just 4 months ago I would've been sitting on my balcony looking out to the mountains, playing paddle on the beach or watching Real Madrid play in Malaga. I feel quite fortunate to have been able to have such a great experience and a lot of that is down to the Year Abroad opportunity and having desire to make the most of it. You should feel excited and enthusiastic if you've now got all of that to look forward to; you're going to have the time of your life!
And just remember, it's ok to be nervous! Going on your year abroad is a huge stepping stone in life, but I promise you that you will not regret it.
Useful online tools to use
myLike – myLike is the perfect platform to inform and inspire you of the best places to go around your new city, from reliable sources you can trust – not the masses. You can also save the great places you experienced and never forget where you have been in your time abroad. You can share them with others or keep them for your self. It is also great to share your inside view from your home-town or country.
Whatsapp – This is actually a no brainer as almost everyone will be using this whilst you are away. It's great for communicating back home as well as with the people you meet.
Uniplaces – A great tool for finding accommodation. They have 30,000 verified places in over 165 countries, check them out when searching for student accommodation.
Transferwise – You can always feel assured that you're getting the best exchange rate on safe, secure transactions.
Skype – If you get home sick you can chat with your beloved ones at home at no costs.