The Lisbon startup community has become one of the most vibrant in Europe and many startups and entrepreneurs are moving there, not to mention all the digital nomads who already work in this city: Not just because it's much cheaper than other cities, but because the quality of life and the weather is far better than in London or Berlin.
There's a chance that you're among those 40 000 plus people who are heading to Lisbon this November for one of the biggest tech conferences, WebSummit and you're already wondering where you can work while you're there and what you can do during your free hours (there won't be many). You might also want to explore the beautiful city, while everyone else is attending the event. It doesn't matter which group you are in, this list will save your life. We've collected a list of co-working spaces where you can always spend some hours on your laptop with a good coffee at your side.
Village Underground Lisboa
If you're not only searching for a place to work, but for a place that offers you entertainment in the form of DJ sets, food markets, theaters, you will love Village Underground Lisboa, the sister of VU London.
The concept is very unique: it's a complex of 14 old shipping containers and 2 buses renovated and re-purposed as a co-working space. Here you can get your coffee in the cafeteria, where you can also conduct your business meetings.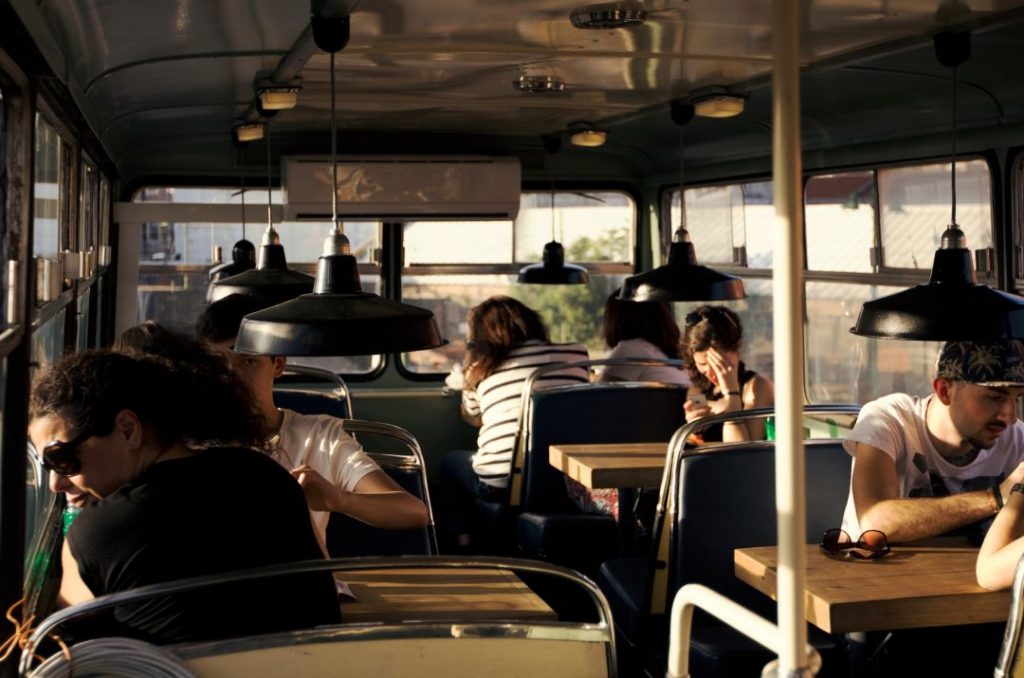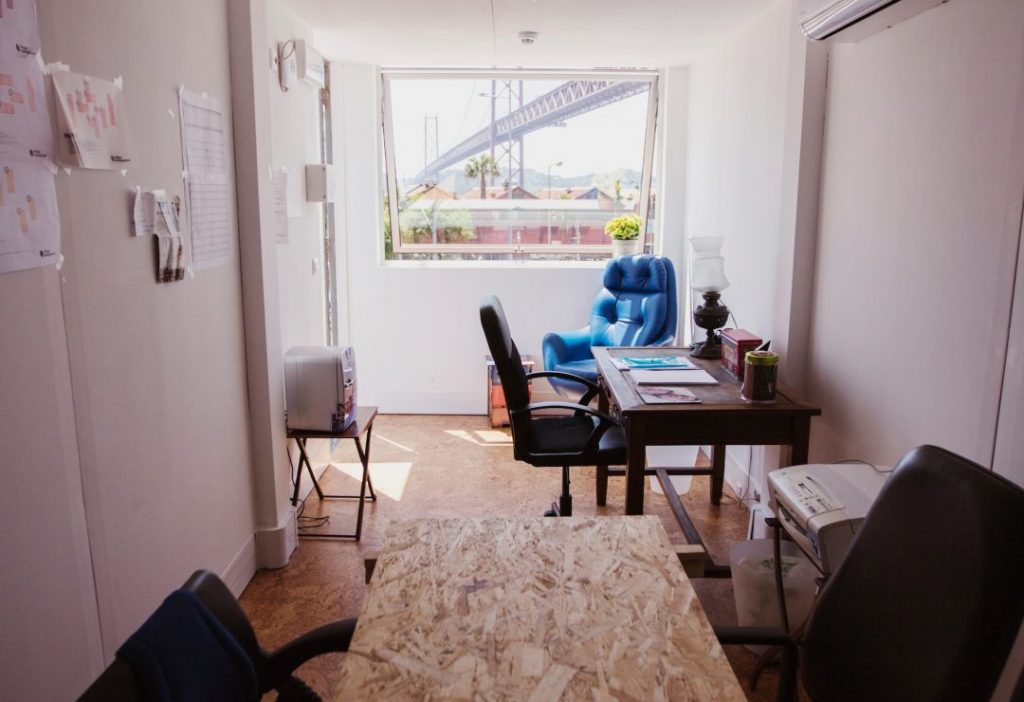 credit: Village Underground Lisboa
LX Factory, Co-working Lisboa
If you're lacking inspiration, check out LX Factory. Take a walk around and get inspired by the old factory buildings; how they were rebuilt and all the quotes and paintings on the walls, which make you reflect on your life and the future ahead. Grab a coffee, walk up to LX Factory's co-working office and work there for a bit. Here you can meet designers, translators, content creators and photographers amongst many other creative professionals from all around the world.
Note: The space might feel sometimes a little dark inside, but that's our only negative feedback. The community is great, people are friendly. Go and try it out! And your first visit is for free (as typical of most co-working offices).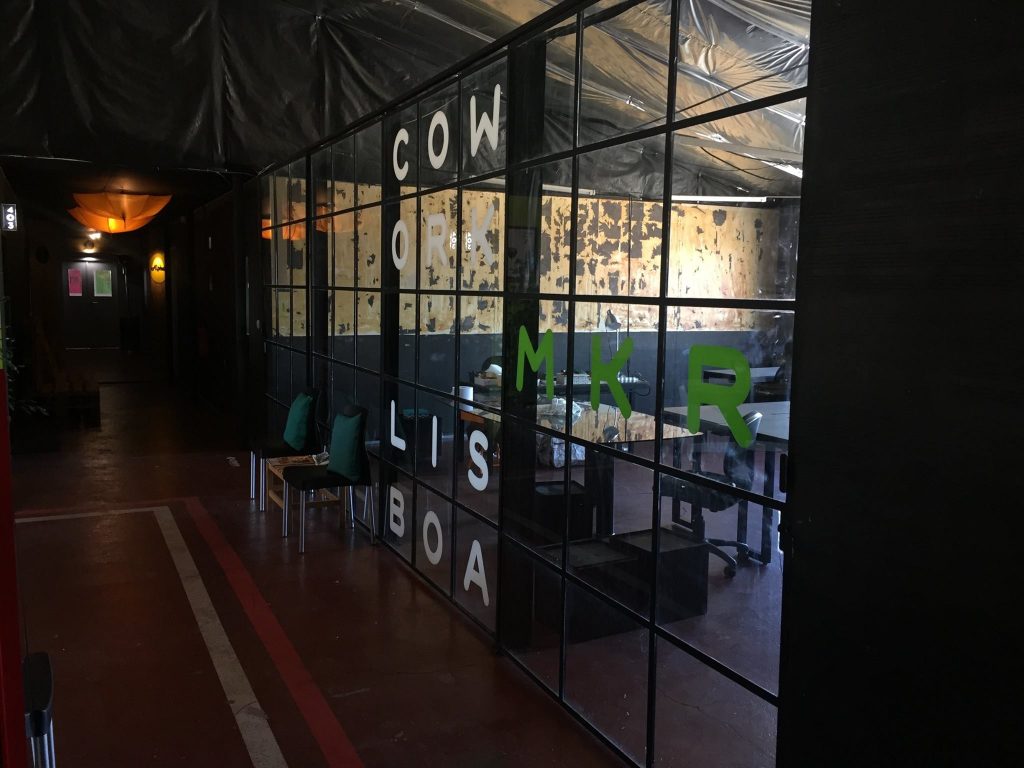 Credit: Coworklisboa 
The Surf Office
Combine travel, work and fun next time you come to Lisbon. If you still have no idea where to go on your next company retreat, The Surf Office is the perfect spot for you! They offer a fresh, vibrant co-working community. This combined with Lisbon's 253 sunny days a year makes it the perfect combination for a productive retreat experience. Here you can meet startups teams or individual entrepreneurs, who have to focus on their work and lack time to go on a holiday. This way they can combine work and leisure.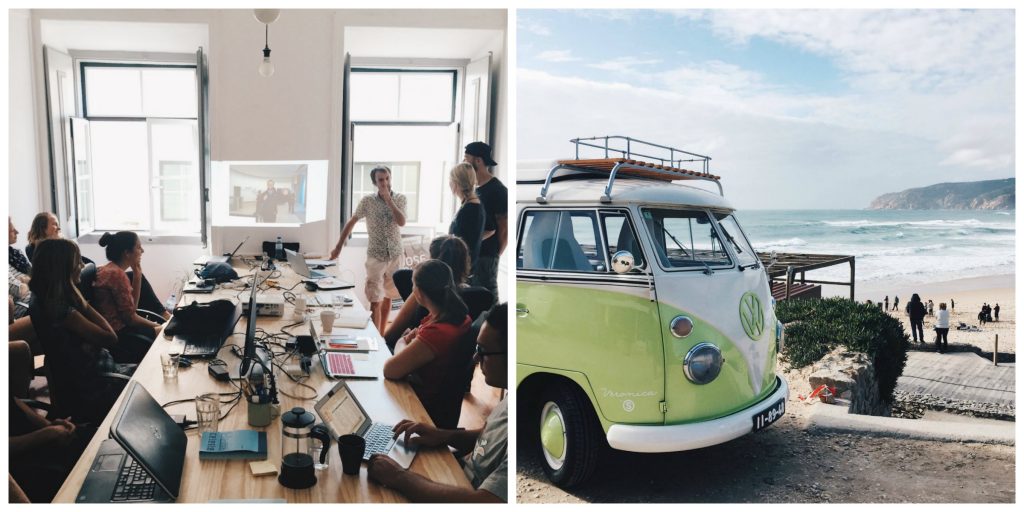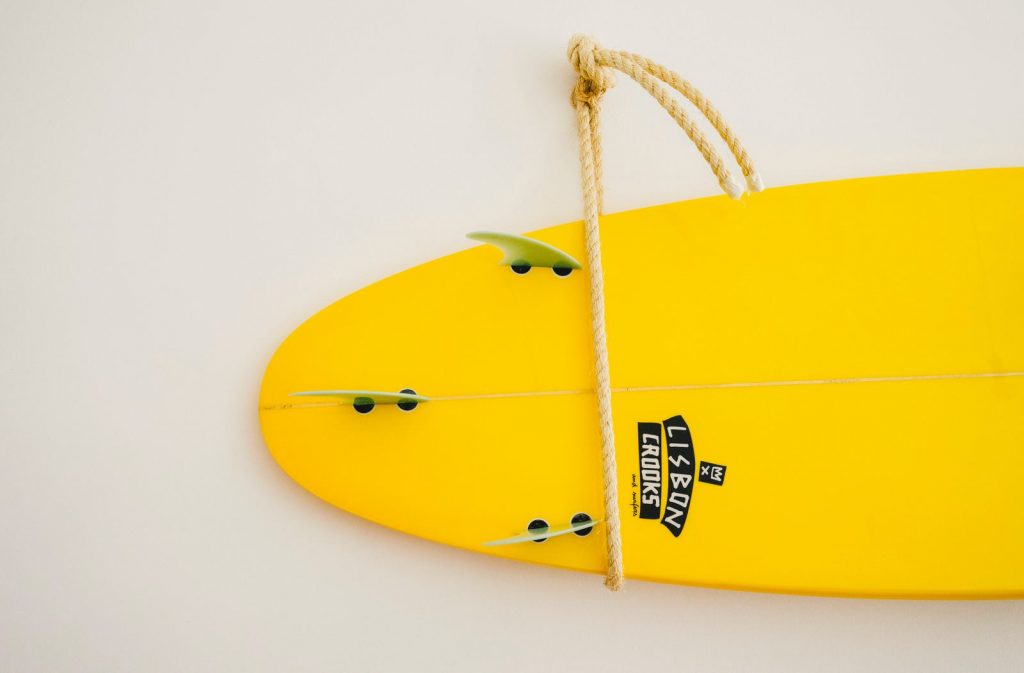 Credit: The Surf Office 
Fábrica de Startups
We actually had the pleasure with myLike to be part of Fabrica de Startups 'Discoveries' program. It's an incubator program that helps you with the basics of getting your business idea verified – and makes sure you're not wasting your time and money. It helped us validate our idea and forge great partnerships in Portugal.
Beta-i
If you're planning on spending a longer period in Lisbon, you must try Beta-i's co-working space in Saldanha. Here you can meet many other entrepreneurs and even run into famous Portuguese investors, who often visit the space. They also put on many events, well worth attending, and you definitely don't want to miss their TGIF nights!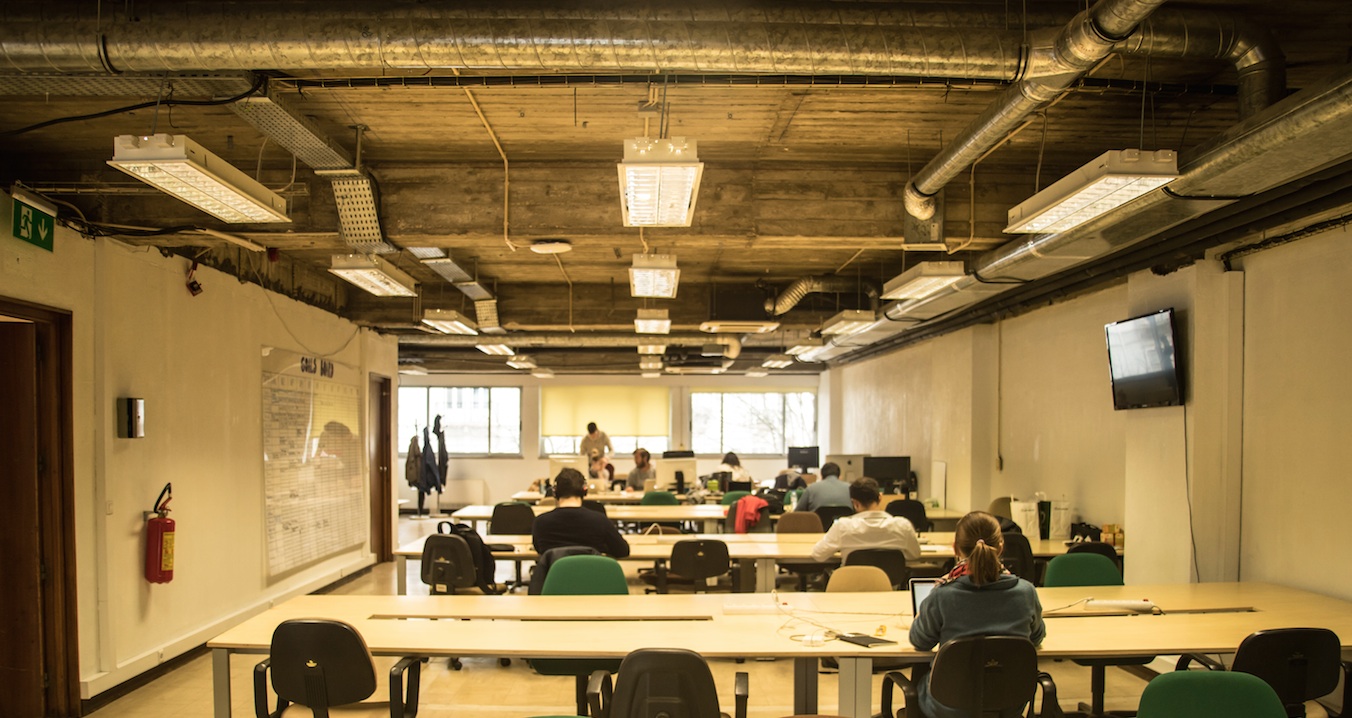 credit: Content.Pt, Beta-i
If you need further options still, you could try IdeaHub, but it's a little far from the city center.
Choose wisely, and check out these places while you're in Lisbon, and give us some feedback on the one you liked most. Here you can find our co-working list directly, in myLike. If you have time for a nice dinner check out our '10 best places to eat in Lisbon'!