Australia is a unique country in a sense that it is the only country in the world where a city and a countryside are at peace with each other. Surely, urbanization is as greedy of a monster as anywhere else, but when you talk to people, they would equally praise a bustling city life and a calming beauty of a countryside. Yet, omitting one or the other has never been a good idea since they are both an indispensable part of the Australian lifestyle.
Melbourne, Sydney, and Brisbane are Australia's largest cities. What makes a city liveable is the abundance of things to do and the fact that everything can be found at your doorstep. Each city described in this article has a discernable vibe, hundreds of places to visit and a plethora of activities to do.
MELBOURNE
Melbourne is a cultural capital of Australia. Everything – from sophisticated fashion to exquisite art, from world-class museums to astounding theatrical performances, from awe-inspiring architecture to groundbreaking technology – can be found on the streets of this graffiti-saturated town. People stay in Melbourne for one reason – to be around those who inspire, and if you work in a creative field this city can become your muse.
Some spots to check out while you mingle with artists and hipsters include:
Federation Square. There is energy in this place, chill and laid back, like everything else in Australia, but also quietly pumping in the veins, keeping the city alive. The square is always full of tourists, backpackers, and locals. The restaurants here are expensive, but no one will say a word if you sit on the stairs, watch beautiful strangers passing by and occasionally glance at the large plasma screens for an update on the latest sports events.
Royal Botanical Gardens. Melbourne was my first stop in Australia and Botanical Gardens were where I realized how different this part of the world is. Countless trees of weird shapes, birds of eye piercing colors and lizards of the size of an arm – in a matter of an hour I discovered hundreds unheard-of names and facts about Australian flora and fauna.
Fitzroy is a suburb of Melbourne, that attracts a creative crowd like a magnet. The epitome of hipster lifestyle, it is home to countless cool bookstores, art galleries, restaurants, bars and vintage clothing shops. Just a short walk in the neighborhood will make you want to move here.
Hosier Lane. Despite its insane popularity and major tourist overload, this bluestone alleyway is still one of the best attractions in Melbourne. The amount of graffiti concentrated on the small piece of land is shocking and these colorful walls are what made the city of Melbourne worldwide famous.
Flinders Railway Station is an unofficial heart of the city where people meet under the big round clock and where they kiss each other goodbye on the long, impeccably clean platforms. A perfect place for people watching, thinking, sketching and solving the meaning of life questions, or, simply, for jumping on the next overnight train to Sydney on a quest to find some sunshine.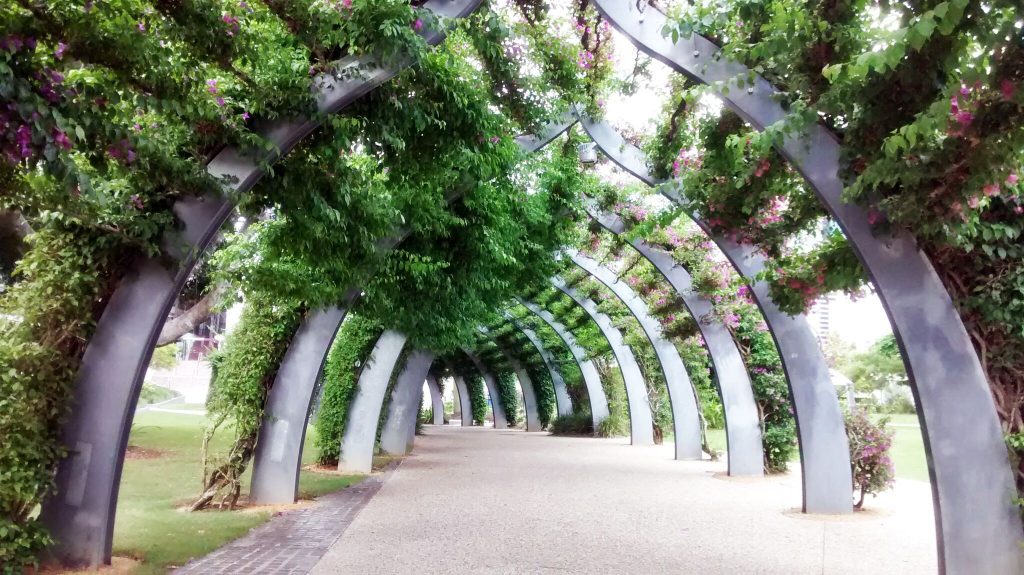 SYDNEY
In the city of architectural wonders, one can easily forget about time. You will never get lost here, but you will spend hours stuck in one spot, staring either at tall, absolutely symmetrical buildings or at some weirdly shaped, quirky ones. Circular Quay and Sydney Opera House are impossible to miss but here are a couple of other places to visit in Sydney:
Art Gallery of New South Wales. Australian art is an enlightening surprise. It very much revolves around country's beautiful landscapes and nature and less so on people and thus represents a stark difference to European art tradition. This random observation makes a visit to this gallery extremely refreshing and somewhat uplifting.
Manly Beach. Located an easy ferry ride away from the bustling heart of the city, Manly is great surfing spot and a lot less crowded than another popular city beach – Bondi.
The Rocks. These are the only cobblestone streets in the center of the city. The area is totally safe now, but with little imagination, you can be transported to times when convicts stopped here for a drink and prostitutes frequented these dark alleyways in search for an occasional client. Once you escape the tenacious grips of history, grab lunch at one of the excellent restaurants nearby.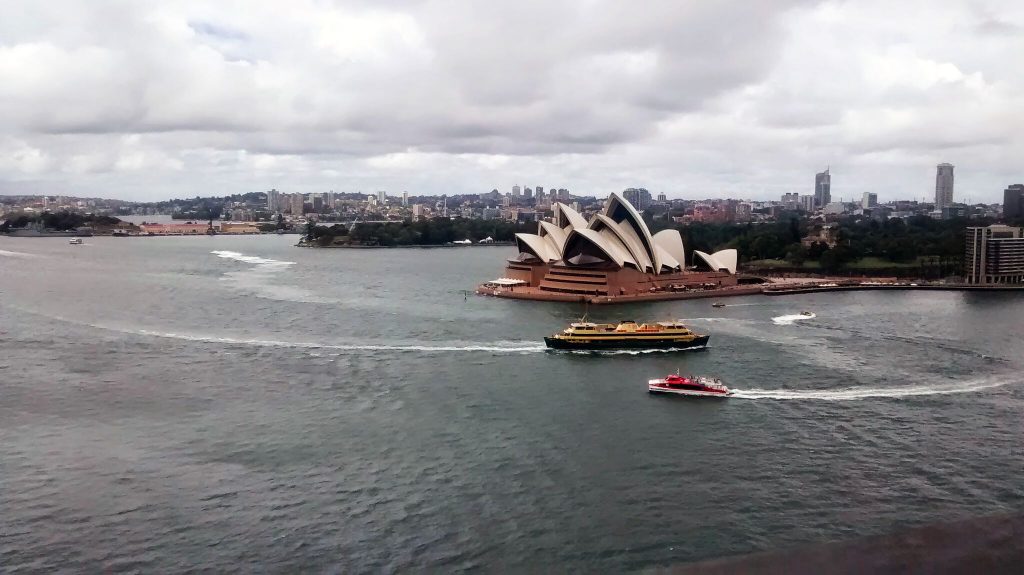 BRISBANE
Brisbane is often referred to as "sleepy" town. Yet, if you are looking for maximum relaxation in a city environment, you will enjoy this "sleepiness" immensely. The city is gorgeous with its palm lined streets, low-rise buildings of dark warm sandy color and an ideal subtropical climate.
South Bank Parklands is a large man-made park in the center of the city. It is an interesting place to explore on the weekends – there are many little eateries, comfy hidden lawns, arch shaped flower tunnels and a large artificial beach.
Mount Coot-tha – a lookout spot with great views and a relaxed atmosphere. Mount Coot-tha is conveniently located within a short drive from the city and it's main observation deck is easily accessible.
Surfers Paradise – not officially a part of Brisbane, rather a part of Queensland, it is a long strip of white sand beach that stretches along uninterrupted for miles in either direction. It is known for its lavish hotels, extravagant nightclubs and a certain kind of traveler that it attracts. It is a tourist attraction in itself to observe these drunk shirtless men and their loud female companions in almost nonexistent outfits.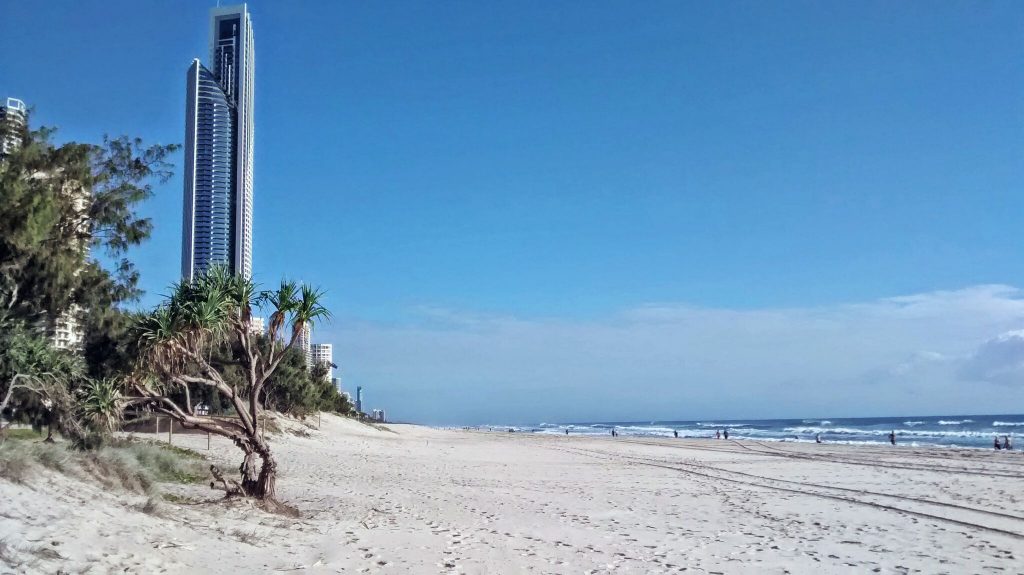 Whether you are city lover or a nature dweller, Australia is a bottomless treasure box and it's cities are rare jewels, that are glowing with a bright welcoming light to everyone who dares to explore.
Have a look at this list directly in the myLike app and prepare for your next journey to the land down under. Click here to view all places on your mobile phone within the myLike app: