If you are coming to Bali to lie all day soaking up the sun – you picked the best destination possible. If your main goal is to see, explore and discover the wonders of a paradise, you also made the right choice. Whichever type of a traveler you are, Bali will capture your imagination, melt your heart open and cover your skin with a mist of a golden tan. The island of mystical Hindu gods has an array of diverse experiences on offer: risky adventures and cultural tours, intense surfing and total relaxation, cooking classes and healthy mindfulness practices. And once you realize you don't have enough time to try all the activities, you will never want to leave.
This guide comprises some fascinating spots for sunset views, surfing, and sightseeing as well as a couple of hip cafes and bars for a chill afternoon with friends.
UBUD
Ubud is a cultural and artistic heart of Bali. Even though the Eat, Pray, Love book has turned this once tiny village into a well-developed town, local people somehow managed to maintain its rich cultural heritage and unique spiritual vibe.
The Monkey Forest – a fun place to watch hundreds of monkeys playing around, jumping on unsuspecting tourists and caring for their cub. Be careful with your belongings and behavior – you will see a lot of tourists suddenly realising that sometimes these little animals can be very curious and extremely aggressive.
Tegenungan Waterfall. Found just outside Ubud, this waterfall is quite small but with birds singing lullabies in the morning and sounds of water flowing into the wide river at the bottom, the walk down the stairs turns out to be incredibly calming and relaxing.
Mount Batur – an active volcano that offers some breathtaking sunrise views. Be well prepared with warm clothes and plenty of water, as this tour requires 2 hours of nonstop hiking in the midst of a cold starry night. The sunrise views are unforgettable and the sense of gratefulness for the beauty of the world is overwhelming
Campuhan Ridge Walk– a mini trek for those who like leisurely walks but still wants to enjoy picturesque scenery.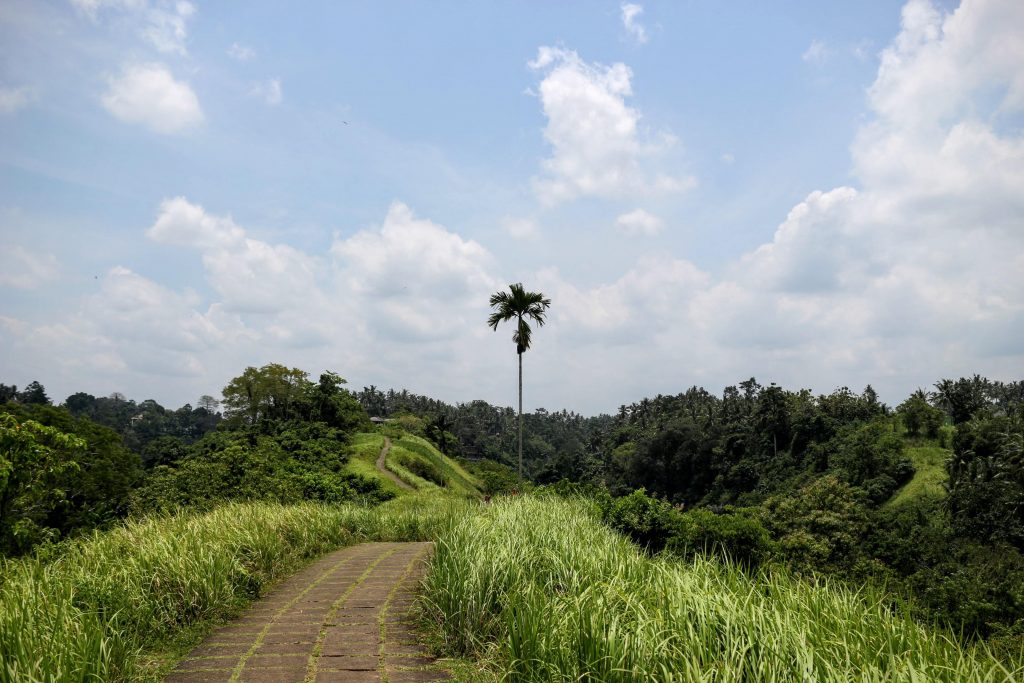 CANGGU
Canggu is a hipster town of Bali where designers, graffiti artists, musicians and digital nomads mingle and collaborate. As this highly sophisticated crowd demands soulful experiences and beautiful interiors in order to stay in one place, Canggu boasts a plethora of vegetarian restaurants, hundreds of trendy coffee shops, several yoga practices and an unlimited choice of cool bars.
Crate Cafe – a very popular breakfast spot with good coffee, welcoming service and an open-minded crowd. Start your day here and you might just end up with a few new friends to spend the rest of your day with.
Batu Bolong Beach – the main surfing beach in Canggu. On the weekend nights the beach and the neighboring Old Man's bar are buzzing with an eclectic local and expat crowd, hungry for stunning sunsets and a good party.
Pretty Poison – an underground skate bar that utilizes an empty pool as a skater ring. Pretty Poison is a pioneer of skateboarding lifestyle in Canggu with tattoo services offered on the spot, cheap beers, and occasional indie movie screenings.

ULUWATU
Uluwatu is the tiny village on the south-western tip of the Bukit Peninsula, however, a lot of people call the whole peninsula Uluwatu. It is home to one of the most famous surfing beaches, where you paddle long way through the cave while battling strong waves and wind.
Blue Point and Uluwatu Beaches. The aforementioned cave is located at the Blue Point Beach and also provides access to Uluwatu beach. The latter can't be accessed any other way, but by walking through rocky openings of the cave. Both beaches are very popular and packed with surfers and tourists, yet don't be discouraged to see it. The beauty of turquoise water, the soft shadows cast by the rocks onto the sand, the joyful faces of ecstatic surfers, paddling in and out of the cave – it is a unique Bali experience, that can't be missed.
Bingin Beach. You have to walk through a tiny, dark one-way alley and also descend hundreds of stairs before this fabulous white sand beach will reveal itself. In the afternoon hours the waves are merciful to surfing beginners and swimmers and the sunset views are beautiful.
Single Fin Perched on the edge of the cliff, with a laid-back vibe during the day, on Sunday nights this surfer bar, turns into a wild open air night club, where music is pumping and people are swaying to the beats of reggae, r&b, and EDM. Very casual, extremely social, incredibly amusing and a true surfing lifestyle experience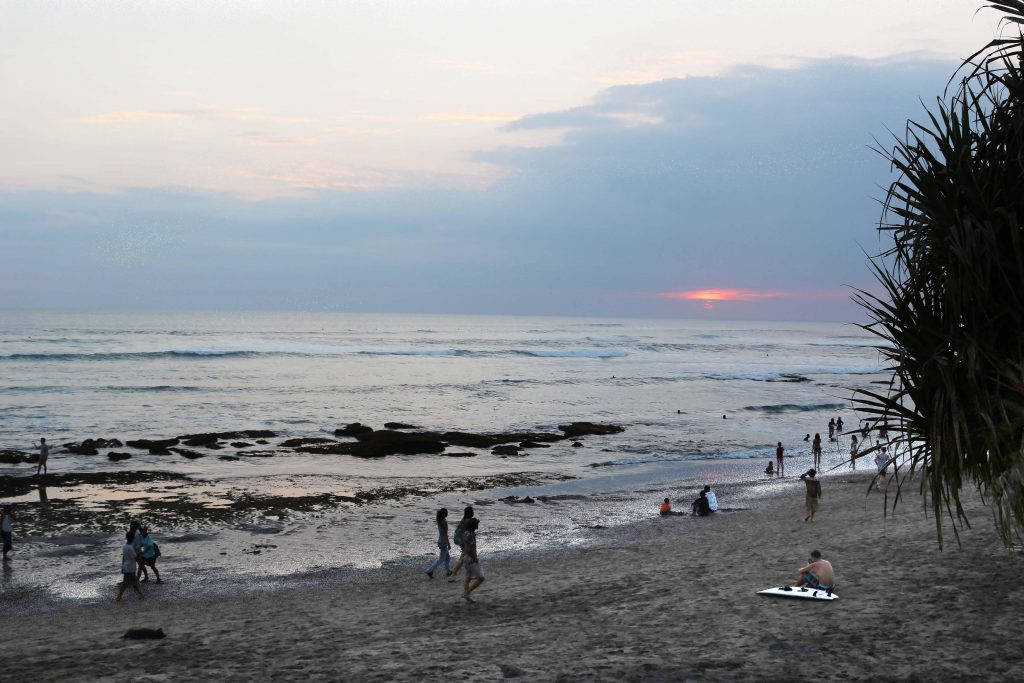 Bali is a diverse, magical place. It is a true paradise where rich culture and the beauty of nature form a unique hypnotic pattern, that has been captivating travelers for years.
Check out the places from the list and comment below on your own unique Bali experience. You can find this list directly, in myLike. Click here to view all places on your mobile phone within the myLike app: