There are hundreds of start-up events all over the planet. So many that you can easily get lost and waste your time and money going to the wrong ones. If you want to be effective, then try to go only to the smaller events. You will soon realize, size matters. Because if it's too big, you can easily get lost in the crowd, and if it's too small, the effort of setting your booth up and travelling there is too much for what you get out of it, especially as a start-up.
Bits&Pretzels in Munich is now in its fourth year and grew from a small get-together to a perfectly sized high-quality start-up event. This year we attended it for the third time with myLike, the second time with a booth. Three years ago they made the mistake of combining the presentation  and networking components – the speakers had to compete with the noise from the networkers. This was changed last year and there is now a perfect setup for listening to  presentations as well as enough room and occasions for meeting around 5000 like-minded entrepreneurs, investors and potential partners.
There were top-notch speakers from different backgrounds and industries, with three clear highlights: Kevin Spacey, who is active as an investor himself, gave a fabulous speech about story telling, which incorporated multiple topics  (disruptive technologies, his own career and 'Underwood') in an entertaining way. The other highlight was Sir Richard Branson, the 'Enfant terrible' of the corporate world, who enchanted the audience with his charisma and witty, precise answers to the interviewer. I most liked his statement: "if you see that the established solutions do not work this is a perfect opportunity to start a new business". The third speaker, Nathan Blecharczyk, co-founder and CTO of Airbnb, offered insight into how Airbnb started, how hundreds of investors did not see its potential and how luck (equals preparation meets opportunity) and execution can lead to success.
Why Bits and Pretzels worth it?
#1 Networking
3 days: 2 days presentations and exhibition and one day networking on the Oktoberfest (=Wiesn),  the biggest beer festival in the world.
#2 Meet successful entrepreneurs
You can meet with Andreas Bruckschlögl, Bernd Storm vans Gravesande and Felix Haas, three experienced entrepreneurs behind the event, who understand what start-ups, investors and corporates need.
#3 Learn from the best
It is well set up for start-ups and definitely has a quality line-up of speakers.
#4 Easy to network
It is worthwhile to mention that the amazing Bits&Pretzels team was also able to provide a very useful app supporting their event, which is really useful for networking and setting up meetings – Well done!
#5 Amazing booth experience
As a start-up with a booth, Bits&Pretzels offers you enough space to present your product, with perfectly sized, high-quality counters, with the option to brand it and add your own roll-ups and TV screens.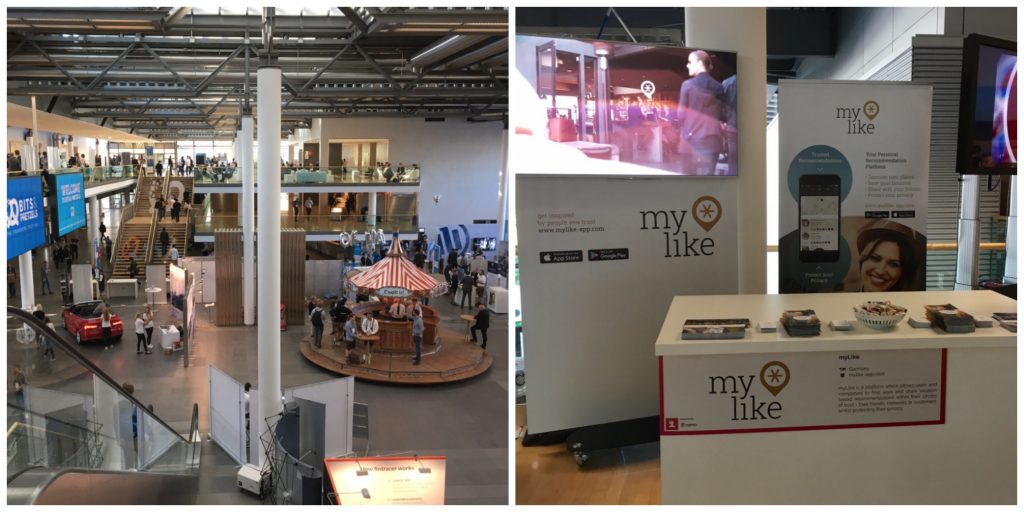 Important note: As risky and expensive as accommodation is during this time, it's a good excuse to pay Munich a visit, have fun and wear your traditional Bavarian outfit (Lederhosen and Dirndl).
We highly recommend Bits&Pretzels as the next top event for 2017 and hope that they will not make the mistake of letting the event get much bigger, as size matters and it's rather perfect now.